Several organization plus our advertisers prepare extremely interesting and useful newsletters.

Here are links to them.
BACnet® International: Cornerstones BACnet International electronic monthly publication distributed to members of the BACnet community, connecting corporate, integrator, site, student and individual end-users.
---
KNXtoday is a trade magazine for KNX home and building control comprising an online magazine and email newsletter.
KNX is the Worldwide standard for home and building control.
---
The LonMark® Magazine is the official publication of LonMark International, aimed at a variety of readers, including specifiers and planners, architects, developers, systems and network integrators, researchers and end-users.
---
KMC Controls, Inc. quarterly newsletter The Comfort Zone you can download the latest edition in pdf or subscribe to have it auto-delivered.
---
Skyfoundery's SkySpark allows domain experts to capture their knowledge in "rules" that automatically run against collected
data. Online resource include their Newsletter, SkyFoundry Insider, Case Studies and Whitepapers.
---
The Vaisala Knowledge NewsLetters subscription page. Subscribers will receive the latest news about leading edge technology. The following NewsLetters are available: Humidity Solution Notes, Oxygen and CO2 Gases, HVAC Instrumentation, Cleanrooms & Chambers Instrumentation, Air Dryers Measurement and Control, Industrial Process, and What's New. The NewsLetters will feature educational information about Vaisala's existing application solutions, instrumentation and measurement practices and will focus on the latest knowledge in the field.
---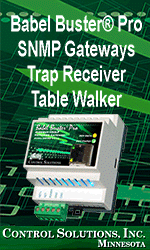 The S4Group Newsletter The Gateway

---
Reliable Controls quarterly, Each issue of the Reliable Controls quarterly, RUNtime known as The Trend prior to 2012, contains useful information on products, BACnet®, sales, and key industry projects. Register for our email newsletter to keep on top of industry insights and the latest product information.

---
Contemporary Controls' Control Network e-newsletter provides timely product updates and meaningful news regarding Ethernet, BACnet, Modbus and Sedona Framework.
---
Links to industry blogs and newsletters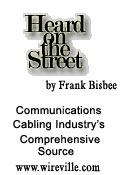 http://www.wireville.com Heard On The Street is a monthly column of news, and trends. Find articles and hotlinks to network cabling solutions for copper, coax, and fiber. Stay on top of the latest standards, new products, and technology. Free Internet Directory for the cabling industry, generic cable specs, and the total calendar of events. Get the news you can use.
---
New Daedalus http://www.newdaedalus.com/ Exploring Intelligent Buildings and their interactions with the world around them.
---
www.institutebe.com
YourEnergyForum.com is a conversation about using energy wisely — at home, at work and on the road.
---
http://blog.matrikonopc.com/
OPC Exchange Blog makes OPC information accessible to end-users, integrators and developers, as well, it connects them with the OPC community.
---
---


[Click Banner To Learn More]
[Home Page] [The Automator] [About] [Subscribe ] [Contact Us]