---

EMAIL INTERVIEW – Jason Briggs and Ken Sinclair
Jason Briggs, CEO, Founder and Haystack Volunteer
J2 Innovations

Jason founded J2 Innovations in 2009, and has passionately provided the vision and direction for the emerging software company. He has over 15 years of experience in the building automation industry as owner of a successful controls company, which is credited with implementing the largest Niagara installation in Las Vegas. Jason is now focused on empowering other System Integrators to have similar success, by creating powerful engineering tools and visualization software.

---
Niagara and nHaystack Module

nHaystack is the "engine" for the Haystack communication protocol and also a tool for configuring Haystack tags using views in Niagara Work Bench.


Sinclair: What is nHaystack and how does it work with Niagara?

Briggs: nHaystack is a software module for Niagara-based controllers that enables external applications to get data out of Niagara stations quickly and efficiently, while including Haystack tags that describe the data. nHaystack is the "engine" for the Haystack communication protocol and also a tool for configuring Haystack tags using views in Niagara Work Bench. The tool helps SIs add tags to sites, equipment, and points so the data can easily be queried and transported using the haystack protocol in new and existing Niagara jobs.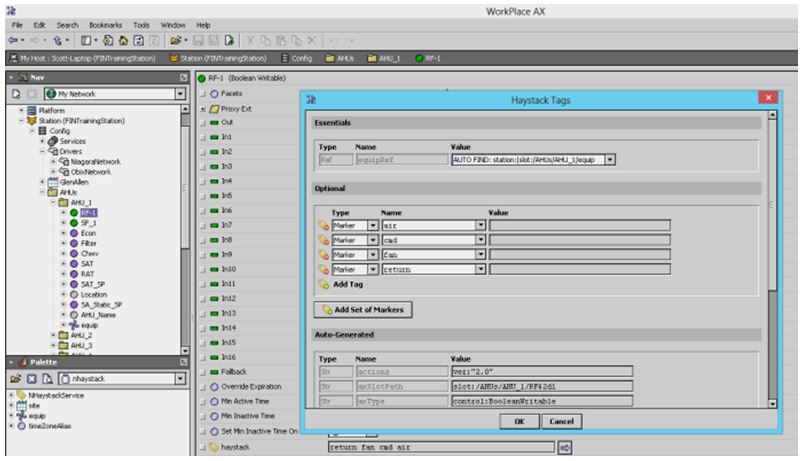 Sinclair: So why did you decide to create nHaystack?
Briggs: Well, we saw a need in the community to bridge the gap between the emerging Project Haystack data modeling standard and the success of Niagara's integration platform. We wanted to create the technology and the tools to bring these two together; nHaystack is our first of an ongoing effort at helping solve this challenge.

Sinclair: Why open source, and how does nHaystack fit with the Connection Community?
Briggs: J2 Innovations decided to contribute the nHaystack module and the associated Niagara tools to
open source
to help encourage adoption by developers, SIs, and End Users. As a community member, we believe more adoption means more people will see the value that tagging, data modeling, and querying can bring. By enabling data to be self-describing with tags, it lowers the cost of implementing applications; from graphics, to energy analysis, to automated analytics. Also contributing nHaystack to the community as open source is very consistent with the open source nature of the Project-Haystack standards effort.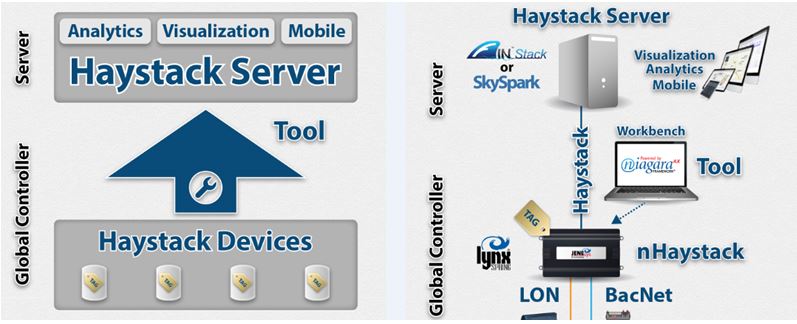 Sinclair: How does nHaystack help a System Integrator or End User?

Briggs: Once a system is tagged and can communicate its data efficiently using the nHaystack module, many new and exciting things become possible. Imagine the labor savings of graphics pages that no longer need points individually linked back to the data, but instead can understand the meaning of the data by reading that tags and automatically getting the information needed through queries. Better yet, how about graphic pages that auto generate based on tags that defines what kind of equipment they are, or summary screens that "just work" as a result of that tag. Now analytics and a "rules engine" can be easily be run against a nHaystack station to dynamically find operational inefficiencies and help perform continuous commissioning. Check out this
video
we made to help explain what nHaystack can do.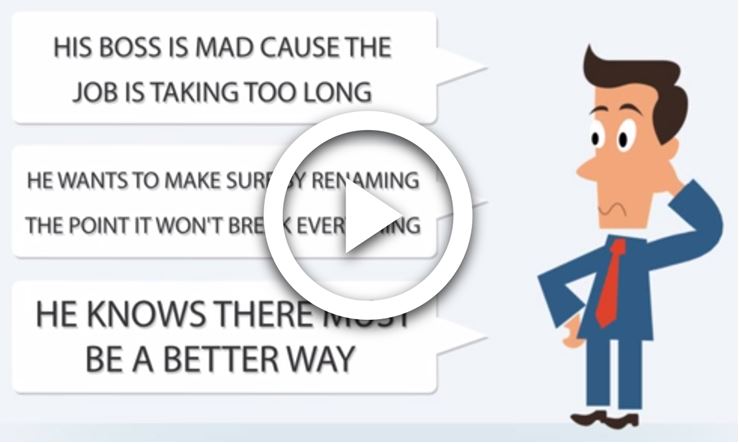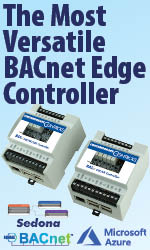 Sinclair: How does a System Integrator or End User get more information and download the module?

Briggs: Anyone interested in nHaystack and visit our community docs page at docs.finproducts.com where they will find links to the open source community, project haystack community, and a link to download the nHaystack.jar file.
Sinclair: What is your vision for the future?
Briggs: I see J2 Innovations as one of the many pieces in the Haystack community coming together in the future to help change an industry and move it forward. nHaystack is one of the ways to help get tagging implemented, the opportunity exists for new functions, more applications, and better experiences as tagging become more pervasive. My vision is that tagging, data modeling, and great tools will drive costs down, profits up, and we will be able to experience the connected world in a more powerful and meaningful way. I believe we are at the tipping point for
major innovations
coming to our industry; it is an exciting time to be part of this community.
---


[Click Banner To Learn More]
[Home Page] [The Automator] [About] [Subscribe ] [Contact Us]