---
EMAIL INTERVIEW – Brian Ratcliff and Ken Sinclair
Brian Ratcliff, U.S. EcoBuildings Services Director, Schneider Electric

As director of services for Schneider Electric's US EcoBuildings group, Brian Ratcliff helps building owners transform the way they manage energy, systems, and workers. His career spans 21 years, beginning in the building-automation-and-control arena and expanding into energy-performance contracting, software, and connected services. In 2003, he opened the Richmond, Va., office of Schneider Electric and helped it grow into a perennial $30-million branch. In 2009, he co-founded Entegral Solutions, a Texas-based energy-services company that became a dominant player in the K-12 market. Most recently, he served as executive vice president of Flywheel, a software start-up developing fault detection and diagnostics.

---
Connected Services Study

We also predict that analytics will converge around four key areas: video surveillance, fire and life safety, access control and building management and HVAC systems.


Sinclair: What are some of the ways the Internet of Things (IoT) is impacting building management?

Ratcliff: Facility managers are being asked to deliver much more in terms of comfort and continuity of business, with much less of staff and funding. As a result, over the last few years, we have seen a steep increase in connected devices and sensors in the built environment. With the proliferation of data, cloud computing, and robust analytics platforms, facility professionals are rethinking the way they operate their facilities, moving away from reactive processes to more predictive strategies. A recent study from Schneider Electric found that 89 percent of facility managers indicated that they expect to achieve a return on their IoT investments within three years, and seventy percent of respondents expect that the IoT will impact their building management policies within the next year, which corresponds to facility managers' new ability to measure success using digital technologies.

Sinclair: What level of interest do facility managers have in implementing new digital technologies to maximize the potential of the IoT within their buildings? What are the benefits?

Ratcliff: Like any technology innovation, there will be early adopters and laggards. With IoT in the built environment, I believe we are rapidly moving past the early stage and into the early majority of adoption. Our study found that more than 90 percent of respondents believe that connecting systems to the internet will ensure smart, productive, profitable operations and allow service providers to deliver better value and maximize energy and sustainability. Overall, the interest in IoT technologies and connected services is on the rise, with 42 percent of respondents expressing that they are very interested in utilizing an analytics managed service to gain insight into their buildings and plan more effectively.

Sinclair: What are the biggest barriers facility managers face in adopting these new technologies?

Ratcliff: It is no surprise that our study indicated that financial considerations are a barrier, both in terms of up-front investment (43 percent) and confidence in ROI (14 percent). However, what is more interesting is that a quarter of those responding perceive that a meaningful adoption of IoT will put more burden on their staff, at least initially.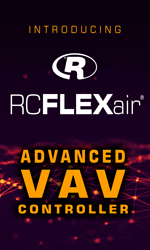 Sinclair: Are today's facility professionals more proactive or reactive when it comes to maintaining building systems?

Ratcliff: The industry is still very reactive when it comes to building maintenance – yet facility managers are rapidly shifting to predictive thinking in order to get the most out of their connected building systems. Half of the respondents to the Schneider Electric study characterize themselves as largely or very reactive when it comes to their approach to maintaining building systems. Only 35 percent of respondents said they are proactive in their approach to maintaining building systems and just 15 percent of respondents said that they fully utilize predictive maintenance tools to assess and target equipment maintenance efforts.

Sinclair: Do you have any predictions for the future on the impact of the IoT on the facility management industry?

Ratcliff: I firmly believe that in the next decade the bulk of our building stock in the world will be moving in unison towards a new way of managing facilities. Within the next 10 years in the US alone, 50% of the experienced workforce in facilities will retire, taking their tribal knowledge with them. This recognition has already catapulted the market into an exploration stage, and we see a steady uptick in transformative action. Our study validated this, showing that 32 percent of respondents stated that they currently have an IoT/analytics solution in place, and another 50 percent are interested. We also predict that analytics will converge around four key areas: video surveillance, fire and life safety, access control and building management and HVAC systems.
---


[Click Banner To Learn More]
[Home Page] [The Automator] [About] [Subscribe ] [Contact Us]