| | |
| --- | --- |
| | |
| Over time, most building automation systems have become more complicated and harder to use then they should be. | Royden J. Lynch Jr. is the President of Computrols, Inc., a New Orleans, Louisiana based designer and manufacturer of building automation controls systems. |
---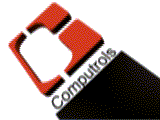 Automating buildings in the 21st Century is far more exciting than 100 years ago. Consulting engineers, with the help of computer systems, have devised ways to save energy with their appropriate building automation system controls. However, it is the skilled in-house operating engineers who make deep long-term savings a reality. Operating engineers will wear many hats during the average week. They will fix plumbing leaks, replace light bulbs, supervise contractors, conduct preventive maintenance repairs, and complete administrative paperwork. And with the introduction of modern building automation systems, in house operating engineers will also be expected to become computer programmers.
Complicated Systems
Over time, most building automation systems have become more complicated and harder to use than they should be. One reason is they are designed by computer programmers who assume the user knows various programming languages. Another, darker reason, is that many manufacturers and installation contractors derive a large portion of revenue, and most of their profit, from changes, repairs, and maintenance after the initial installation. In my opinion the high cost of repairs can be converted to revenue by purchasing a building automation system that is simple enough to handle in house and does not require paying an outside contractor for adjustments.
Imagine you want to calculate the average cost of heating over the last six months. You might think you can by using the built in calculator function in your system and lay out the figures in a presentation. But, in reality, for most building automation systems you would need to actually write a program in Basic or C++ programming language. Or worse, use a special programming language made just for your type of computer, then compile it, and run it to get your average heating costs. This is what most operating engineers are expected to do even if they just want simple calculations. If you had to call a contractor every time you needed to compute your heating cost, you would just do it by hand and end up with an estimation of the total dollar amount, not an exact amount.
At least 50% of the companies I've consulted nationwide are operating their control systems by doing things manually, such as forcing valves open or disconnecting dampers. By operating this way, any building automation system will turn into nothing more than an energy losing device, making you wonder why you installed a system where the operational costs are far higher than the savings it is producing.
Powerful Yet Simple In-house Operating System is the Answer
From the mistakes of previous building management systems new, more powerful, user friendly, and graphics based automation systems have been developed. By buying a powerful control system, operating personnel does not have to learn a programming language to use thus owners do not have to depend on contractors, who charge high fees, every time an adjustment needs to be made.
In my opinion, the simpler the system is to use, the greater the contribution operating engineers can make towards lowering energy cost on a daily basis. These new 21st century automation systems are far more cost effective than the old ones because they not only save energy, but also generate savings on training of personnel, trouble shooting of technical problems, and, most of all, decreasing the costs of outsourcing programming changes. When you decide to purchase a new Building Automation System, you must take into consideration all cost savings and hidden costs, and not just energy savings especially in the long-term. When you take all identifiable costs into consideration, don't be surprised if the control system with the lowest initial purchase price is complicated, hard-to-use, and requires a larger overall investment during its lifetime.
Royden J. Lynch Jr. is the President of Computrols, Inc., a New Orleans, Louisiana based designer and manufacturer of building automation controls systems. Well known customers include the Statue of Liberty, the US Treasury Building, Wells Fargo Plaza, and Chase Tower. He can be reached via e-mail at royl@computrols.com or via telephone at 504-529-1413.

Booth 2579
---


[Click Banner To Learn More]
[Home Page] [The Automator] [About] [Subscribe ] [Contact Us]