Until recently, however, many buildings, owners and systems integrators have resisted fiber optic technology.

Brian D. Morrison is director of Raytheon Control-By-Light, a part of the Commercial Electronics division of Raytheon Company.

Raytheon Control-By-Light is based in Sudbury, MA.
---
Hidden from view beneath structural steel and concrete, the central nervous system of any modern building relies on miles of wire and cable to control lighting, heating, air conditioning, ventilation and other automated functions. This electronic network can also carry security, access and fire alarm messages and is critical to building operations and the comfort and safety of the people inside. Failure of even the smallest section can disrupt an entire operation, or worse.
At the start of the 21st Century, developers, owners, architects and engineers increasingly are choosing fiber optics over more traditional technology to ensure the reliability and safety of these "smart building" systems. Fiber transmits data digitally in the form of light, not electricity. This is the source of fiber's great strengths - speed, data integrity, high bandwidth, security and reliability - that make it the medium of the millennium for building automation, fire alarm, access control and security systems.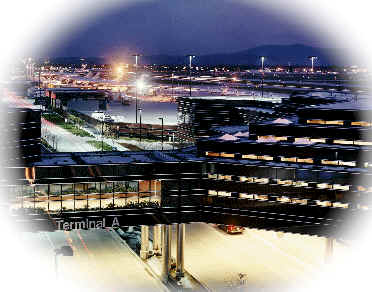 Since you are reading this on line, chances are you already know the benefits of high bandwidth fiber optic networks. Fiber has revolutionized the telecommunications industry through its ability to carry virtually unlimited amounts of data at high speeds - up to 200 times as fast as copper wire. This same capacity makes fiber the ideal medium for high-rise buildings and campuses that need high-throughput backbones to communicate sensor data and control signals reliably between multiple floors and buildings.
Fiber also has the advantage over copper or twisted pair when it comes to security and reliability. Fiber optic lines are 100% tamper-proof and impervious to electromagnetic interference, lightning, wind, moisture, salt or chemical corrosion, high voltages and electrical short-circuiting. This ensures clear, reliable communication in harsh environments, whether the lines are installed outside, between buildings in a chemical refinery, or inside a conduit with electric power cables. Plus with fiber, modern transceivers are available that constantly measure the amount of received optical energy, and can warn of attempts to tamper with the network.
Until recently, however, many buildings, owners and systems integrators have resisted fiber optic technology. Despite its obvious benefits, fiber has suffered from a reputation as a difficult and costly medium, too tricky for most contractors to handle. That has changed, with a new generation of "plug and play" components based on Echelon LonWorks interoperable standards. Now fiber can be less expensive and easier to install and use than twisted pair. And fiber-based solutions are becoming increasingly available as fiber optic data paths become more available. Fiber optic technology grew slowly after its introduction in 1976, according to industry figures, but in the last six years the amount of fiber deployed worldwide has nearly quadrupled, to more than 100 million miles. The greater access to fiber can only mean lower costs in the future for applications from telephone, television and data transmission to evolving projects like backbones for building, company or campus networks.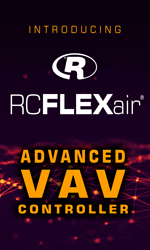 The future of fiber optic LonWorks solutions for building automation, energy efficiency and high-level security systems is already on display in North America and Europe. Raytheon Control-By-Light, a part of the Commercial Electronics division of Raytheon Company, has played a key role in recent projects taking advantage of fiber's strengths. Here are a few examples:
San Jose International Airport - This growing airport serving California's Silicon Valley integrated a number of communications and control systems on one fiber optics-based network configured with Raytheon routers. The airport's Communications Center now monitor activities from radio and telephone communications to environmental controls and emergency generators on a single PC network. Until the system was installed in July, airport personnel had to use multiple keyboards, screens and operating systems to effectively monitor the entire airport complex.
Pfizer - The global pharmaceutical company built a new research laboratory at Sandwich in Kent, England that relies on fiber optic technology to precisely control environmental conditions such as temperature, humidity and air pressure - all crucial to pharmaceutical research and production. The building and environmental management system (BEMS) for the 500,000-square-foot building runs off a fiber optic backbone, which is tamper-proof and insulated from cross-talk, high-voltages and lightning. Raytheon routers link the fiber optic backbone to a LonWorks system that runs the building controls.
Unibank - At the new corporate headquarters for Denmark's second-largest bank, fiber backbones allowed systems integrators to create a large, complex network to monitor building controls and energy-efficiency. Unibank's sleek building on Copenhagen's harborfront is built in six nine-story sections and the network for lighting, ventilation and climate controls includes 3,000 nodes and 100 routers, which connect the fiber optic backbone to copper LonWorks networks in each section.
Encorp Inc. - This Colorado-based company used fiber to link its energy-saving generator controls over long distances and between multiple buildings in North Carolina and Tennessee. In Tennessee, fiber ensures the reliability of a network connecting sites separated by more than a mile of thickly-wooded, rough terrain. In North Carolina, fiber maintains signal strength and instant communication for a network linking on-site power generators in 11 buildings to the regional power grid to manage power demand and costs.
Nuclear Security Services Corporation - Based in Illinois, this international leader in evaluating and strengthening the security processes at nuclear power plants, uses Raytheon routers because they provide "ring redundancy" which maintains the integrity of an entire electronic security system even if one part is damaged or sabotaged. When configured in a ring, a fiber optic system using Raytheon's patented technology provides two paths for communicating information bidirectionally between all links so that critical data is always received and communicated despite localized failure or changes to any one link. Raytheon's patented transceivers also continuously monitor the amount of optical signal received, and can be programmed to warn operators at the slightest decrease.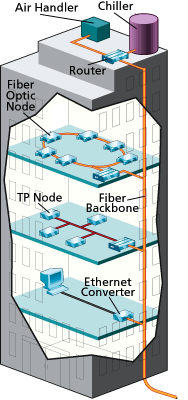 Ring redundancy is a key element at many of the projects using Raytheon Control-By-Light components - not just for security but to enhance the system's adaptability and expandability. The Raytheon technology allows for "hot-swapping" of devices or nodes on the network with no loss of function on the network. It's another feature that makes a building "future-proof" - able to integrate new technology seamlessly. Raytheon's bidirectional fiber also offers a pure LonWorks solution that is simple and more cost-effective than Ethernet connections for communicating between floors and systems, especially in large buildings and high-rises. Because Ethernet links LonWorks subsystems using traditional twisted pair interconnects, it is subject to the limitations and vulnerability of copper wire. And Ethernet requires building functions to rely on the building's information technology infrastructure. If the server goes down, the entire building shuts down.

Control-By-Light solutions can be mixed and matched with non-fiber links and subnets. They connect fiber to fiber and fiber to twisted pair to ensure the best medium for the job - anywhere in the network. But when the backbone of a building automation system is fiber optic, the system is capable of handling heavy traffic, over longer distances without repeaters, and it is not affected by power spikes or failure, system overload and even interference from lightning, heavy winds which can bottleneck or cut the flow of communication.
Fiber optics became the medium of choice for the telecommunications industry because it is an efficient, high-bandwidth medium that carries greater amounts of information faster, more reliably and for longer distances than any other communications medium. Now, "plug and play" routers, transceivers and other products have enhanced its affordability and ease of use. These open standard, off-the-shelf fiber optic components are lowering the costs of installation and operation, establishing fiber optics as the ideal medium for automated building control systems in the 21st Century.
Brian D. Morrison is director of Raytheon Control-By-Light, a part of the Commercial Electronics division of Raytheon Company. Raytheon Control-By-Light is based in Sudbury, MA. Additional information about this company can be found at www.control-by-light.com.
---

[Click Banner To Learn More]
[Home Page] [The Automator] [About] [Subscribe ] [Contact Us]