---
Introduction
Convergence. Certainly a term we're all hearing these days. Although convergence may be defined in any number of ways, the high-tech community usually defines it as a "coming together" of different technologies. Often tossed about when referring to the Internet and the World Wide Web, these technologies certainly don't hold the exclusive rights to convergence; it's happening everyday in the controls market, and solving real world problems in the process.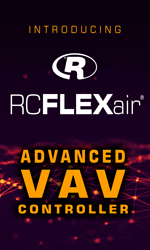 Building automation systems using a network technology such as LonWorks is arguably the most significant trend in the buildings control market since DDC. One could also argue wireless communications is revolutionizing the electronics industry as a whole. It was only a matter of time before these two technologies converged to create a level of seamless connectivity in the controls market never experienced before. One company at the forefront of this development is Control Network Solutions (CNS) located in Basingstoke, England.
Company Background
CNS was founded on the belief that LonWorks technology would become a worldwide standard for networking technology in not only the buildings market, but in many industries and in all types of applications. What has now burgeoned into a major part of their business came from a small number of its clients needing to know LonTalk® (the Protocol used in LonWorks technology) could be passed over a radio network as transparently as it could over a wired network. The desire to implement a solution that would be, from a networking perspective, plug and play and would have no tricky configuration issues drove the initial design requirements. This set CNS in motion focusing much of its product development resources on proving this concept.
Combining Radio technologies with LonWorks technology started very early on in CNS' history. Today CNS designs, develops and sells Network Infrastructure Products (NIP's) for LonWorks® Technology control networks based on this research. Their products allow tens, hundreds and even thousands of LonWorks-based devices to be connected together across differing media and network structures with and without wires. Applications for this solution are as diverse as can be imagined including building automation, fire and life safety, security, aircraft flight and in-flight entertainment, railway power car and rolling stock, commercial vehicle, process control and factory automation - just to name a few.
Radio in Control Network Environments
What CNS discovered early in the development process were two things; first, this was not a trivial development for a self-funded company, and second, many of CNS' clients who previously experimented with LonWorks over radio had, with painful consistency, stories of failure. Of course these failing solutions were not based on LonWorks at all, and were usually based on a misguided solution customized for a particular application. The most troublesome story was that of a commercial building's fire system, which consisted of a large number of radio-based devices that performed so unreliably, the client just turned them off!
A legacy of poorly implemented radio solutions would provide quite a barrier to sales of new technology products. New potential user's concerns included unreliable communications, little or no information when a communications failure occurred, power consumption (since radio and portability often go hand-in-hand), misguided solutions requiring excessive support, limited expandability, high cost, and difficult configuration.
CNS set about developing a product and solution that would solve most, if not all of these problems. But, first things first, CNS is not a radio development company nor has it any intentions to be one. Rather, this project was about learning what was required to merge an elegant, effective control network technology with standard radio technologies, in fact any radio technology.
Along the way, CNS' radio technology partners have burned some simple rules into the heads of the engineers at CNS:
Radio is an open media and therefore can be interfered with by other non-related radio devices.
Never install a radio network without a site survey first.
By its very open media nature every device on the radio network will see every packet of information, so bandwidth counts as does proper network structure design and aerial/area topology are very important
A Look into Commercial Building Automation Applications and Benefits
The reasons for interest in RF based LonWorks devices have as much to do with LonWorks' emergence as a defacto standard in building automation worldwide. Most devices in a buildings' systems such as heating and ventilation, cooling, lighting, access control and security are connected by wire. For a campus or other site with distributed buildings, there may exist a need to connect all building systems into one control center. The use of radio technology is the quickest and most cost effective media to choose.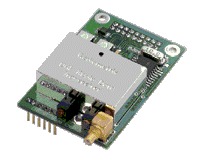 Devices within intelligent buildings may need to be moved around from time-to-time. Having a radio-based device provides the flexibility to do this while minimizing network installation issues, both physical and logical. In most cases, the logical network installation of a LonWorks network is done from a PC in the Plant or Building Manager's room. Even if this room is located far from the physical devices being integrated into the network, radios make it possible to perform the installation.
Because moving from a radio based LON network to a wired Lon network including IP is easy, islands of radio nodes can be created and/or radio networks extended between rooms, floors or buildings. An interesting example is temporary buildings such as portables which often end up semi-permanent. Certainly in Europe, for example, there is no specific legislation covering the need for a fire detection system to be installed in such buildings. Using LON RF smoke detectors could simply provide the extra coverage to protect personnel and property, which can then be removed when no longer required.
Radio-based devices can also be used for temporary environmental monitoring of particular areas of the building or of materials stored in a building. Devices with radios have the benefit of being able to communicate with other networked devices, either pro-actively or on demand, and can be re-configured over the network, updated, and re-calibrated if necessary.
For true mobility, a laptop PC can be configured with a CNS RF interface allowing an installer to move room-by-room, floor-by-floor, and building-by-building with the network installation tools. This makes for quicker more effective system integration and network installation scenarios.
When retrofitting a building, the use of radio-based LonWorks products minimizes the need for damaging the fabric of the building. The technological combination allows for installation of new networks without interfering with the use of the building or any space within it.
Using radio-based LonWorks products allows Enterprise Networks to be extended into device networks. End-users of such systems are able to easily gather more data in real-time from their assets allowing them to run their businesses more effectively and flexibly.
Other Applications
Once your imagination is set free, applications for radio-based LonWorks products are endless. Overcoming many of the shortcomings of previous radio-based networking solutions, solutions to problems are now possible that are easier to use, more reliable, and are highly expandable.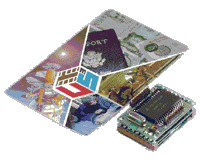 The number of CNS Radio Lon devices being used worldwide is relatively small when compared to the possibilities. To date, devices have been installed mostly in trial applications. However, in the last six months there has been an unprecedented growth in interest in these products. This may have occurred due to a number of reasons including continued growth in the availability of LonWorks products, the increase of LonWorks devices in Commercial Building Automation and Transportation, and potentially the holy grail of Home Automation. Also contributing to the popularity of radio-based LonWorks devices may be the worldwide explosive use of radio technology such as mobile phones.
Clearly the most prevalent use of these devices has been for retrofit applications. Here radio technology wins hands down on installation costs alone let alone added flexibility, increase in mobility, and the ability to add more devices as the bandwidth performance improves.
Here are some specific applications currently using CNS' radio-based LonWorks products:
Public Transportation monitoring systems as part of an overall traffic management system
Railway vehicle management and location
Security camera monitoring and control
Commercial building elevator systems
Gas detection
Commercial vehicle communications (both vehicle to base station and tractor to trailer)
Fire valve control
Aircraft in-flight entertainment systems
Building automation network installation tools
Building-to-Building communication
Smoke Detection
Home devices/appliances and home gateways
The Development Experience and the Solutions
In the end, it took CNS nearly three years to produce the first optimized, radio-based LonWorks solution. The solution included a standard off-the-shelf European License Exempt Narrowband 433Mhz Low Power VHF transceiver and a piece of silicon which runs a filtering algorithm enabling any LonWorks device to receive a LonTalk data packet it recognizes the first time and every time. The choice of radio type was based on ease-of-use and simple licensing for the end user. Once the core solution had been established, a number of generic LonWorks products were created that could either be embedded or used as is within client applications.
So how has this solved the issues raised earlier?
Unreliable Communications - because the LonTalk protocol is being used across radio links, the client can immediately identify and be advised when any interruption in communications occurs. The protocol provides services that allow a set number of retries to be selected to deal with transient interruptions. In addition, the devices can be programmed to hold information until communications are restored.

Expandability - the radio network can simply be interfaced with other media such as wire, fiber, powerline, or even IP networks such as the Internet. This contributes to the ability to increase the scale of the radio network to hundreds or even thousands of devices without re-engineering. Additionally, any product based on CNS' RF LON transceiver technology can be introduced onto the network in a relatively seamless manner allowing the client to pick and choose devices from their product supplier of choice.

Power consumption - a combination of sleep and standby modes can be applied to allow the node using a CNS RF transceiver to be used in battery powered applications.
The Future
There is little doubt that as radio-based network device technology improves in performance, clients' confidence will grow and so will the rate of use of such devices. These new technologies will continue to obsolete radio-modem technology because they are easier to use and more reliable.
CNS and others are continuing to work with their clients and radio partners to create the next generation of LonWorks-based radio devices. New products will be developed with varying price/performance levels. Users will easily be able to add products to their applications to obtain the optimum overall system performance for any given application; existing islands of automation could be combined and attached to the World Wide Web; unprecedented access to everyday control devices will be permitted generating even more applications; and convergence will be a thing of the past.
Products Already Available from CNS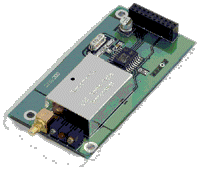 CNS RF Routers - Allows routing between either different radio technologies or different media including IP technologies such as the Internet.
CNS RF SMX Transceivers - for those familiar with LonWorks, these devices are a standard form-factor for LonWorks-based network devices.
CNS RF Embedded Node - an intelligent LonWorks embeddable electronics radio module optimized for size and cost.
CNS RF Embedded Transceiver - same as the Embedded Node except the user supplies the intelligence.
CNS RF Control Module - again for those familiar with LonWorks, this product is a standard form-factor for LonWorks devices that includes intelligent electronics that can be used for proof of concept, development or final production.
Current Radio frequencies supported are 418Mhz, 433Mhz and early 868Mhz.
---


[Click Banner To Learn More]
[Home Page] [The Automator] [About] [Subscribe ] [Contact Us]