---
Secrets to Selling Service Contracts



Are you cutting your sales short?





Monica McMahen,
Marketing Manager,
Optigo Networks
I hear from so many salespeople who are unsure of how to sell service contracts. They know their relationship with the customer shouldn't stop at device installation, but they struggle to guide the service plan conversation.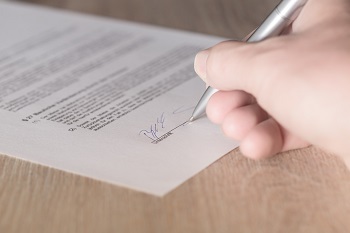 Service contracts are important for companies and clients alike. They provide the company with consistent contracts and customer loyalty, while clients benefit from support and long-term savings. Unfortunately, a lot of customers don't understand the value. They worry the contract won't show any return on investment.

After hearing what a widespread problem this was, we started putting together a few tips and tricks to help turn those service plan conversations into service plan sales. Here are just a few of those tips on selling service contracts, and what you should include in your offering!

Three tips to selling service contracts

Embed the service contract in your sales process



"You miss 100 percent of the shots you don't take" might be an overused quote, but it's no less true. If you don't work service contracts into every customer conversation, you won't sell any. It's as simple as that. You could provide an itemized list of service contract prices in your quotes; put together a package of services and benefits, or simply train all sales staff to follow a template. However you do it, make sure you start the service contract conversation when you are having the new construction conversation. That way, the client can transition smoothly from installation to warranty and service plan.
Give lots of flexible options
Every client's needs will be different, and it's important to recognize that when you're planning their service contract. If the client needs more attention, tailor their contract to provide training, maintenance, and regular visits. If your customer seems confident, you can be more hands-off. Think mix-and-match, rather than structured tier solutions. This is equally important for tight budgets: if your client doesn't have the finances for an expensive contract, don't bleed them dry. Instead, customize the service plan offerings by prioritizing certain items over others. Then, adapt the contract year over year as the client's needs change.
B

uild relationships with the customer
Service contracts can help you to build a long-lasting relationship with your customers — if you put in the effort. If they don't feel their service contract is giving them enough return, don't count on the customer to stick around. You have to show that you value their loyalty and continued business, by providing the best products and services. With some care and attention, you can shape a service contract that makes your customer feel appreciated. In turn, they'll show you loyalty.
Three items to include on service contracts

Offer priority care
When your clients need help, make them feel like a primary concern with priority care. Informally, you can push their requests for emergency help to the top of your list. Or, you could formalize priority care with a service level agreement (SLA), specifying how soon clients can expect help in the case of an emergency. Your customers could even pre-pay for these calls, with credits they can use at any time. Alternatively, if the customer doesn't have a service contract, you are not being paid to help them when problems arise. Slower response times can help push them to see the value of a service contract.
Provide training, tips, and tricks



If your client needs a lot of support, offer them training, tips, and tricks. Of course, tips and tricks will never replace maintenance and regular system check-ups. But even some basic training can make your client feel more confident managing their building from day to day.
Support online and remotely



Sometimes emergencies come up. You might not need to get the trucks rolling and boots on site for every call, though. Some emergencies only require online or remote support. By providing help through chat, phone, email, and even social media, you can save time and money for both the client and your team.

Service contracts aren't always an easy sell. It takes time, effort, and attention to show your clients that they can't pass up on a service contract. If you do put in that extra energy, though, you and your clients will both benefit in the long-term. Want more information? Read our five tips for successfully selling service contracts.
---


[Click Banner To Learn More]
[Home Page] [The Automator] [About] [Subscribe ] [Contact Us]