---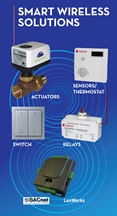 Smart Wireless Solutions

Spartan engineering, in collaboration with their partners, have developed a wide range of EnOcean based products, so it is easy to have a full BAS system based on a wireless concept. Each of these product ranges from Thermostats, Zone Valves, Light Switches, Lighting Relays, Motion and Presence Sensors, Door and Window Switches through to BACnet or LonWorks gateways, are bi-directional wireless communicating devices, giving much more flexibility and simple planning for specifiers, system integrators, contractors and architects.

For more information visit http://www.spartan-pd.com





---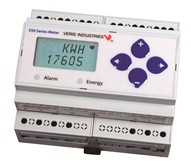 Veris Industries Releases Industry's First Native BACnet MS/TP Power and Energy Meter

The meter is an addition to the popular E50 family, and has been designed to meet the needs of the commercial building industry. In addition to the standard rich feature set of the E50 series, the E50H5 communicates natively over BACnet MS/TP at a data rate up to 115.2 kbaud, and offers two pulse inputs for sensors monitoring additional forms of energy. The E50H5 easily connects to a BACnet control system with its embedded BACnet MS/TP protocol. The ability to network the E50H5 over an already established MS/TP trunk eliminates the need for additional wiring and network drops, significantly decreasing installed costs. The integrated functionality of the meter furthers cost savings by allowing multiple devices to be daisy-chained over BACnet MS/TP.

For more information visit http://www.veris.com

---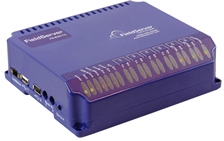 FieldServer Technologies links Fire Alarm Control Panels to Building Automation Systems

FieldServer enables Fire Alarm Control Panels to send secondary information to Building Automation and Industrial Control systems, enabling building owners/operators to view the ancillary information and not interfere with the AHJ approved fire control system. This interlinking of data results in savings of time, energy and manpower. Both building managers and Fire Alarm Control Panel (FACP) manufacturers trust FieldServer Technologies to effectively and efficiently provide this seamless interface to BAS. Working closely with every major FACP manufacturer in the United States, FieldServer has developed comprehensive protocol drivers that work with all current and most legacy FACP.

For more information visit http://www.fieldserver.com


---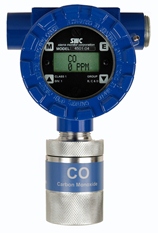 Sierra Monitor 2-Wire CO Gas Sensor Module

Sierra Monitor Corporation offers the 4501-04, 2-Wire Carbon Monoxide Gas Sensor Module. Two-wire, loop powered gas detectors provide the user with lower cost and easier installation and maintenance. This eliminates the need for separate power runs and associated power distribution and circuit protection for each device.
Carbon Monoxide is a dangerous workplace hazard in many industrial plant environments. This toxic, colorless, odorless gas can be produced as the result of combustion engines, boilers, forklifts and more. The new 2-wire CO Gas Sensor provides features not found in similar products.

For more information visit http://www.sierramonitor.com




---
Kele Products for March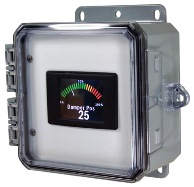 Graphical Displays Just Got Even Better- SGD-24, -28 Series "PanelPilot" Smart Graphic Display

The PanelPilot series are configurable panel-mount voltage meters with selectable graph colors, input signal scales, and meter displays. They are used to graphically display any typical proportional control or transmitter signal. These displays are the next generation of simple panel displays and include custom graphics to accompany the information. Forget boring displays, and create your own graphics to illustrate the data you want, the way you want it! These products are quickly configured using free software via a USB cable, or are available pre-configured from Kele. They have a customizable splash screen and come in a 2.4" (SGD-24) or 2.8" (SGD-28) screen size. NEMA 4X (pre-assembled at Kele or separately available for field installation) enclosures are also available that can house one or two displays.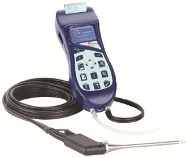 Gas Analysis Just Got Easier - BTU1100 and BTU2200 Combustion Gas Analyzers

These simple-to-use tools are used to analyze everything a technician needs to know about boilers and burner gas! With industry unique features such as a built-in printer and field replaceable sensors, and the recent focus on high-efficiency energy production, this tool is a must for every HVAC technician. The BTU1100 and BTU2200 come equipped with a two-channel thermometer, ambient CO monitor, draft and differential pressure meter, and a CO sensor with NOx filter. The simple one-button operation makes these portable tools efficient and effective. The BTU1100-1 measures O₂, CO, CO₂, efficiency, excess air, draft, pressure, and temperature. It has a large blue backlit digital display and includes a rechargeable battery and AC plug, vinyl case, calibration certificate, water trap and an extra roll of printer paper. The model BTU1100-2 has all the features of the BTU1100 plus a smoke pump, smoke filter papers, and comparison chart. The model BTU2200-1 includes all the features of the BTU1100-1 plus PC software and is upgradeable for NO/NOx efficiency measurement. The ultimate professional model BTU2200-2 includes NO/NOx measurement as standard.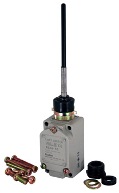 Heavy-Duty Whisker Switch Makes its Debut at Kele - KLNJ-A2 Joins the Kele Offering

The KLNJ-A2 is a high-quality, multi-directional contact switch with a plastic coated spring-rod whisker. It is perfect for sensing damper blade position and can be used to provide position status of valve linkages or other mechanical devices. It has contacts that handle 10A and captive wiring cover screws to save time, making this product an excellent choice for most applications.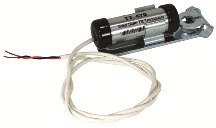 It looks like a switch, It installs like a switch, but It's a Transducer! - TT-470 Series Tilt Transducer

The TT-470 is a programmable, 2-wire, 4-20 mA loop-powered device specifically designed to provide analog positive position indication for a damper or valve. It looks and installs much like a damper end switch, but it's a transducer with an analog output instead of a contact/digital output. The TT-470 is quickly and easily field programmable using an integral pushbutton, setting the 4-20 mA to match the desired rotational stroke, mounts on a horizontal shaft, and comes in 2 models―the TT-470 with a ˝" crank arm and the TT1-470 with a 1" crank arm.

For more information on any of Kele's products visit http://www.kele.com


---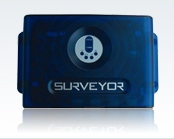 Venstar's Surveyor Energy Management System and ColorTouch Commercial Thermostat

Surveyor empowers small-box retailers and other multi-location businesses to remotely monitor, control and manage their HVAC, lighting/electrical and mechanical systems in all their stores, giving them unprecedented visibility into their energy usage. Designed specifically for small-box retail chains with hundreds to thousands of locations, Surveyor provides powerful energy management tools for energy and facility managers responsible for managing multi-location companies.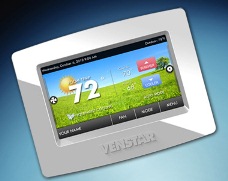 ColorTouch Commercial is a multi-functional, simple-to-use, touch screen thermostat designed for commercial installations. With ColorTouch Commercial, users can display their business logos, advertisements or promotions on their thermostat screens as a slideshow screensaver or background wallpaper. ColorTouch Commercial also includes a 365-day holiday programmer, automatically updatable firmware, and added security for public display. ColorTouch Commercial helps businesses go green by providing a wide variety of programming options that help improve energy efficiency while keeping the business environment comfortable.
For more information visit www.venstar.com


---

RLE Technologies Announces the Release of the SeaHawk™ LD2100

The LD2100 is an update to the SeaHawk™ LD2000 controller and expands on its existing technology by improving several capabilities and introducing advanced new features. The LD2100's updates include: an increase of virtual and physical detection zones to 32; an LED dot-matrix display; communication ports that manage higher baud rates of up to 38,400; and an enhanced analog-to-digital converter. The LD2100 has visual, audible and direct notification alarms. Other notable features include a sophisticated user interface, adjustable leak, delay and contamination thresholds, and advanced authentication security controls.

The LD2100 is appropriate for use in data centers, clean rooms, telecommunication centers and other critical areas requiring equipment integrity and continuity. Any facility that requires a reliable leak detection solution to mitigate potential damage will benefit from the installation of the SeaHawk™ LD2100.

For more information visit www.rletech.com


---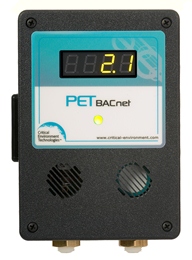 Critical Environment Technologies' PET BACnet® Transmitter Is More Than You Bargained For
PET BACnet® transmitter is BTL certified, communicates via BACnet® protocol MS/TP and is available with one or two electrochemical or solid-state sensors and temperature sensor. PET features thermal resetting fuse, tri-color LED indicators for power and alarm, optional 4-digit LED display, optional remote solid state sensor housing, and an optional 4-20 mA analog input for solid state sensors. In addition, PET
includes a new sensor Calibration Extending Firmware (CEF) that takes into account the aging of the sensors so that less frequent calibrations are acceptable in non-critical applications. PET is ideal for use in non-hazardous vehicle exhaust environments, commercial HVAC and light industrial applications.
For more information on the entire range of gas detection systems and IAQ instruments, visit www.critical-environment.com.
---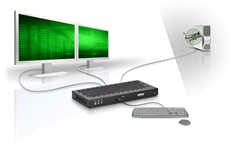 Matrox Announces New Dual-Monitor KVM Extender


Matrox Graphics Inc unveiled the new Matrox Extio F2208 KVM extender, a remote graphics solution that separates the operator console (two displays plus five USB 2.0 ports for keyboard, mouse, and other HIDs) from the host system by up to 1 kilometer of fiber-optic cable. The dual-monitor Extio F2208 leverages its unique bus extension technology using a proprietary PCIe bus interface card to deliver raw, uncompressed data over the single- or multi-mode cable, enabling users to run applications at up to 2560x1600 per remote monitor with uncompromised workstation performance.

For more information visit www.matrox.com/extio_f2208
---
---

[Click Banner To Learn More]
[Home Page] [The Automator] [About] [Subscribe ] [Contact Us]