---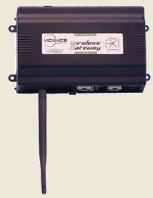 Viconics Wireless Gateway
Viconics Wireless Gateway (VWG-40) and associated VT7000 series temperature controls with wireless mesh network adapter, has been specifically designed to target the automation-less retrofit market equipped with stand-alone electromechanical or electronic controls. The Viconics wireless product line provides significant reduction in installed costs through the elimination of additional field communication wiring, allowing you to reuse the existing equipment-to-controller wiring infrastructure.

For more information visit http://www.viconics.com

---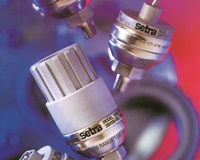 Setra Systems Introduces Extreme Environment Industrial Variable Capacitance Pressure Transducers

Setra Systems, Inc. a leading global designer and manufacturer of pressure measurement instrumentation for industrial, test & measurement, HVAC/R, semiconductor, energy, environmental, medical, pharmaceutical, and meteorological requirements, has introduced Model 209 variable capacitance pressure transducers, expressly designed for extreme environmental OEM and industrial grade environments, and particularly, applications in which cost may be a primary concern.
For more information visit http://www.setra.com
---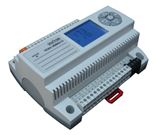 Universal Controller - Vector Controls

Super-flexible cost-effective universal controller with Modbus and Bacnet plug-in options. TCX2 from Vector Controls features parameter-based configuration using the controller key-pad – no extra tool required. Includes 4 independent control loops, 8 universal inputs, 6 binary outputs, 3 analog outputs. Full complement of HVAC control functions including economizer, cascading control loops, alarms/interlocks on all inputs with selectable output state, independent heating/cooling min/max outputs for VAV.

For information visit http://www.vectorcontrols.com


---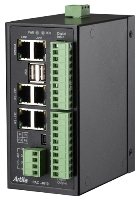 Artila Releases ARM9 DIN Rail Programmable Automation Controller

Rugged Linux Computer and Industrial I/O with Compact DIN Rail Installation

Taipei, Taiwan – March, 2012 -- Artila Electronics, the leading designer and manufacturer of Linux-ready ARM9 industrial PC, is proud to announce the launch of PAC-4070, Artila's DIN-Rail Industrial ARM9 Linux-based Programmable Automation Controller. PAC-4070 has robust metal casing with a DIN-Rail mounting kit attached to its back side. PAC-4070 is powered by 400MHz AT91SAM9G20 ARM9 Processor with memory management unit, and equipped with 64MB SDRAM, 128MB NAND Flash, and 2MB DATAFlash. PAC-4070 is also equipped with 4 x 16-bit isolated A/D channels, 4 x 2500Vrms opto-isolated digital inputs, and 4 x high-drive isolated digital outputs. In addition, PAC-4070 integrates two 10/100Mbps Ethernet, two RS-232 serial ports, two RS-232 or isolated RS-485 ports, two USB hosts, and one MicroSD socket into a compact metal box. The DIN-Rail also makes PAC-4070's onsite installation flexible.

For more information visit http://www.artila.com

---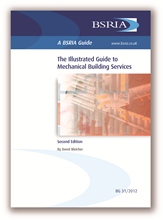 BSRIA publishes new Illustrated Guide to Mechanical Building Services

This publication is an update to one of our best-selling guides, AG 15/2002 and will be available from 23rd April. As with the previous edition, it provides basic reference information on mechanical building services systems for construction clients and professionals in other areas of the construction industry.
This guide covers the key areas of heating, ventilation, air conditioning and controls and in the new edition, information has been added on: pumps, pressurisation, low-carbon heat sources, MVHR systems, commissioning, handover and project evaluation.
For more information visit http://www.bsria.co.uk

---
All-in-one Sensor Saves Cost From Sontay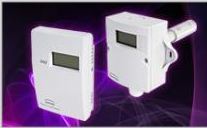 Field controls and peripherals expert, Sontay has recently introduced the new GS-CO2-AQ-RHT all-in-one sensor designed to measure carbon dioxide, air quality, relative humidity and temperature. The new combined sensor will provide a cost-effective solution for control specialists and their customers. The new GS-CO2-AQ-RHT sensor offers long term stability and accuracy for all measured parameters, enabling HVAC control systems to deliver improved indoor comfort, reduce fuel costs and cut carbon in new build and retrofit commercial, public and leisure building applications. Available as wall or duct mounted version, the new sensor can automatically detect any changes in an individual room's temperature, relative humidity, CO2 and air quality levels to signal the building's control system and adjust the operation of HVAC plant accordingly to maintain optimum comfort levels.

For more information visit http://www.sontay.com
---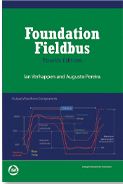 Foundation Fieldbus, Fourth Edition is now available

Written by subject-matter experts, Ian Verhappen and Augusto Pereira, the fourth edition of their bestseller, Foundation Fieldbus, significantly expands the topics of the earlier editions not only to help you stay current with this evolving technology but to also enhance your understanding of Fieldbus. This edition provides in-depth coverage on Fieldbus communications and configuration, including calculation of macrocycle for Control-In-Field and in the Host system and how the different forms of communication on the H1 network work with each other to make Control-In-Field possible, including the use of these different methods to optimize network bandwidth.
For more information visit http://www.isa.org

---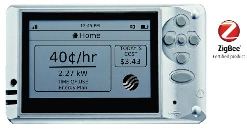 SmartLookTM The World's First Refrigerator Magnet In-home Display

Wireless Glue Networks' SmartLook display unit gives utility customers easy wireless access to their Smart Meters for real-time information about their energy usage, while giving utilities a direct connection to customers and their energy demands. The sleek, feature-rich SmartLook display unit is over the-air upgradeable and can store historical usage data for later retrieval and analysis by customers. This easy-to-use refrigerator magnet device represents a crucial first step toward the future of Smart Energy–empowering customers to make intelligent energy decisions based on their personal values and financial objectives, and enabling them to manage their energy consumption in ways never before possible.

For more information visit http://www.wirelessglue.com
---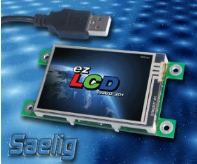 Easy-to-Program Smart Touch- LCDs Introduced by Saelig

Saelig Company Inc. has introduced ezLCD compact Smart Touch LCD modules, aimed at speeding time-to-market for products requiring an interactive color graphics display. The all-in-one modular design combines a color LCD, touch screen, control electronics, memory and I/O, with an easy to use USB-programmable firmware environment for quickly creating a graphic client or a standalone intelligent display. The 2.6" (400 x 240 pixel) ezLCD-301-QK's USB 2.0 and RS232/TTL interfaces allow access to a powerful built-in microcontroller and 4Mbytes of flash memory, which can store fonts, bitmaps, and macros. Operating on +3.3V, ezLCD-301-QK consumes less than 100mA, and operates over a 0 to 60°C temperature range.

For more information visit http://www.saelig.com
---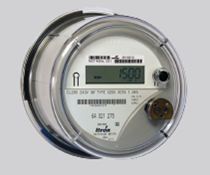 Cooper Power Systems and Itron Announce Availability of CENTRON® II Meter with Integrated Power Line Carrier Communications

Cooper Power Systems, and Itron, Inc. (NASDAQ: ITRI) announced the availability of the Itron CENTRON II meter integrated with Cooper Power Systems Power Line Carrier (PLC) communications technology. This combined offering increases metering platform options and provides greater flexibility for utilities implementing large-scale metering systems. Cooper Power Systems and Itron built on the foundation of their longtime working relationship to streamline the development effort for this offering – incorporating enhanced metrology and display capabilities as well as optional remote disconnect for utility customers.

For more information visit http://www.cooperpower.com
---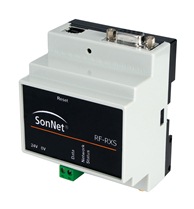 Sontay Embraces Tridium with New Wireless Sensor Expansion
Following the successful launch of its award-winning SonNet range of wireless temperature and relative humidity sensors, Sontay has introduced a new Tridium NiagaraAX driver for its SonNet network radio receivers. This latest innovation will enable quick and seamless integration with Tridium's range of JACE controllers as part of a NiagaraAX framework for building control systems and opens up the system to BMS protocols such as BACnet, LonTalk and Modbus. Tridium's NiagaraAX is an open, Java-based framework which integrates diverse building services systems, control devices and communications standards, including LONWORKS®, BACnet, Modbus and others into an interoperable, web-enabled application environment. The new driver ensures Sontay's RF-RXS receivers serve up a Tridium compatible web interface where SonNet wireless sensors are used on a project. This allows engineers to gather measurement data from the sensors and also perform radio network management services, such as, auto-commissioning and setting device configuration parameters as part of a building's Tridium NiagaraAX framework.

For more information visit http://www.sontay.com


---
---


[Click Banner To Learn More]
[Home Page] [The Automator] [About] [Subscribe ] [Contact Us]