---
ICONICS Facility and Energy AnalytiX Shine in Building Efficiency
ICONICS' Russ Agrusa & Microsoft's Darrell Smith Discuss How Technology is the Key to Efficient Buildings

Washington, D.C. – Building Energy Summit 2014, Table 7 – April 1, 2014 – ICONICS, a Microsoft® Sustainability Partner of the Year, a Gold Certified Partner and provider of Web-enabled, BACnet, Visualization and Building Intelligence software for Microsoft Windows® operating systems, introduces Facility AnalytiX V10.8, an advanced Fault Detection and Diagnostics (FDD) software solution and Energy AnalytiX, an off-the-shelf Energy Management Solution that increases efficiency and reduces operational costs.

Facility AnalytiX is a predictive equipment diagnostic solution that uses ICONICS' advanced Fault Detection and Diagnostics (FDD) technology to analyze information to detect and predict faults in equipment. It uses powerful S95-standard asset technology and incorporates algorithms that weigh the probability of faults and advises management, operators and maintenance personnel of actions to prevent equipment failures or excessive use of energy. Its unique fault viewer quickly identifies the most costly faults to reduce downtime and engineering. Facility AnalytiX has a fast ROI and payback and continuously monitors for optimal performance, greatly reducing energy costs. Users can create custom KPIs and visualization dashboards, including Microsoft SharePoint® portals, as well as specialized reports. Operators can be notified of faults via SMS, email, phone alerts or other popular multimedia methods.

ICONICS' Energy AnalytiX solution is making a prominent impact in energy and facilities management within some of the largest building and real estate portfolios in the world. Customers, on average, save between six to ten percent in annual energy costs with an ROI of less than 18 months. Best of all, this is done entirely on existing networks with existing equipment, so there's no need for costly retrofits. Energy AnalytiX assists with improving energy usage patterns, monitoring energy reliability, and forecasting energy consumption through rich, browser-independent visualization on any device. Release 10.8 expands Energy AnalytiX to include reporting and integration with the Department of Energy (DOE) Energy Star program. Using established DOE public Web services, customers can now log data, view trends, compare their Energy Star ratings and automatically upload their energy usage to Energy Star's Portfolio Manager for benchmarking progress.

John Richards, Senior Director of Windows App Marketing at Microsoft says, "ICONICS has proven that Windows 8 delivers the responsiveness and robustness needed for critical building and utility operation. Building operators and supervisors no longer need to be tethered to the control room, and real estate executives are now virtually a touch away from real-time operations performance KPIs, independent of their travel schedules."

Come and listen to the thought-provoking panel discussion led by industry experts such as Darrell Smith, Microsoft's Director of Facilities and Energy, and ICONICS' President and CEO, Russ Agrusa, as they, along with other panelists, discuss how technology is the key to efficient buildings on Tuesday, April 1, 2014 from 11:30 AM to 12:30 PM.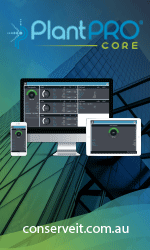 D2 - Technology and Facility Management: Driving Efficiency and Productivity Gains
By integrating systems and installing the right software, building operators can connect thousands of building sensors that track the performance of mechanical systems, such as heaters, air conditioners, chillers, fans, and lights – harvesting millions of critical data points. Hear how Microsoft, Hilton, and Home Depot are saving millions of dollars in maintenance and utility costs through the use of advanced technology.

www.iconics.com

ICONICS Background Information

ICONICS, a Microsoft award winning, Gold Certified Partner of the Year, provides solutions to improve productivity, reduce integration time and operating costs and optimize asset utilization with visualization and automation software. Founded in 1986, ICONICS has 250,000 installations in over 60 countries worldwide. ICONICS meets the demanding application challenges of the automotive, building automation, food and beverage, government infrastructure, manufacturing, petrochemical, pharmaceutical, renewable energy, utilities and water/wastewater industries. As a managed Microsoft ISV Partner, ICONICS designs its solutions to leverage Microsoft technologies, including multiple Windows platforms (including Windows 8 and Windows Server 2012), Microsoft .NET, Silverlight, SQL and SharePoint Portal Server. ICONICS is the honored recipient of multiple Microsoft awards and achievements.

© 2014 ICONICS, Inc. All rights reserved. GENESIS64, Energy AnalytiX, PortalWorX, and FDDWorX and their respective modules, OPC-To-The-Core, and Visualize Your Enterprise are trademarks of ICONICS Inc. Other product and company names mentioned herein may be trademarks of their respective owners.
---


[Click Banner To Learn More]
[Home Page] [The Automator] [About] [Subscribe ] [Contact Us]