---
IBCON Education Program Announced!
2 General Sessions - 6 Tracks - 30+ Sessions

Our commitment to delivering a dynamic educational program has helped establish IBcon as a "must attend" industry event. We focus on all aspects of the "Intelligent Building," from automated HVAC, lighting and security, to new components such as digital signage, parking, water management, fire/life safety, access control, command control centers, advanced analytics, grid connectivity and more. The sessions will also focus on the business drivers and the organizational changes required to facilitate the intelligent integration of key business processes into the high performance building ecosystem.

Our extensive education program, with the help of our Advisory community, is designed to give you the business perspective & technology insight you need to positively impact your bottom line!

Education Tracks & Sessions

PRE-CON: INTELLIGENT BUILDINGS BOOT CAMP
Don't be overwhelmed by the Intelligent Buildings topic! This ½ day program was designed specifically for integrators, facility, asset and property managers, energy, sustainability, operations, marketing and finance professionals who want to get a better understanding of smart, connected, high performance, intelligent buildings. You don't need to be a professional engineer or information technology expert to understand this emerging market.

PRE-CON: SUSTAINABILITY EXECUTIVE SMART BUILDING SYMPOSIUM
Sustainability Executives have a big responsibility. They are required to develop business practices that are not damaging to the earth, respect natural resources and produce a result that reflects long-term sustainability. This symposium was designed for Sustainability Executives who are ready to explore the many powerful tools and opportunities technology, automation and innovation can provide to aid them in reaching their buildings, campuses and large portfolios sustainability goals.

PRE-CON: SMART BUILDING INTEGRATOR SUMMIT
If you're a traditional HVAC, IT, Lighting, Low Voltage, Security, AV or Smart Building integrator looking to expand your service offerings and meet the contemporary needs of today's intelligent buildings, portfolios, campuses and cities, then you'll not want to miss the Smart Building Integrator Summit. This summit will explore best practices for IT, Analytics, Data Visualization, Cybersecurity, Data Governance, Client Intelligence, Network Design and Legacy System integration.

GENERAL SESSION: SMART BUILDING BEST PRACTICE SHOWCASE
Back by popular demand, the SMART BUILDING Best Practice Showcase returns to IBcon 2014. This year, we have seen that more organizations are adopting and effectively implementing smart building strategies resulting in a flood of success stories. For this super-session, we've assembled 35+ of the world's most progressive and successful implementations of smart buildings, portfolios and campuses. These projects represent the next generation of open, interoperable, integrated, and IP-centric buildings. In this showcase setting, you'll have unprecedented access to interact face-to-face with each of these leaders who have offered to share both their challenges and successes.

STRATEGY DEFINED
• A Comprehensive STRATEGY: Operations + Energy + Sustainability + Experience = Profitability
• A Look Into the Future - Integrating Smart Buildings DATA with Enterprise Applications
• A Visionary CHAMPION – The Fast Track To a Successful Smart, Energy Efficient Project
• At the Heart of Smart Buildings - CHANGE Management and Organizational ALIGNMENT
• Hindsight is 20/20 – Lessons Learned From The EARLY ADOPTERS of Intelligent Buildings
• No Silver Bullet – Creating a PLAN and Managing the PROCESS of Facility Transformation
• The Internet of Things (IoT) – Understanding Buildings and Their Role in BIoT™

ENTERPRISE ARCHITECTURE
• Advanced Building ANALYTICS - From Data to Information to Action
• An ENTERPRISE NETWORK – The Foundation for a Smart, High-Performance Building
• DAS & HOTSPOT 2.0 - What is the Next Evolution in Wireless Infrastructure?
• Project Haystack – A Smart Building Industry Initiative to Create DATA STANDARDS
• IoT Industry CONSORTIUM - Major Players Weigh In

ENERGY EFFICIENCY
• ALIGNING Energy Consumption with Energy Markets
• Energy Management Systems – Developing an Effective SELECTION PROCESS
• Energy Management vs. Building Automation – Understanding the DIFFERENCES

SMART BUILDINGS BY TYPE
• Creating a SINGLE High Performance BUILDING, One Project at a Time
• Connecting and Automating a PORTFOLIO of Energy and Operationally Efficient Buildings
• Developing Smart LARGE MIXED-USE Projects for the 21st Century
• Transforming Yesterday's Properties Into Smart MALLS/RETAIL For The 21st Century
• Creating the Smart CAMPUS of Tomorrow...Today
• Enabling Smart, Connected, Sustainable CITIES of the Future

HEADWINDS AND OPPORTUNITIES
• BMS, BAS, EMS, BOS and CHAOS – 85 Solutions and Counting
• Creating and Operating 21st Century Buildings – Which Department Will DRIVE and Who Will OWN?
• NextGen Buildings at Scale – Do We Have Enough SKILLED PROFESSIONALS to Execute?
• Show Me the Money - FINANCING Smart, Energy Efficiency Building Projects
• Smart Building CYBER SECURITY – Understanding the Target Hack & 55,000 Other Vulnerable Buildings

SMART BUILDING INNOVATION SHOWCASE
• Advanced LIGHTING – Integrating Lighting Into the Smart, Energy Efficient Building Strategy
• Intelligent SHADING – Shanghai Tower Embraces Leading-Edge Solution
• Smart PARKING – Technology, Automation and Innovation Transforming a Traditional Industry
• Smart WATER Systems - Hyper Conservation Arrives

Final Call for Presentations!
Interested in being part of the IBcon | Realcomm program this year?

If you are an experienced speaker on the topic of technology for the commercial, corporate, government or institutional real estate industry, and have a story to share on using technology, innovation and automation, then we want to hear from you! We're weeks away from the speaker submittal deadline of May 1, so don't delay. For questions or more information, contact:
Howard Berger | Program Director | hberger@realcomm.com.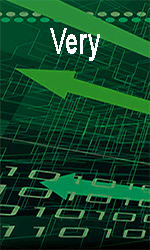 IBcon Advisory Council
Thank you to the 2014 IBcon Advisory Council who has been instrumental in our quest for providing high-quality education on the most significant topics to ever impact the commercial real estate industry!

In order to embrace the change that is taking place today involving real estate and facilities, an organization must be focused on its PEOPLE and their capacity to CHANGE and EMBRACE the new opportunities that technology, automation and innovation present.

IBcon & Realcomm Conference Highlights
• Decision-Makers Representing 30 Billion SF of Commercial & Corporate Space
• Three Days of World Class Education and Networking
• 1,200+ Professionals in One Location
• Leading-Edge Educational Program Featuring Over 75 Sessions and 150 Speakers
• Demonstrations of Emerging Technologies
• Intelligent Buildings Best Practices Showcase
• CIO Roundtable
• COO, CFO & CAO Innovation Summit
• Investment Managers Technology Track
• Corporate Real Estate Technology and Automation Track
• Sustainability Executives Smart Building Roundtable
• Intelligent Buildings Boot Camp
• Smart Building Integrators Summit
• Vendor Expo Featuring 75+ Top Industry Solution Providers
• Conference LIVE News Desk Featuring Interviews with Industry Leaders

Join us this year for IBcon and Realcomm as we EMBRACE CHANGE and REThink, Innovate and Transform the Commercial, Corporate, Government and Institutional Real Estate industry.

WWW.IB-CON.COM | WWW.REALCOMM.COM


---

[Click Banner To Learn More]
[Home Page] [The Automator] [About] [Subscribe ] [Contact Us]