---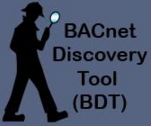 New Features Added to the BACnet Discovery Tool - Contemporary Controls
Contemporary Controls is pleased to announce the release of the latest iteration of its BACnet Discovery Tool, commonly referred to as BDT. For those unfamiliar, BDT is a free BACnet/IP application for Windows that is easy to install and use. The tool is instrumental as a means of discovering and verifying communication with MS/TP devices that are being accessed through BACnet/IP routers such as the BASrouter or the BASrouterLX. Furthermore, BDT is now able to save users discovered devices as well as device values read during scanning. To save device values read during scanning, select the checkbox on the main page which reads "store to file". Once you do this, select scan and the values read from the devices during the scan will be stored in the bdt_data.csv file. To save discovered devices, simply select the "Save Discovered Devices" button on the main page. The discovered devices will then be stored in a user designated file.
Visit http://www.ccontrols.com/sd/bdt.htm for more information.

---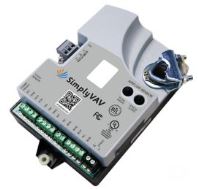 Zoning Made Simple with SimplyVAV™ and FlexStat™ by KMC Controls

KMC's market-leading innovation, SimplyVAV™, was developed to address the need for simplicity in digital variable air volume projects. The market's most innovative and intuitive VAV solution offers an economical way to meet the project requirements for either standalone operation or automated/integrated systems. But did you know that SimplyVAV pairs with the legendary KMC FlexStat™ for zoning applications as well? KMC has an innovative and intuitive system for retrofitting older systems or installing new light-commercial zoning systems. The ZEC (Zone Equipment Control) system consists of a BAC-120063CWZEC (a special model of KMC's award-winning FlexStat unitary controller) along with KMC SimplyVAV controllers for pressure-independent VAV control in their respective zones.
For more information visit www.kmccontrols.com

---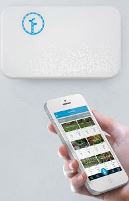 Introducing Our Generation 2 Smart Sprinkler Controller - rachio

We're excited to launch the Rachio Smart Sprinkler Controller, Generation 2. Rachio already makes running your sprinklers easy and convenient while saving you water and money. Generation 2 makes it even easier and more affordable. Plus, Rachio now directly integrates with Amazon Echo and Alexa.

Our Generation 1 controller is currently the highest rated and reviewed smart sprinkler controller on the market. It accesses the latest local weather patterns through your Wi-Fi, and automatically optimizes a watering schedule to the specific needs of your yard. The only smart controller that's both EPA WaterSense certified and SWAT tested, the Generation 1 controller can save users over 50% of their outdoor water use. Plus, the mobile app gives you access to your sprinkler system from anywhere.
For more information visit http://rachio.com/

---
EnOcean Kinetic Power Conquers the World

New at Light + Building 2016, the energy harvesting technology provider introduces a complete battery-less, wireless switch module portfolio in the 2.4 GHz frequency band for global use applications.
Field-proven module form factors and 3D data enable easy development of kinetic-powered products.

EnOcean will be showcasing a new self-powered product family for wireless communication in the globally usable 2.4 GHz frequency band. This adds to the company's products in 868 MHz, 902 MHz and 928 MHz for new markets and regions. With the 2.4 GHz offering, OEMs can now realize battery-less switch applications for worldwide use. This development emphasizes EnOcean's know-how in kinetic energy harvesting based on the field-proven electromechanical energy converter ECO 200.

For more information visit https://www.enocean.com/en/

---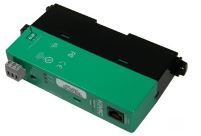 Save Time and Labor with KMC's New Conquest™ BACnet® Router

KMC Controls' state-of-the-art Conquest™ BACnet® router features one MS/TP and one Ethernet port, an HTML5 web configuration interface requiring no additional software, a single cable for both power and communications, and an industry-leading set of network diagnostic tools for quick and easy network verification and troubleshooting. The device is optimized for temporary installation as a technician's tool and for permanent installation increasing network efficiency. Additionally, the router acts as an enhancement to a supervisory controller or integration engine by offloading MS/TP and routing, freeing up greater internal resources for core functions.
For more information visit http://www.kmccontrols.com

---
EasyIO - EasyStack
EasyStack is a software technology that combines the core functionality of a Building Automation System (BAS) for connecting and controlling devices, with the added benefits of a Building Operating System (BOS) to manage and leverage data. The technology uses tagging and data modeling to provide unprecedented capabilities and functionally. The Haystack open standard also provides options and choices for the best combination of solutions from the wider collaborative Haystack community.
EasyStack is a next generation software suite including an entirely new application server, combined with the custom graphic tool EasyStack Builder, and the EasyStack Mobile app. You can now build your entire customer's solution using a unified toolset optimised for efficient workflow. The technology leverages powerful tagging and data modelling which means you can use queries to access data and eliminate time consuming linking. EasyStack was designed to encourage community collaboration and seamlessly supports add-on applications such as automated analytics.

For more information http://www.easyio.eu/index.php/technologies/easystack

---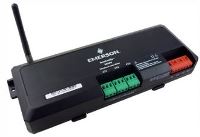 DENT Instruments Announces Collaboration with Emerson to Launch An Industry-First Wireless Power Meter

DENT Instruments, a global leader in the design and manufacture of power and energy measurement instruments, along with Emerson, a recognized leader in bringing technology and engineering together, have announced a strategic collaboration, making wireless power measurement a reality. Emerson Wireless Power MeterIn an ongoing effort to improve equipment reliability and customer ease of use, DENT Instruments has combined their revenue-grade PowerScout 3037 Power Meter with Emerson's Smart Wireless technology to provide a superior measurement solution that will greatly impact energy efficiency and sustainability for a vast array of customer markets.
For more information visit http://www.dentinstruments.com/

---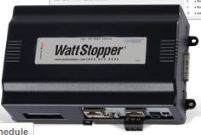 Wattstopper LMSM Series Digital Network Segment Manager/ Digital Network Supervisor LMSM-3E, LMSM-6E

The LMSM Segment Manager is a network controller designed to communicate with DLM local networks and/or LMCP panels. It provides control, monitoring, adjustment, and scheduling functionality for networked DLM systems. The Network Supervisor is a PC/server running similar software designed to coordinate control of multiple Segment Managers and store historical data.
For more information visit http://www.wattstopper.com/products

---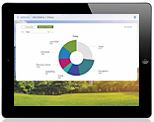 Lutron Introduces Quantum
Quantum is a lighting control and energy management system that provides total light management by tying the most complete line of lighting controls, motorized window shades, digital ballasts and LED drivers, and sensors together under one software umbrella. Quantum is ideal for new construction or retrofit applications and can easily scale from a single area to a building, or to a campus with many buildings. Quantum Vue Facility Management Software
Lutron's NEW facility management tool empowers you to manage your building from anywhere. Easily monitor, control and optimize a Lutron control system from any tablet, PC or smartphone. Each feature is designed around what is most important to you – how well your building is working.
For more information visit http://www.lutron.com/

---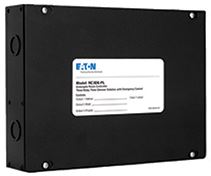 Cooper Industries - Room Controller

The Room Controller is available in both a network and stand-alone architecture. The system includes three relays and up to three 0-10 VDC dimming outputs to control compatible dimmable ballasts. Providing a code compliant automatic lighting, emergency and plug load control out-of-the-box when connected to Room Controller low voltage devices.
For more information visit http://www.cooperindustries.com/

---
---


[Click Banner To Learn More]
[Home Page] [The Automator] [About] [Subscribe ] [Contact Us]