---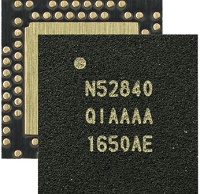 NodOn's '2.4GHz Platform' employs Nordic Semiconductor's nRF52840 SoC to provide concurrent, multiprotocol wireless connectivity for a wide range of smart-home devices

Nordic Semiconductor today announces that France-based smart home and smart building company, NodOn, has selected Nordic's nRF52840 advanced multiprotocol System-on-Chip (SoC) to provide Bluetooth® 5/Bluetooth Low Energy (Bluetooth LE), Thread, Zigbee, IEE 802.15.4, and 2.4GHz proprietary wireless connectivity for its 'NodOn 2.4GHz Platform'. The platform is designed to provide SMEs with a means to rapidly create and launch wireless smart home products using Bluetooth LE, Thread, or Zigbee protocols under their own name and brand, without the need for time-consuming hardware development work or RF design expertise. Once programmed with the developer's firmware, the platform can be easily integrated into any of NodOn's existing white-labeled smart home hardware, for example relay switches for controlling lights, roller shutters, or heating, smart plugs, as well as a range of motion, temperature, and humidity sensor devices. The 2.4GHz Platform also enables voice activation of these products via Amazon Alexa or Apple HomePod. The development platform is powered by the nRF52840 SoC, which features a powerful 64MHz, 32-bit Arm® Cortex® M4F processor, 1MB Flash memory and 256kB RAM, and a 2.4GHz radio featuring -95dBm RX sensitivity in 1Mbps Bluetooth LE mode and -103dBM sensitivity in 125kbps Bluetooth LE mode (boosting range). These features make the SoC an ideal choice for applications that are complex, processor-intensive, and/or require long range.
For more information visit https://www.nordicsemi.com/Products/Low-power-short-range-wireless/nRF52840

---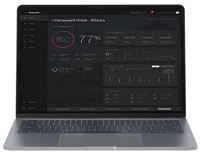 Honeywell Launches INNCOM INNcontrol 5 Energy Management and Guestroom Control System

Honeywell has launched a new platform for energy management and guestroom control: INNCOM INNcontrol 5 (IC5). The new system allows operators to monitor and manage guestroom controls across an entire hotel property in real time to identify and resolve issues before they affect guests, track energy usage, and deliver better operational efficiency. IC5 collects guestroom data and presents it on a configurable dashboard that displays key performance indicators (KPIs) that impact property operations and functions. Dashboards display KPI metrics that can include energy utilization property wide and by individual guestroom along with real-time occupancy status and overall system health. The cloud-based system provides mobile alerts, data analytics, and securely integrates with third-party systems to address each property's operational goals. IC5 is backward compatible with INNcontrol 3, INNCOM's previous energy management and guestroom control system, and can use a property's existing infrastructure to help reduce installation costs. INNcontrol 5 is installed using a secure Honeywell cloud hosting platform. Cloud access and hosting simplifies both centralized and on-site management, provides automatic software updates, and affords secure mobile access and enhanced data security and backups. The IC5 cloud platform includes subscription options.
For more information visit https://inncom.com/catalog/inncontrol-deep-mesh-network/81-inncontrol-5

---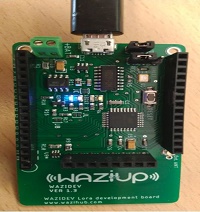 [Iot] WAZUP Out-of-Box Cost-effective LoRa Arduino Sensor board

With this email, I would like to share WAZIUP latest LoRa Arduino Sensor board. www.waziup.io
The board comes with PCB antenna hence it is very handy, you need just connect a sensor and power cable.

The board is developed under H2020 WAZIHUB www.wazihub.com

The board will be released to African developer and entrepreneurs communities in the middle of April for Rapid IoT application prototyping. We are going to donate the board to selected African entrepreneurs and start-ups.
---
Go from Manual to Motorized Easily with QMotion Qbasic+ Upgradable Roller Shades
QMotion is altering the landscape in shading technology with its new Qbasic+ system for residential projects. Qbasic+ offers a unique and premium manual shade solution that is easily field upgradable to motorized power without the need for a fabric change or major bracket reinstallation. In addition, the company introduced the QdR2 style remote control, a new take on Legrand's current remotes with a focus on accessibility, functionality, and aesthetics.
The Qbasic+ manual system can be easily upgraded to a motorized, battery, or QIS hardwired system, which can work independently or with a Vantage or other compatible home control systems such as Control4, Crestron, Elan, RTI, and Savant platforms. Qbasic+ enables for either a battery or QIS hardwired solution to be installed in minutes onsite using an adjustable bracket and the same base brackets, tube, and fabric roll. The motorized Qbasic+ shades can be configured for time-based and sensor-based events when integrated with a Vantage or Control4 system. An astronomical clock provides unlimited timers that adjust shade position based on time of day, calendar, season, and sunrise or sunset. Manual override gives homeowners the ability to control the shades through a sequence of pulls on the shade hembar without damaging the system's motor.
For more information visit QMotion.

---
EasyIO Firmware Updates

Firmware and updates are available for the following:
FC
FG Series
CPT

You will find release notes on the partner site. Kits should be updated simultaneously with firmware.

No further firmware releases will be available for FG32 and FG20 after V2.0b51 and V1.5b51. Firmware releases will continue for FG32+ and FG20+.

---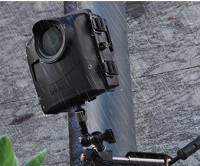 User Friendly Jobsite Monitoring Camera from Brinno

Brinno, the maker of the BCC2000; a Construction and Outdoor Security camera bundle. Job site monitoring uses for more than security purposes is relatively new to the industry. New advancements in construction has led to the creation of same amazing tools which lead to safer, cheaper and faster completed projects. The BCC2000 has many uses that can be very beneficial to contractors, developers, project managers and more. With the improvements made to time-lapse photography, job site monitoring has definitely advanced and can be very helpful for companies who utilize the tech. Job site monitoring can address progress monitoring, job site security, aid with project management and safety applications. In addition, the footage from the TLC Camera can be used to create visually pleasing marketing material. The BCC2000 is best utilized for monitoring long-term projects, is safe for outdoor use and weather resistant and produces incredible image quality.
For more information visit www.brinno.com

---
Proxy raises $13.6M to unlock anything with Bluetooth identity


Proxy wants to do that with Bluetooth. The startup lets you instantly unlock office doors and reserve meeting rooms using Bluetooth Low Energy signal. You never even have to pull out your phone or open an app. But Proxy is gearing up to build an entire Bluetooth identity layer for the world that could invisibly hover around its users. That could allow devices around the workplace and beyond to instantly recognize your credentials and preferences to sign you into teleconferences, pay for public transit or ask the barista for your usual.

Today, Proxy emerges from stealth after piloting its keyless, badgeless office entry tech with 50 companies. Most offices already have infrastructure for badge-based RFID entry. The problem is that employees often forget their badges, waste time fumbling to scan them and don't get additional value from the system elsewhere.

So rather than re-invent the wheel, Proxy integrates with existing access control systems at offices. It just replaces your cards with an app authorized to constantly emit a Bluetooth Low Energy signal with an encrypted identifier of your identity. The signal is picked up by readers that fit onto the existing fixtures. Employees can then just walk up to a door with their phone within about six feet of the sensor and the door pops open. Meanwhile, their bosses can define who can go where using the same software as before, but the user still owns their credentials.
For more information visit https://www.proxy.com/

---
Last Month's New Products
---


[Click Banner To Learn More]
[Home Page] [The Automator] [About] [Subscribe ] [Contact Us]