---
Sontay New Products
What Was....TT-PO511 Brass Immersion Sensor Pocket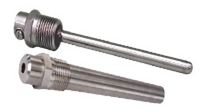 Is Now....New TT-PO521 Stainless Steel Pocket 150mm, TT-PO-HP High Performance S/S Pocket 150mm, TT-PO521-65 S/S Pocket 65mm - Our new standard stainless steel pocket offers the robustness and reliability you would expect with an exceptionally competitive price. Our customers asked us for a 65mm version which we now sell in our standard range. A high performance version is available for those projects that require that extra strength such as fast flowing water.
What Was....Temperature Sensors TT-522, TT-531, TT-532, TT-541, TT-525, TT-526, TT-542, TT-551T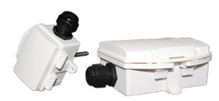 Is Now....New Design Plant Housing TT-322, 331, 332, 341, 342, 351 TT-625, 626, 642, 651 - For 2012 we have taken this design to the next level. Not only does the housing offer superb IP protection and robustness but also has the added benefit of being easy to install with the new hinged lid. The lid can also be screwed closed to make the unit tamperproof.
What Was....Relative Humidity RH-SP, RH-DT , RH-OS, RH-WL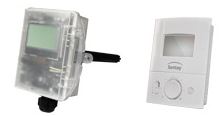 Is Now....New Design RH - RH-1000, RH-622, RH-631, RH-632 - Our new RH & T sensing range offer top class accuracy in measurement as well as the reliability expected from a Sontay product. The new housings make the range the most aesthetically pleasing around.
For more information visit http://www.sontay.com
---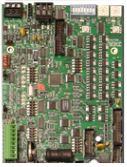 OEMCtrl - LxOEM BACnet Lighting Controller

OEMCtrl's LxOEM lighting controller uses two advanced microprocessors to provide superior lighting control, while delivering the rapid response required by lighting applications. Each LxOEM controller has 24 switch inputs for low voltage devices, 6 analog inputs for photocells, and a port for a digital network of switches. Up to 3 Lighting Input Expansion Boards (LEXPs) can be used in conjunction with an LxOEM in order to increase the switch inputs to a total of 120. Designed to be used in conjunction with Relay Interface Boards (RIBs) the LxOEM can drive up to 64 2-wire, 3-pin, 3-wire, or 5-wire SPST latchign relays.
For more information visit http://www.oemctrl.com/

---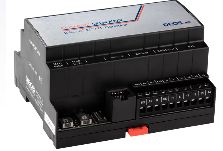 DEOS presents the first BACnet-KNX single room controller

DEOS presents the freely programmable BACnet/MSTP + KNX single room controller COSMOS SRU+KNX. Based on an ARM7 architecture, the SRU has the following interfaces: - RS485 (BACnet/MSTP) - KNX - CAN

All together 16 in- and outputs: and - 4 universal-outputs

Up to 50 KNX data points are freely programmable and universally usable.
For more information visit http://www.deos-ag.com/en/
---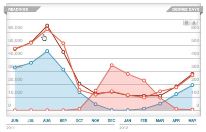 ASHRAE Baselines, from Noesis Energy
The foundation of any energy analysis on a facility-meter is a baseline model. The baseline model is constructed from energy consumption data. The baseline model attempts to develop a relationship between the energy consumed and the independent variable that effect the energy consumed, such as Billing period & Cooling and Heating degree-days. The Baseline Configurator tool helps the user examine the baseline model and customize it. Noesis automatically generates a baseline for you based on the last twelve months of consumption data. The Baseline Details tool gives you the ability to change the baseline reference period and to set balance point temperatures different from the ones that were automatically chosen. The effects of adjustments are shown instantly in the model formula and in a graphical user interface.

For more information visit http://www.noesis.com


---

Lightware Visual Engineering Introduces MX8x8-3GSDI-Pro

MX8x8-3GSDI-Pro is a high performance multirate 3G-SDI matrix switcher that distributes and switches 3G, HD and SD-SDI serial digital video signals. Inputs are equalized to compensate up to 130 meter long coaxial cable (with 3G signal). All outputs are reclocked for stable, jitter free signal transmission. The unit can be controlled either by RS-232 / RS-422 port, TCP/IP LAN or through USB connection or by the built-in website. Housed in a robust metal case, the MX8x8-3GSDI-Pro is ideal equipment for rental/staging applications. The unit can be seamlessly integrated in a Vista Spider or Barco Encore system.
For more information visit http://www.LightwareUSA.com
---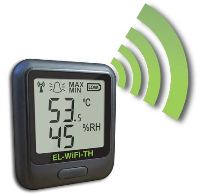 Lascar Electronics - WiFi Temperature & Humidity Logger

Lascar Electronics' award winning EasyLog brand has extended its reach into the Wi-Fi arena with the launch of its uniquely easy-to-use Wi-Fi temperature and humidity data logger, the EL-WiFi-TH. Designed to allow remote monitoring of the environment in which it is placed, the sensor seamlessly streams data collected back to the PC via a standard Wi-Fi network. Supplied with a free micro USB cable and software, the user connects the sensor to the host PC just once to choose a preferred Wi-Fi network and program the device. Once a Wi-Fi connection is established, users can name the logger, choose sampling and upload rates as well as alarms. Once programmed, the user can detach the unit and locate it anywhere within the range of the Wi-Fi network to record temperature and humidity. The sensor's display allows users to view the strength of the Wi-Fi signal (assisting the user in optimum sensor placement), the minimum and maximum temp/RH readings and last log. Users can change the settings of any sensor on the system remotely using the supplied control software.

For more information visit http://www.lascarelectronics.com
---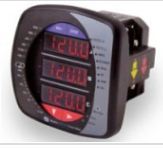 GE Says New Power and Energy Meter for Building Automation Industry Improves Energy Usage, Costs

GE announced the release of the Multilin EPM 6010, a high accuracy, revenue-class power meter that can communicate using both the BACnet/IP and Modbus TCP protocols. The BACnet protocol is used today in building automation projects to integrate HVAC, lighting, elevators and other devices to building management systems to better control energy usage and costs. The EPM 6010 provides energy use data allowing the automation system to better respond to changes in demand, the company says. The Multilin EPM 6010 gives building management systems access to 40 predefined BACnet objects, which allows the meter to integrate into the automation system. In addition to BACnet, the meter's web interface allows users to track energy usage remotely with a standard browser, and the Modbus TCP interface permits interoperability with HMI software such as Multilin EnerVista Viewpoint Monitoring.

For more information visit http://www.gedigitalenergy.com/
---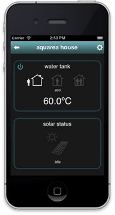 IntesisHome® launches its new version for Panasonic Aquarea series
After the success of IntesisHome® for Panasonic Etherea and Flagship air-conditioning series, IntesisHome® launches its new version including control of Panasonic Aquarea series products from any smartphone, tablet or PC. This new version allows controlling the air conditioning system as well as Domestic Hot Water (DHW) of your home remotely and in an easy way providing flexibility and comfort to the user experience. The application is available at Apple's AppStore, Google's PlayStore and even through a web interface making it accessible from any smartphone, tablet or PC with Internet connection. A simple touch on a button will allow you to turn On or Off the system, selecting the functioning mode ... From anywhere in the world, in an easy and intuitive way and without the need of technical knowledge, user can control and monitor his own comfort level at home. IntesisHome® takes care even from reminding some necessary maintenance tasks, such as replacing filters, and also informs about technical issues in the system.
For more information visit http://www.intesishome.com
---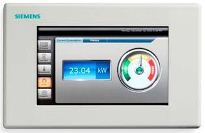 Introducing Ecoview, Siemens Retail and Small Commercial Facility Energy Management System
Web-enabled, Wireless Energy Management Platform Ideal for Fast Food and Small Footprint Commercial Facility Owners Looking for Energy Consumption Transparency

Siemens Building Technologies Division announced today the introduction of EcoView™, the company's wireless energy management system for small-box retail facilities. Ideally suited for quick-serve restaurants, convenience stores and other small commercial buildings, EcoView is an end-to-end energy management solution offering visibility into energy use as well as HVAC and lighting control from one central point. It is designed specifically for franchisees of large national chains or owners of multiple location regional businesses.
For more information visit http://www.usa.siemens.com/buildingtechnologies

---
---


[Click Banner To Learn More]
[Home Page] [The Automator] [About] [Subscribe ] [Contact Us]