---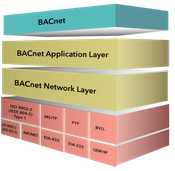 Cimetrics New Version B1070 - BACstac for the Microsoft .NET Framework V1.2

The B1070 - BACstac/DN for the Microsoft .NET Framework saves man-years of development when your company needs to create a BACnet client solution for Microsoft Windows! BACstac/DN is a BACnet protocol stack designed for the development of BACnet-compliant Windows applications that run on the Microsoft .NET framework, including 32-bit and native 64-bit applications. It features a new API designed specifically for the development of managed code applications in Microsoft Visual Studio. Our software team has created a BACnet library for the Microsoft .NET framework that greatly simplifies the task of developing BACnet-compliant applications.

For more information visit http://www.cimetrics.com

---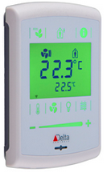 Delta Controls creates thermostat that can communicate through color as well as text.

The new enteliZONE Network Sensor, (eZNS) has more in common with chameleons than with the other sensors on the market today. With a fully programmable LED backlight array, the eZNS uses color as well as an LCD display to communicate with building occupants. This creates a different way of thinking about how a building's BAS system can communicate with its occupants. The eZNS is suitable for a wide range of sensing applications, from basic temperature monitoring, to indoor air quality and occupancy sensing. A customizable interface allows for intuitive user interaction.
For more information visit http://www.deltacontrols.com

---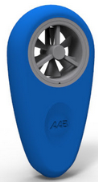 AAB Smart Tools Continues the Innovation Revolution in the HVAC Industry with the Wireless ABM-200
The company now introduces the next generation of the meter, the ABM-200. This revolutionary product offers all the features of the ABM-100, plus temperature, humidity and pressure sensors. It also incorporates Bluetooth Smart technology to work wirelessly with smartphones and other devices, making it the HVAC industry's first wireless airflow and environmental meter. The ABM-200 is designed to assist HVAC technicians in assessing the health of a system, safely and efficiently, by easily allowing the technician to measure and record a variety of data.

For more information visit http://www.AABsmart.com

---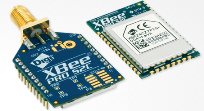 Digi Introduces XBeeŽ ZigBee
XBee and XBee-PRO ZigBee RF Modules are;

Interoperable with other ZigBee compliant devices
Programmable variants available with on-board microprocessor
Supports binding and multicasting for Home Automation
Through-Hole and Surface Mount form factors
15 general-purpose I/O lines
Link budgets of 110 dB for XBee and 119 dB for XBee-PRO ZB
Industry leading sleep current of sub 1uA
Firmware upgrades via UART, SPI or over the air
For more information visit http://www.digi.com/products/xbee-rf-solutions/modules/xbee-zigbee

---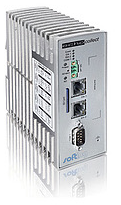 Echocollect UA - Add OPC UA Server Capabilities to a Wide Range of PLC Brands

Softing's echocollect UA is a reliable, industry-hardened gateway with an integrated and easy-to-configure OPC UA Server.

Embedded OPC UA Server Gateway for Machine Data Management
echocollect e (OPC) is an industrial application gateway adding a modern process data management solution to existing systems. It offers direct OPC Unified Architecture (UA) and OPC Classic connectivity. In addition, the functionality includes a web-based visualization of process, manufacturing and quality data as well as local data logging.
For more information visit http://www.softing.com

---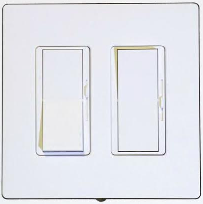 Wall-Smart's flush wall mounts combine functional control & aesthetic design to seamlessly integrate into any wall. Wall-Smart has implemented a unique mass customization approach, and has proven its ability to provide custom solutions for any 3rd party product launched in the market with a very short turnaround time for almost every world-leading company in the smart building industry. To-date Wall-Smart has developed custom wall mount solutions for more than 30 manufacturers, representing over 200 solutions.
For more information visit http://www.wall-smart.com
---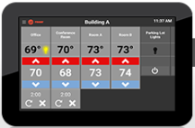 Trane Introduces TracerŽ Concierge™

TracerŽ Concierge™ system provides an easy and affordable way to get simplified building automation. Concierge goes beyond managing individual rooms by running HVAC and lighting systems from one interface. The system can be combined with Trane Air-Fi™ wireless technology to create a building automation system (BAS) that is more feasible and cost effective for small the medium building applications.
For more information go to Trane.com/Concierge

---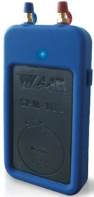 AAB Smart Tools Launches the SPM-100, the HVAC Industry's first Smartphone Static Pressure Meter

The meter utilizes an accessory product, the PRB-KIT. The SPM-100 smartphone manometer will work with any static probe kit, but the PRB-KIT is not just "any static probe kit". The newly designed static probe kit from AAB comes in an ergonomic carrying case that has the industry's first tubing management system to keep two 6' sections of latex tubing safe and in place. AAB also incorporated a color-coding system that shows the user exactly how to use and place the red and blue probes with in app onscreen guidance. The probes are made from heavy-duty stainless steel and have an innovative magnetic base that is shaped to indicate the exact probe direction after it is inserted into the duct.
For more information visit http://www.AABsmart.com
---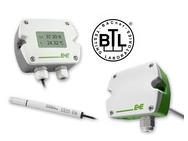 Humidity & Temperature Transmitters with BACnet Interface

BACnet Tested and Certified - The EE210 and EE160 transmitters from E+E Elektronik are designed for highly accurate measurement of relative humidity and temperature. Both are now available with a BACnet MS/TP interface for easy integration into a network or bus system for modern building automation.
For more information visit http://www.epluse.com/en/
---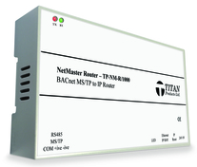 BACnet MS/TP to IP routing

Titan Products' Netmaster TP-NM-R/1000 NetMaster router for building-management systems is designed to route BACnet MS/TP network points to BACnet IP. Features include smart-commissioning HTML5 web pages that automatically resize for PC, mobile and tablet screens. The web pages are password protected. This router has 10/100 Mbps Ethernet communications and supports MS/TP baud rates from 9600 to 76 800 bps. Flexible routing for two IP networks is available as standard. Intelligent IP networking is catered for by standard features such as BACnet broadcast management device and foreign device registration.The router is mounted on a DIN rail.
For more information visit http://www.titanproducts.com

---

Beckhoff Releases New CX8091: Small, Decentralized Controller Supports BACnet Protocol
Beckhoff Automation has introduced the CX8091 as a new member of the CX8000 line, which currently includes the smallest Embedded PCs available from the company. With support for the BACnet protocol, a 400 MHz ARM9 CPU and a wide range of connectable I/O Bus Terminals, this Embedded PC represents a universal small controller for building automation. In addition, the CX8091 is fully interoperable with power measuring terminals from Beckhoff to serve as a compact data collector that supplies all information via BACnet, enabling comprehensive energy management.
For more information visit http://www.beckhoffautomation.com

---
---

[Click Banner To Learn More]
[Home Page] [The Automator] [About] [Subscribe ] [Contact Us]