ECHELON AND SIEBE HOST "OPEN SYSTEMS'99"
TWENTY-TWO LEADING MANUFACTURERS CO-SPONSOR SEMINAR SERIES FEATURING OPEN, INTEROPERABLE LONWORKS SOLUTIONS
(PALO ALTO, CA - July 8, 1999) - Echelon Corporation (NASDAQ:ELON), the leading provider of LONWORKS® control network solutions worldwide and Siebe Environmental Controls, a leading provider of LONWORKS solutions for building automation worldwide, announced that they have joined forces with major building controls companies for Open Systems'99, a series of seminars and expositions being held in 39 North American cities. Open Systems'99, targeted at building managers, consulting engineers, and architects, will highlight how the LONWORKS system is used in the building controls industry to lower life-cycle and operation costs and to build more valuable buildings. The series will show industry decision makers in the market how to specify, buy, and build open, multi-vendor building control systems using interoperable LONMARK® products and how to use the Internet and the LNS™ network operating system to remotely monitor and maintain these systems. The first seminar will be held in Ontario, California on August 3, 1999.
I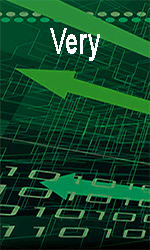 n addition to Echelon and Siebe, Open Systems'99 is sponsored at the national level by industry leaders CIRCON Technology Corporation, Control Systems International (CSI), Douglas Lighting, GE Total Lighting Control, Hubbell, Honeywell International, Raytheon Corporation, Acutherm, Alya International, C&K Systems, Checkpoint Security Systems Group, Daymetrix, Electronic Systems USA, Engenuity Systems, Johnson Controls, Leviton Manufacturing, the National Joint Apprenticeship and Training Committee (NJATC) of the National Electrical Contractors Association and the International Brotherhood of Electrical Workers, Siemens Building Technologies, Sloan Valve, and TA Engineering. At the local level, it is sponsored by member companies of Echelon's Authorized Network Integrator program and the local Siebe Environmental Controls field offices. Echelon's Authorized Network Integrator channel and the local Siebe Environmental Controls field offices offer networking and integration expertise to commercial, industrial, municipal, governmental, and institutional facility owners who want the cost, reliability, and flexibility benefits offered by open, nonproprietary LONWORKS control systems.
"For many years IT managers have benefited from a thriving, open market for data networking systems," said Ken Lavezzo, Vice President and General Manager of the LonPoint Systems Division. "Open LONWORKS control networks are now bringing these same cost, flexibility, and choice benefits to building owners and facility managers. Coupled with Internet connectivity, LONWORKS networks can provide information to the enterprise that helps it run more efficiently at lower cost."
"Siebe Environmental is at the forefront of open systems technology based on Echelon's LONWORKS platform and the LONMARK guidelines," said Brent Bernardi, Vice President of Sales and Marketing for Siebe. "Through our partnership with Echelon, we have incorporated the industry-leading LONWORKS technology into our I/A Series® family and have complemented our total building solutions with the LonPoint™ System offering. This tour represents a tremendous opportunity to establish Siebe as a local as well as global leader in the interoperable, open systems movement. Through our local, national and global marketing and distribution efforts, we look forward to the products and tools reaching building managers, consulting engineers, and architects to help them specify and implement the technology into truly open interoperable LONWORKS solutions based on LONMARK guidelines."
Tour events will comprise a half-day educational seminar, presentations, and live demonstrations of LONWORKS based building products. Attendees can review LONWORKS products and discuss open system solutions with tour sponsor representatives at the event.
---


[Click Banner To Learn More]
[Stay Informed - Subscribe to our Update Mailing List]
[Home Page] [Contact Us] [The Automator - Current Issue]
[News] [Systems] [Products] [Resources] [About]

Visit Home Toys to Learn about Home Automation
Web Design by HomeToys
©Enviromation 1999