Press Release
Ultra High Efficiency "LOOP" Chiller Plant Technology Now Available to Owners, Designers and Contractors
Marysville, Washington, July 12, 1999: The Hartman Company announced today that its most recent development, Hartman LOOP chiller plant technology, is now available to building owners and designers and contracting teams worldwide. A chiller plant incorporating LOOP technologies uses 20% to 45% less energy than the most efficient conventional chiller plant with the same basic equipment. The exact savings depends on the climate in which the plant is located, and the characteristics of the loads served by the plant.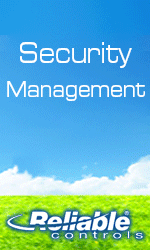 LOOP chiller plants employ the same equipment as conventional chiller plants, except that all chillers, pumps and tower fans employ variable speed control of their motors. For any application, a LOOP chiller plant configuration is nearly identical to conventional chiller plant configuration except the "primary/secondary" chilled water distribution typical of conventional plants is replaced with a single circuit for both generating and distributing chilled water. This single circuit configuration is called "primary/booster" pumping and eliminates inefficiencies due to mixing of supply and return chilled water. While similar to primary/secondary, primary/booster configurations are simpler and less costly to install, operate and maintain.
What most differentiates a LOOP chiller plant from a conventional plant is the method of controlling and sequencing chillers. Unlike conventional plants, LOOP chillers are not sequenced to minimize the number of chillers operating. With variable speed operation, the efficiency of each chiller compressor, pump, and fan increases as flow and load requirements fall. LOOP plants sequence equipment to operate at between 30% and 50% of capacity when the plant is operating at part load conditions. The operation of each chiller is coordinated with the other on-line chillers such that all of the chillers operate at precisely the same speed. The coordination of condenser pump and tower fan speed is similar, making LOOP plant operation simple and easy for operations staff to oversee.
Because LOOP plants incorporate the same basic equipment as conventional plants, the capital cost increase for implementing a LOOP configuration in place of a conventional plant is very small or nonexistent. The similarity with conventional plants also makes a LOOP upgrade from an existing plant a good choice as part of a program to eliminate obsolete refrigerants.
To support building owners, facility operators, design engineers and contractors that wish to improve the efficiency of their chiller plants under design or in operation, The Hartman Company provides low cost Engineering Agreements in which Hartman will supplement your design and construction team with the specific information and expertise required to implement a LOOP chiller plant successfully. LOOP Engineering Agreements provide equipment specifications, control sequences, engineering review and assistance, a site license for the LOOP technology, and ongoing support throughout the life of the LOOP plant. The cost of the Engineering Agreement depends on the size of the plant, and represents only a small fraction of a single year's energy savings the technology provides.
To learn more about the Hartman LOOP chiller plant technology, visit The Hartman Company website at www.hartmanco.com. Technical information and a savings calculator are available to sharpen your understanding of LOOP technologies and provide accurate estimates of the energy savings you can achieve in your climate by switching your planned or existing chiller plant to LOOP technology. The Hartman web site also provides a bulletin board for discussing Hartman LOOP and other emerging HVAC technologies, a mailing list so that you can keep up to date on the technologies under development at Hartman, and a simple and convenient e-mail contact form for prompt attention to your questions or comments.
---


[Click Banner To Learn More]
[Stay Informed - Subscribe to our Update Mailing List]
[Home Page] [Contact Us] [The Automator - Current Issue]
[News] [Systems] [Products] [Resources] [About]

Visit Home Toys to Learn about Home Automation
Web Design by HomeToys
©Enviromation 1999