NEWS RELEASE For Immediate Release
Editorial Contacts:
Erin Mosher, Silicon Energy (510) 749-6981 emosher@siliconenergy.com
John Chier, Fleishman-Hillard (619) 232-4906 chierj@fleishman.com
SILICON ENERGY™ RELEASES ENERSCAPE™ V1.3, A COMPREHENSIVE, WEB-BASED PLATFORM FOR ENTERPRISE ENERGY MANAGEMENT.
Applications suite puts energy managers in control of energy purchase alternatives and energy usage dynamics, while integrating with existing building control systems.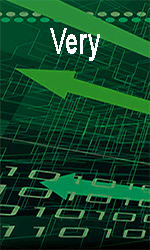 ALAMEDA, CA — June 30, 1999 — Extending its position as the leading provider of Enterprise Energy Management (EEM) solutions, Silicon Energy today announced delivery of Enerscape v1.3, an enterprise-class energy management backbone and application suite that provides real-time energy and facility monitoring and control capabilities via the World Wide Web.
Enerscape's powerful EEM application suite integrates all energy-related data throughout an enterprise, including data from existing building control systems, meters, and energy-related databases in any number of facilities, regardless of location. Combining Internet technologies with a scaleable, open architecture, Enerscape delivers advanced corporate resource-planning and cost-management capabilities, while improving the efficiency of maintenance and operations staff.
This latest release of Enerscape brings increased functionality to the suite and increased control and decision-making capabilities to Silicon Energy customers, adding enhanced data visualization and analysis capabilities, innovative event-notification techniques, and an expanded library of reports — all available over a Web browser. These features bring a new level of command and control to facilities and energy systems managers, who must cost-effectively manage energy budgets in an environment of variable purchasing costs, multiple suppliers, and complex energy usage patterns.
"Enerscape represents the new era of energy management tools," said John Woolard, president of Silicon Energy. "With all the uncertainty in the energy industry, energy managers and corporate executives are demanding sophisticated systems to understand and manage what is typically their largest uncontrolled cost. Enerscape gives our customers a comprehensive business application that quickly and easily delivers timely, relevant, role-based information and actionable solutions to people throughout an organization. "
Enerscape v1.3 is available now. For more information on Enerscape, contact Silicon Energy at (510) 749-9400 or visit Silicon Energy's website at www.siliconenergy.com.
Silicon Energy is the first software firm to deliver a comprehensive suite of Enterprise Energy Management (EEM) solutions. Developed in cooperation with energy managers, technology partners, and service providers, Silicon Energy's suite of energy analysis software is already being used to manage energy in more than 1,000 buildings nationwide to solve a wide variety of customer needs, including multi-vendor equipment integration, large-scale energy monitoring, and quality assurance/regulatory compliance reporting. Additional EEM applications are scheduled for delivery in the second half of 1999.
About Silicon Energy - Silicon Energy Corporation, the global leader in Enterprise Energy Management solutions, is a privately held technology company based in Alameda, California. Silicon Energy was founded to meet the changing needs of industrial and commercial energy users brought about by electric industry deregulation. In addition to developing enterprise-class software, Silicon Energy also offers value-added services designed to provide ongoing support to its installed base. Silicon Energy can be found on the World Wide Web at www.siliconenergy.com.
Silicon Energy and Enerscape are trademarks of Silicon Energy Corporation.
---


[Click Banner To Learn More]
[Stay Informed - Subscribe to our Update Mailing List]
[Home Page] [Contact Us] [The Automator - Current Issue]
[News] [Systems] [Products] [Resources] [About]

Visit Home Toys to Learn about Home Automation
Web Design by HomeToys
©Enviromation 1999