SRS Launches New Web-Based Solution, SiteNet™ Command Center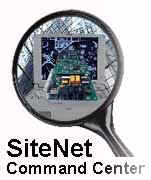 Company introduces a new, integrated approach for Facility and Energy Management
SRS (Strategic Resource Solutions Corp.) recently announced the launch of a new Internet-based system that helps clients improve facility control and reduce operating costs.
SiteNet™ Command Center, the latest web-based solution from SRS, enables clients to integrate multiple sites for centralized energy and facility management. Based on Internet and Intranet standards, SiteNet™ Command Center integrates multiple facility systems through a Single WindowSM for centralized navigation, monitoring and control of facility and energy information. Using a standard web browser, clients have real-time access to their facility solutions, ranging from building control systems to energy, maintenance and asset management systems. SiteNet™ Command Center is an integrated tool for monitoring and managing maintenance, operations and energy costs, as well as preparing for energy negotiations in a deregulated utility market. Web Site: www.srs.net E-mail: info@srs.net
---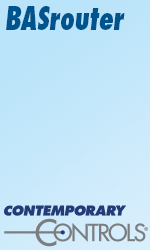 Introducing: NIST Traceable Pro Series Electronic Signal Data Loggers
Dickson is pleased to introduce the ES120 Pro Series Electronic Signal Data Logger to their current line of instrumentation.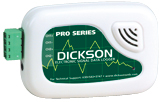 The ES120 is a multi purpose dual channel data logger that meets many recording requirements. This data logger accepts voltage or current input from a variety of electronic transmitters and can document temperature, humidity, flow, pressure, pH, conductivity, air quality and more.
The ES120 features a delayed start capability, data storage of 32,512 sample points, 5 year battery life, and fast download time. The ES120 is also compatible with our multipoint monitor, MP100, for remote monitoring of multiple instruments from one PC.
Email: dicksoncsr@dicksonweb.com URL http://www.dicksonweb.com
---

Teletrol Introduces eBuilding
Manchester, NH - Teletrol Systems Inc., a manufacturer of automation systems and controllers for HVAC systems, lighting control, integrated access control, and light industrial applications, will be introducing "eBuilding" at this year's ASHRAE show in Dallas, Texas.
---
Breakthrough CO2 Sensor Technology - Recalibrate Only Every Five Years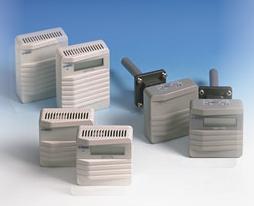 Introducing Vaisala's GMD/W20's Series
Vaisala the GMD/W20 Series of CO2 transmitters are so stable that they require calibration only every five years. They feature CARBOCAP®, a breakthrough self-compensation sensor technology that provides superior stability, accuracy and temperature dependence over a broader temperature range. There's no add-on software fix or external software compensation. Just excellent sensor stability – for five years!
Vaisala's new GMD20 and GMW20 series transmitters incorporate the new silicon CARBOCAP sensor that is not affected by dust, water vapor and most chemicals. Available with or without display, these duct and wall mount units can be used independently or can be incorporated into building energy management systems. They are easy to install and require almost no maintenance. The result is considerable savings in installation, operation, maintenance and calibration costs while ensuring the best possible control of air quality.
The GMD/W20 series transmitters measure carbon dioxide from 0…2000 ppm, though they can be calibrated for other ranges. Accuracy at +20°C (including nonlinearity and calibration uncertainty) is <±(20 ppm + 1.5% of reading.) Long-term stability is <±100 ppm/5years. Response time is < 60 seconds (10…90% response). In addition to the standard 0 …20 mA, 4…20 mA and 0…10 V outputs, there are also two options: a LonWorks® interface and a relay output.
Founded in 1981, Vaisala's United States operation manufactures and markets environmental measurements and systems to government and industry. It is a global market leader in professional equipment measuring humidity, CO2 and barometric pressure.
---


[Click Banner To Learn More]
[Stay Informed - Subscribe to our Update Mailing List]
[Home Page] [Contact Us] [The Automator - Current Issue]
[News] [Systems] [Products] [Resources] [About]

Visit Home Toys to Learn about Home Automation
Web Design by HomeToys
©Enviromation 1999