SMARTAMERICA DEVELOPMENT CORPORATION ANNOUNCES "SMART TEAM 100" PROGRAM FOR VOLUME DEALER-INSTALLERS OF THINKBOXXTM HOME AUTOMATION CONTROL SYSTEM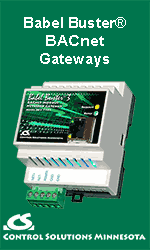 Scotts Valley, California, January 24 – SmartAMERICA Development Corporation has introduced a marketing program through which it will identify planned or potential "smart" communities – residential developments or existing neighborhoods in which coordinated security and home automation control networks can become part of the community environment – and supply the leads to selected dealer-installers who are strategically located throughout the country, it was announced today by Dennis A. Murray, president and CEO. Among the key benefits of the program are same-day delivery of "hot" leads, territorial exclusivity on large projects, and free web sites with links to the company's own site.
Based in Scotts Valley, SmartAMERICA markets the ThinkboxxTM home automation and appliance controller, a modular, multiplatform system for local or remote control of security, lighting, heating and cooling, irrigation, entertainment and other home technology systems. The company is an operating subsidiary of IHG Limited, a publicly held firm based in Fremantle, Australia, and developer of Residential Gateways and Home Automation Controllers for the world market.
Contact David Hurley, dhurley@smart-america.com Tel: 831 466 9999, www.smart-america.com.
---


[Click Banner To Learn More]
[Stay Informed - Subscribe to our Update Mailing List]
[Home Page] [Contact Us] [The Automator - Current Issue]
[News] [Systems] [Products] [Resources] [About]

Visit Home Toys to Learn about Home Automation
Web Design by HomeToys
©Enviromation 1999