For Immediate Release:

Teletrol

Booth #2230/2232
Manchester, NH - Teletrol is proud to introduce "eBuilding", a new generation of facility automation systems that follows and extends Teletrol's standards-oriented development and business philosophy to incorporate exciting new technologies.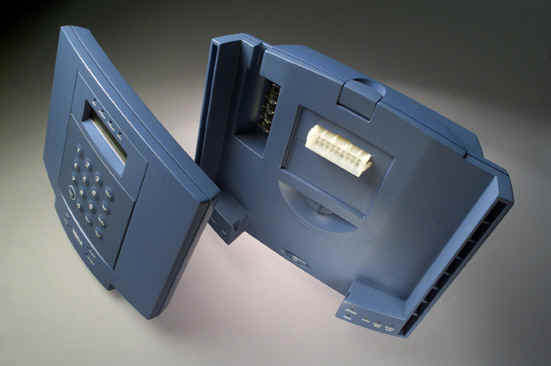 eBuilding Systems Level Controllers (SLC's) communicate via ASHRAE BACnet Class 3 compliant protocol between the units, and use BACnet MS/TP between SLC's and the new eBuilding TSC's and ValuTRAC modular I/O system. Through eBuilding SLC's (shown here), other manufacturers' BACnet compatible equipment and software have the ability to view points from the eBuilding system or even from legacy Teletrol INTEGRATOR controllers, as BACnet-defined points and objects. Likewise, eBuilding SLC's and user interface software can treat data and point information from other manufacturers' BACnet systems, just as if they were Teletrol variables and/or hard-wired Teletrol points.
eBuilding SLC's use Microsoft's CE operating system and PC-industry standard TCP/IP over 10/100mps Ethernet. Building owners and operators access eBuilding with software that they already have on their MAC, PC or WindowsCE PDA: NETSCAPE or Microsoft's Internet Explorer. It's not necessary to buy or learn a new, proprietary software package to monitor and communicate with their building automation systems. eBuilding SLC's present predefined or user-defined WEB Pages with schedules, alarms, and system data in tabular, graphic, or schematic drawing formats, via company-wide LAN's, WAN's, Intranets, or even the INTERNET.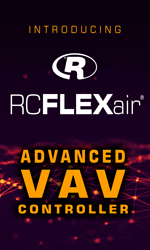 eBuilding SLC's are programmed using eDIFICE, an intuitive graphical programming environment. eDIFICE features a drag and drop, connect the blocks programming environment, including custom block creation, program simulation and debugging tools.
Like the Teletrol INTEGRATOR system, eBuilding provides the ability to interface with other non-BACnet micro-processor based controllers or systems, mapping data from these devices into the eBuilding system database, to be viewed and handled just as if they were points or variables in a Teletrol controller. In this manner, eBuilding continues and extends the possibility of preserving some or all of the building owner's existing building automation system investments, whether these are hardware, software, or logic sequences from Teletrol equipment or from other manufacturers' legacy systems, and even connections to other emerging technologies and protocols.
Teletrol Systems Inc., 286 Commercial St., Manchester, NH 03101 Tel: 603-645-6061, Fax: 603-666-3980, www.teletrol.com, email: teletrol@teletrol.com.
---


[Click Banner To Learn More]
[Stay Informed - Subscribe to our Update Mailing List]
[Home Page] [Contact Us] [The Automator - Current Issue]
[News] [Systems] [Products] [Resources] [About]

Visit Home Toys to Learn about Home Automation
Web Design by HomeToys
©Enviromation 1999