VISIT STAEFA'S BOOTH 2223 AT AHR EXPO 2000, FEBRUARY 7-9

Staefa is gearing up for the first International Air-Conditioning, Heating, Refrigerating Exposition (ASHRAE trade show) of the new century. We have a great deal of exciting news to share with you about our products and systems.
Staefa Control System offers single interface for building automation systems to third-party systems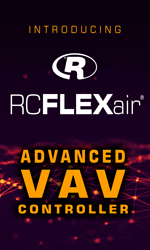 Buffalo Grove, IL - Now available from Staefa Control System is the EasyLink interface. The interface connects Staefa's MS1800 and MS2000 Building Management Systems to various third-party systems such as HVAC, fire systems, boiler control systems, lighting, computer room air conditioning and industrial.
"Integrating a building's systems allows building operators to develop facility-wide monitoring and control strategies while interacting through a single interface," says Staefa's Senior Marketing Manager, Kristin Mahoney. "As we continually develop additional drivers, our list of available EasyLink interfaces will expand."
Currently, EasyLink interfaces are available for YORK, Carrier, Trane, McQuay, Dunham-Bush, Frick, FES, Edwards (EST) Systems, Pyrotronics, Simplex, Honeywell, Cleaver-Brooks, Fireye, Triatek, GE TLC, Airflow, Liebert, Allen-Bradley, Modbus RTU, Square D, Opto 22 and Westinghouse IMPACC.
With the EasyLink interface, it is easy to read values and command data for various systems. EasyLink interface helps:
- Reduce upfront and upgrade costs by allowing operators to interface with one graphical workstation. Now monitor and control multiple systems from one front-end system.
- Increase productivity through centralized monitoring, alarming and control.
- Provide useful and relevant data. Once the data is collected, EasyLink displays the information in a useful format that is ideal for comparing current readings with historical data, or reviewing optimal values for operation evaluation.
Since 1962, Staefa Control System has been an international leader in the manufacturing, installation and service of building control and management systems. As part of the Siemens Building Technologies family, Staefa Control System utilizes the vast technical resources of this industrial leader. Authorized Staefa dealers throughout the U.S. and Canada provide the best in comfort control advancements, customer service and support.
Contact: Kristin Mahoney, kristin.mahoney@sbt.siemens.com
---


[Click Banner To Learn More]
[Stay Informed - Subscribe to our Update Mailing List]
[Home Page] [Contact Us] [The Automator - Current Issue]
[News] [Systems] [Products] [Resources] [About]

Visit Home Toys to Learn about Home Automation
Web Design by HomeToys
©Enviromation 1999