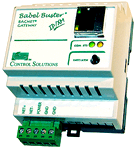 Control Solutions will be introducing the SNMP version of its Babel Buster IP/XM - Booth #3640
Control Solutions will be introducing the SNMP version of its Babel Buster IP/XM at the AHR Expo in Chicago. Control Solutions' Babel Buster® IP/XM is a low cost solution for connecting BACnet IP to Modbus TCP, Modbus RTU, and SNMP. This gateway includes both BACnet IP client and server, Modbus TCP client and server, and Modbus RTU master and slave. The SNMP version also includes SNMP client and server (agent). The Babel Buster IP/XM is especially useful when trying to integrate HVAC and backup power systems into the same monitoring application for data centers. Visit Control Solutions, Inc., Minnesota, at booth 3640 at AHR Expo 2009. Control Solutions will also be introducing its BACnet IP Web Server at AHR Expo 2009. Click here for Control Solutions' PDF - Show Summary 2009. Visit http://www.csimn.com for more information.
---

Spartan Peripheral Devices - Booth # 3946
January is a very exciting month for us and we cannot wait to get to the show. This year, we have seven important items to discuss and display. For more information visit www.spartan-pd.com or view the Spartan New Products PDF Flyer Further information is included in the Spartan interview. What is new for the upcoming AHR?
---

Reliable Controls SMART-Space Controller - Booth # 3600
The 2009 AHR Expo will be held this year in Chicago, January 26–28 at the McCormick Convention Center. At this year's AHR Expo, Reliable Controls® will be unveiling the SMART-Space Controller (http://www.reliablecontrols.com/SSC/), a fully programmable BACnet Application Specific Controller ideal for small applications that require complete controllability in a compact, economical package. A number of knowledgeable Reliable Controls personnel will be on hand at booth #3600 to answer your questions on this exciting new controller and demonstrate the benefits of our proven product line.
---


Switch Your Way to the New EISK16 Ethernet Switch - Booth # 3953
Contemporary Controls new Plug-and-Play EISK16-100T switch is the easy solution for increasing the functionality of your network. With 16 copper 10/100 Mbps ports, Contemporary Controls new Plug-and-Play EISK16-100T switch is the answer for increasing the functionality of your network. This compact switch only occupies 41 mm of DIN-rail space, making it perfect for areas with limited space. Housed in a metal enclosure, it provides reliable connectivity for industrial and building automation systems in a cost-effective manner, backed by a five-year warranty. The EISK16-100T expands the CTRLink® family of Ethernet 5- and 8-port switches. Just power it up, and this unit will auto-configure each port for data rates at 10 or 100 Mbps and cable requirements. These ports support half-duplex operation with backpressure flow control or full-duplex operation with PAUSE control. The EISK16-100T switch will be available in the industry in the first quarter of 2009. To learn more about the EISK family, see our data sheet at www.ctrlink.com/pdf/TD0404000D.pdf.
---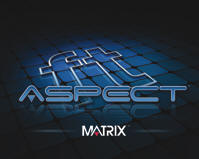 American Auto-Matrix introduces the AspectFT Web-enabled Network Area Controller Family. - Booth # 3449
With the AspectFT control engine you are not limited to just one solution. As the Facilitating Technology (FT), this software platform is based upon open-standards used within multiple industries. Designed to perform control sequences and building management routines from an array of device platforms, AspectFT can communicate utilizing drivers such as BACnet®, or through direct database integration. Through varying aspects of the software, users can scale their projects based on size as well as hardware, and still receive the level of sophistication and control they expect. Stop by the New Product Technology Theatre A at the 2009 AHR Expo on Monday, January 26th at 1pm or come by booth number 3449 to see how American Auto-Matrix is revolutionizing Building Automation. For more information on our newest revolution, visit www.whatsyouraspect.com.
---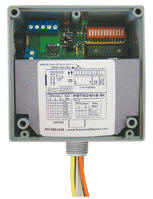 Functional Devices Introduces BacNet Relay - Booth # 3636
Functional Devices Inc. is adding a new open protocol field device to its varied line of control products. The RIBTW2401B-BC, Bacnet MS/TP relay, delivers one discrete output (20amp relay SPDT) and one discrete input for use with dry contact sensors such as current sensors. This input allows the sensor or other input device to be seen on the network. This network device can be used instead of a more expensive multi-output controller when a few more control points are needed and a large controller is too much for the job. These relays can also be used to pick up widely dispersed control points throughout a job site. The RIBTW2401B-BC has been prepackaged for convenience in a 4x4 NEMA 1 plastic enclosure. The enclosure has a 1/2inch NPT nipple for mounting through a knockout, or integral screw holes for surface mounting. Call Functional Devices Inc. at 800 888 5538 or visit our website at www.functionaldevices.com for more information.
---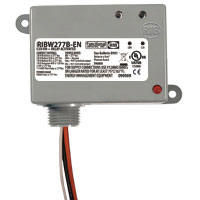 Functional Devices Introduces Enocean Wireless Devices Booth # 3636
The wireless relay receiver offers all the same advantages of our standard RIB® line without the expense and difficulty of traditional hardwiring. Bypassing the hardwiring of a control relay to a standard switch savers the installer time, effort, and money along with increasing the flexibility of switch and load configuration. Using Enocean's® "energy harvesting" technology, any 315 MHz Enocean® enabled transmitter* will activate RIB's® wireless relay receiver via an Enocean® receiver module inside the relay enclosure. RIB® offers two models powered by 120 Vac or 277 Vac. For more information visit
http://www.functionaldevices.com/chartWireless.html#Enclosed
---

The next generation in IAQ monitoring technologies will be showcased by KD Engineering - Booth # 1353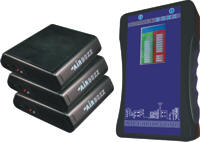 With public awareness of indoor air quality on the rise, monitoring air quality conditions in buildings has taken on increased importance in recent years. The KD Engineering BlackBoxx is a two function instrument meant to work in conjunction with the popular shAirBoxx IAQ monitors. Up to 16 individual shAirBoxxes throughout a building can now be connected simultaneously with one BlackBoxx. The BlackBoxx then uses ZigBee technology to collect data and store up to 225,000 data points. The BlackBoxx also has the ability to upload data directly to the internet. It can use a number of different technologies including WiFi, cellular modem, ethernet, and WiMax. Not all buildings have the same or any internet access, so KD Engineering has build in redundancies in the communication technology. For more information visit www.teamkd.com
---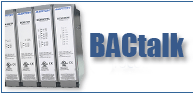 Alerton's BACtalk™ Control Module for the Web (BCM-WEB) is an Economical, Standalone Web Server for Small to Medium Sized Buildings - Booth # 3422
The BCM-WEB, a cost effective BACtalk™ control module (BCM) Web server automatically reads building automation system BACnet® data from Alerton's BACtalk system and translates the data to Web pages. The BCM-WEB is powered by the NiagaraAX platform and combines with other global controllers to form integrated third-party communications solutions. It is a powerful tool that is quick and easy to engineer using the same methodology Alerton is known for, and is an economic solution for running small to medium sized buildings. One of the most exciting features of the BCM-WEB for current Alerton IBEX™ customers is its ability to easily and economically Web-enable an existing IBEX system. Using an array of Alerton BCMs, users can access their IBEX system through the Web using BCM-WEB. With the ability to auto-archive using secured email, the BCM-WEB facilitates better data management and helps prevent data loss. For more information visit www.alerton.com
---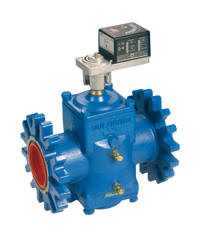 FlowCon Introduces Total Authority Valve™ At AHRExpo In Chicago In January - Booth # 3535
CHARLOTTE, NC – FlowCon Americas is introducing its Total Authority Valve™, a pressure-independent dynamic balancing valve for commercial HVAC systems, at the AHRExpo in Chicago in January. FlowCon will be in Booth 3535. Developed by the company's home office in Denmark, the Total Authority Valve™ was designed especially for multi-circuit HVAC systems that typically include multiple fan coils, radiators and heat pumps. It can also be used in limiting the flow to individual heat exchangers or domestic water tanks. FlowCon was founded in 1987 with headquarters in Denmark. It also has offices in Singapore and Dubai. The company is 100 percent focused on dynamic flow regulation and pressure independent temperature control. Details at http://international.flowcon.com (on the website the product is called by its European name, FlowCon SM).
---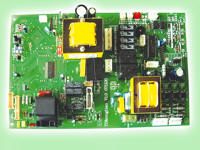 ShenZhen Allied Control System Company - Booth # 3555
New product: SSCB-01I
Type of Product: Controllers
New Features:
This control board combined water source heat pump and wall hung boiler system or solar system, according to customer's request, it automatically starts the cooling or heating system, the water source heat pump is used to provide cooling application and the wall hung boiler or solar system can provide heating application or hot water supply,
Cooling and heating function. Compressor startup safety, operate protection and average start function Fault diagnose automatically and protect function
Pump anti-stuck function.
Anti-frost function.
Can connect with any wireless thermostat and wire thermostat
Website: www.szacs.com for more information.
---

EnOcean Enabled Hotel Room Retro-fit Kit - Booth # 3650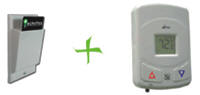 This EnOcean-enabled self-powered wireless kit provides hotel owners unobtrusive means of retrofitting rooms with controls that "de-energize" unoccupied rooms. When hotel quests are outside the room (typically 9+ hours/day), the system enforces that energy-hungry devices (air conditioners, lights, TVs, heaters, etc.) operate in "unoccupied" mode. The energy-saving system enables hotel owners to re-coup installation costs in less than one year (dependent upon variables such building location, power utility costs, etc.). The kit features a Self-powered Wireless Key Card Switch (the only of its kind) that is coupled with a Wireless Thermostat (line-powered). The self-powered and wireless attributes of the controls simplify installations – the installation is powered by ambient energy sources - existing wires and embedded energy harvesters. Installers do not need to rip into the walls and the hotel can stay open-for-business during installation. For more information, please visit http://echoflexsolutions.com/product/ptm265kca-key-card-activated-switch.
---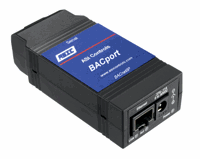 ASI Controls Showing New BACnet Interface at AHR Expo 2009 - Booth #3815
San Ramon, CA, November 11th, 2008 – ASI Controls will be showing the new BACport BACnet System Interface device in booth #3815 at the upcoming AHR Expo 2009 in Chicago, IL. The BACport adds new interoperability options to complement existing support for OPC and Modbus RTU Master, making it easier to incorporate ASI Controls into a building control system that is already using a BACnet front end. The BACport is backwards compatible with legacy ASI Controls networks and controllers. For non-BACnet applications, ASI WebLink software conveniently integrates monitoring and control of OPC-enabled DDC systems and web-enabled building interfaces into a single front end. For more information visit www.asicontrols.com
---

E+E Elektronik Compact, Multifunctional Dew Point Transmitter for Measurements down to -80°C Td - Booth # 3915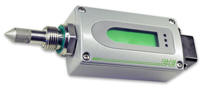 The new dew point transmitter Series EE371 from E+E Elektronik enables dew point temperature measurements in the range from -80 to +60°C (-112….140°F). The auto-calibration feature and the specifically for these applications designed dew point sensor element provide outstanding accuracy and very good long-term stability. Wettability, fast response time and high resistance against chemical pollutants are the main features of this sensor element HMC01, developed by E+E Elektronik in thin film technology. The rugged, compact metal housing of Series EE371 is rotatable over the full 360 degrees, allowing positioning for excellent readability of the optional dual-line display and easy accessibility of the robust industrial electrical connector - even in difficult mounting situations. Both analogue outputs are freely scalable and configurable. It is possible to have the transmitter equipped with switching outputs. Status indicators provide easy on-site diagnostics. Typical applications are monitoring of compressed air systems, refrigerant dryers, absorption dryers, plastics dryers and high-voltage circuit breakers. For more information visit www.epluse.com
---

Honeywell Analytics Introduces Gas Monitoring, IAQ Solutions to Building Automation Industry - Booth # 3823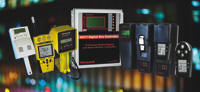 Honeywell Analytics will introduce new gas monitoring and Indoor Air Quality instrumentation at AHR Expo 2008. These new solutions offer advanced, rapid-response monitoring of refrigerant, toxic and flammable gases found throughout a commercial building site. The company offers low-cost refrigerant and flammable gas sensing instrumentation for engine rooms; NO2 and CO monitoring through the industry's first wireless gas monitoring system designed specifically for parking garages; and portable and fixed IAQ instrumentation for CO2/temperature/humidity monitoring. Solutions range from standalone devices to fully addressable systems, backed by an experienced service team. Honeywell Analytics solutions bring safety and comfort to a building environment, while reducing energy consumption. For more information, call 800-538-0363 www.honeywellanalytics.com
---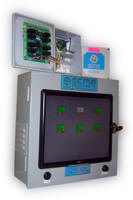 ACME CEL256 Wired/Wireless Gas Detection System for Underground Parking Garages and Enclosed Vehicular Facilities - Booth # 3952
Acme introduces a centralized gas detection system with LCD display to cover up to 256 points of wireless or wired gas detection sensors. Gases detected include CO, CO2, NO2, SO2 and Combustibles. Installers can now dramatically cut their gas detection system installation costs in parking, truck and bus garages using wireless detection technology. The CEL256 Control Panel provides signals to the BAS or takes direct control of the ventilation system to ensure safety in the space. For more information visit www.acmeprod.com
---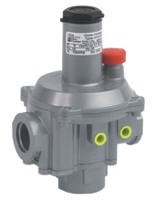 New Low-Pressure Gas Governors Are CSA Certified - Booth # 3868
A new line of CSA approved (spring loaded) regulators, designed for burner control installations and low-pressure gas distribution systems, has been introduced by Pietro Fiorentini of Norcross, Georgia. These new Governor Regulators are built to comply with the latest CSA standards for devices suitable for indoor and outdoor installations, and are certified to ANSI Z21.80a / CSA 6.22a-2005 Line Pressure Regulators. Due to their exclusive dual-diaphragm design, these governors can be installed in any configuration – right-side-up, sideways or upside-down – a major advantage in tight installations. Governors are available with or without filters, with slam shut, in vertical configuration, with integral flanges, and in other configurations. Pietro Fiorentini, headquartered in Milan, Italy, is now in the USA with offices in Norcross, Georgia and Houston, Texas. Pietro Fiorentini is a worldwide manufacturer of precise regulator products for numerous industries. For more information on the complete line of Pietro Fiorentini gas pressure regulators, visit www.fiousa.com
---

Hoffman Controls Corporation - Booth # 3836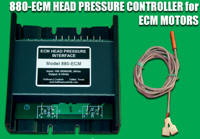 880 Series Low Ambient ECM/VFD Motor Interface
Head Pressure Control for applications requiring a pulse width modulated signal for regulating the RPM of Single (ECM) or Three Phase (VFD) Motors. The 880 Interface senses Condensing Temperature for all Refrigerant types, and provides a factory or field adjustable Span and Throttling Range, as well as defrost function for Head Pump applications, all from the same Interface. NEMA1 or 3R Rain tight configurations are available.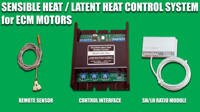 Motor Control for Controlling Sensible/Latent Heat Ratios
"First in the Industry" Motor Control Interface to regulate conditioned air flow to precisely meet space Sensible/Latent Heat Load Ratios Designed for Controlling ECM, PSC and Three Phase Induction Motors. Balances manufacturers equipment output to meet specific building SH/LH loads. Converts Constant Volume Air Distribution systems to Variable Air Volume systems. Maintains Temperature & Humidity Control simultaneously without re-heat.
For more information visit www.hoffmancontrols.com
---

Kavlico Pressure Sensors are Ideal for Next Generation Modulated Furnaces - Booth # 3846
Moorpark, CA – Kavlico, a global business unit of Custom Sensors & Technologies (CST), has developed two new, high accuracy, low-pressure sensors for pressure measurement applications in next generation modulated furnaces. The model P992 is ideally suited to measure airflow, while the P356 measures propane or natural gas flow. The rapid escalation of energy costs over the past several years has "fueled" a new urgency to improve the efficiency of residential and commercial heating systems. Kavlico's high precision pressure sensors provide furnace controls suppliers with a device that assists with combustion optimization parameters making the furnace efficiency jump from 65% to 95%. For more information visit www.kavlico.com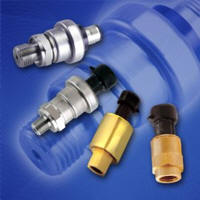 Kavlico Has a Full Line of Sensors for Refrigeration Pressure Applications - Booth # 3846
Moorpark, CA, ─ Kavlico, a global business unit of Custom Sensors & Technologies (CST), has a full line of pressure sensors specifically designed to address the needs of the refrigeration market. Name the application, and Kavlico can deliver the right pressure sensor to fit the broad spectrum of volume vs. cost target requirements. Whether the application calls for measuring chiller pressure, supermarket refrigeration, refrigerant suction and discharge, or hydronic system pressure and steam recovery, Kavlico sensors have been designed to perform. For more information visit www.kavlico.com
---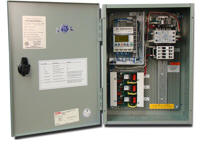 PLC-Multipoint Introduces the LCM-IE series control panel Booth #3642
The LCM-IE series control panel is a cost-effective and easily configurable stand-alone lighting control system with programming and accessories specifically optimized for interior and exterior applications. Capable of supporting 2, 3, 4 or 6 zones with photo, time clock, remote switching and timed override with sweep sequence programs for each zone. A maximum of 48 circuits can be accommodated in each base panel (4- or 6-zone) and up to 96 circuits in each expansion panel. For more information visit www.plcmultipoint.com
Panasonic Electric Works of America and PLC-Multipoint, Inc. have announced a contractual relationship whereby PLC-Multipoint will act as a United States distributor of Panasonic brand of lighting control equipment based upon the unique Full 2 Way communication Protocol. PLC-Multipoint will also use Panasonic components for their own product lines.Electricity for lighting is a major element in the total national energy picture. The integration of the two technologies will provide flexible solutions to the problems faced by today's energy consumers, and offer building owners innovative, noninvasive cost saving opportunities. In the next few months, more information will be released outlining methods to control lighting and its associated costs without effecting occupants' productivity. For more information, now, please visit www.plcmultipoint.com.
DAILY RFID introduces:

RFID Key Fob-01 This RFID key fob can be easily integrated into the RFID-base access control system. And with it, the door can be unlocked with a single click. It is ideal for RFID proximity access control application such as in offices, shared residences, shops.

To make RFID access control system perfect,this RFID key fob is produced with unique ID and its housing can be customized with silkscreen printing of company logo and serial number printing.

Please visit http://www.rfid-in-china.com/products_681_1.html for more information about RFID key fob for access control.

RFID Wristband for Healthcare With this silicone RFID Wristband,which is waterproof and heat-resistant, the RFID-base healthcare system can be perfectly deployed.It benefits the healthcare in a huge number of ways including error prevention of identifying wrong person by staff and make the record of patients' information a breeze. To reduce the cost of the RFID-base healthcare system, this RFID wristband can be reusable after high-temperature sterilization.In addition,the RFID wristband's EMS memory can be customized to make it large enough to be wiped and written more than 100k times. Please visit http://www.rfid-in-china.com/products_669_1.html for more infomation about RFID Wristband for healthcare.

Smallest HF RFID Reader with USB interface In addition to the small dimension, the reader features low power consumption. By inserting the RFID tag reader into PC and PDA via a USB interface,the integrated device can be used for many kinds of RFID applications just like Library Management, access control, time and attendance, industrial automation, process control, logistics, and supply chain management. This USB interface RFID tag reader is engineered to provide a read range up to 30mm to 70mm due to its rugged industry standard,specifically developed by DAILY RFID to be integrated to many rfid applications. Please visit http://www.rfid-in-china.com/products_700_1.html for more infomation about this USB interface RFID reader.
---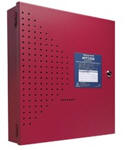 Honeywell Delivers New Fire Alarm Power
ULC-Listed Power Supplies Provide Flexible Fire Alarm Power

NORTHFORD, CT, USA — Honeywell Power Products introduces two new, cost-effective fire alarm power supplies recently listed by ULC (Underwriters' Laboratories of Canada). The HPF24S6C and HPF24S8C power supplies can operate as standalone units or connect to virtually any 12 or 24 volt fire alarm control panel. Whether utilized for NAC (Notification Appliance Circuit) expansion and synchronization or to power 24-volt fire alarm accessories, both HPF products provide an easy, economical source of auxiliary fire alarm power. For more information visit www.honeywellpower.com
---

New Tiny Embedded Graphics Processor Interfaces with OLEDS and LCDs
GOLDELOX-GFX implements a set of integrated high-level graphics and I/O functions controlled by "EVE" (Extensible Virtual Engine). Additional capabilities such as digital I/O ports, built-in 8/10 bit A/D, 16-bit free-running timer, complex sound generation, joystick support, 1-wire and SPI interface (e.g. for memory cards) means that this may be the only processor you need for your design. For more information visit http://www.saelig.com/pr/goldeloxgfx.htm
---

IQeye Alliance™ Series Dome with H.264 and Audio Now Shipping
First fully-integrated vandal-resistant megapixel dome camera line on the market
San Juan Capistrano, CA, and Lancaster, PA, December 16, 2008—IQinVision, market leader in high-performance megapixel network cameras, smart IP cameras, and network video recording systems, today announced that IQeye Alliance Series vandal dome camera models with H.264 video compression and two-way audio are now shipping. For more information www.iqeye.com
---

Automation Network Selection
With all the different industrial automation networks on the market today, determining which to use can be challenging. Automation Network Selection will help you better understand and select the "right" network for your application. Whether you're a novice industrial network user or someone who simply needs to brush up on the technology, this book will help you navigate the industrial automation network landscape.
Industry expert Dick Caro walks you through the various industrial networks (e.g., sensor, fieldbus, control, safety buses, etc.) and then gives you a perspective on the typical applications for industrial automation network technology. The emphasis is on the intended application for each network, rather than on the network protocol that is more typically discussed in most textbooks. Visit www.isa.org/books for more information.
---
---


[Click Banner To Learn More]
[Home Page] [The Automator] [About] [Subscribe ] [Contact Us]