---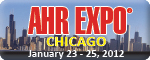 Contemporary Control Introduces the BASview, a simple, Web-Based Graphical Interface Intended for Small Buildings

The BASview is a stand-alone, embedded, web-based graphical interface for building automation and process automation systems. BACnet/IP compliant, client features include animated graphic screens, scheduling, historical trending, runtime accumulation and alarm monitoring. The BASview is ideal for small to medium buildings or processes that require a simple-to-use graphical interface with no licensing requirements.
More information about the BASview is available online at http://www.ccontrols.com/basview. The BASview will be on display at the AHR Expo January 23 - January 25 in Chicago, IL. Visit booth #3912 to learn more.
---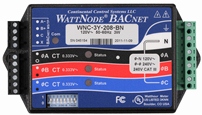 Continental Control Systems' Announces the NEW WattNode®BACnet® Energy and Power Meter
Continental Control Systems announces the release of the latest WattNode for BACnet MS/TP (RS-485). Supporting full self-discovery of the meter and all of its objects, the WattNode BACnet meter will offer more than 50 energy measurements including power, energy, voltage, current, and power factor. The BACnet meter will support #64 addresses, with selectable baud rates up to 76,800 including an auto-baud setting, all through self-selectable DIP switch settings. Designed to be the most compact and cost effective energy meter on the market, all WattNode meters provide line-powered single and three phase, wye or delta configurations up to 600 Vac and 6000 A. For more information on energy meters, associated current transformers and accessories, call 1-800-928-8663 or visit www.ccontrolsys.com.
---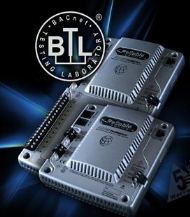 MACH-ProWeb™ Earns Multiple BTL Listings
Reliable Controls® is pleased to announce the MACH-ProWeb™ series has now earned multiple listings from the BACnet® Testing Laboratory (BTL). The new listings for the MACH-ProWeb™ are a notable achievement in recognizing the first BACnet® product to obtain both the B-BC and B-OWS listings for a single device that fits into the footprint of a typical building controller. Moreover, the Reliable Controls® MACH-ProWeb™ series is the first BTL listed product that has been tested to meet or exceed the latest BACnet® protocol revision - Revision 9.

For more information about this product visit www.reliablecontrols.com



---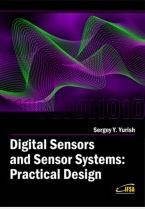 Digital Sensors and Sensor Systems: Practical Design
A new book 'Digital Sensors and Sensor Systems: Practical Design' has been just published by IFSA Publishing: Semiconductor and integrated sensor design are heavily driven by technology scaling. Rapid advances in microelectronics and nano-technologies have brought new challenges to the digital, smart, intelligent sensors and sensor systems design. Because such design approach based on the frequency (time)-to-digital conversion has not been adequately covered in the literature before, this unique book aims to fill a significant gap and presents new knowledge in this emerging area of modern sensors. This book is exclusively available for online purchase at http://www.sensorsportal.com/HTML/BOOKSTORE/Digital_Sensors.htm
---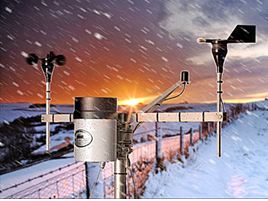 Onset Announces New Sensor for Wind Monitoring
Onset, the world's leading supplier of data loggers, today announced its new Wind Direction Smart Sensor, a research-grade plug-and-play sensor for measuring and logging wind direction data. The easy-to-use sensor, which works with the company's award-winning HOBO® Weather Stations, offers years of reliable performance in harsh outdoor environments. Customers will use the wind sensor in a broad range of applications, including agricultural research, crop management, wind resource assessment, building energy studies, meteorology, and environmental studies. For more informaiton visit http://www.onsetcomp.com


---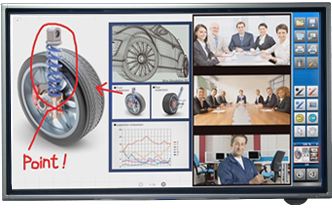 Sharp's new PN-L702B, a 70" class (69 ˝" diagonal) Interactive Whiteboard/LED-LCD Display.
This is not your ordinary whiteboard. Start with its spectacular size and brilliant high definition picture quality. Then consider features like its familiar, easy-to-use touch screen, Sharp Pen Software®, and multifunction capability — including video conferencing collaboration, and you've got a product that it sure to impress customers in just about any market. While the PN-L702B's amazing feature set outpaces many of its competitors, its price point does not. In fact, the Sharp PN-L702B comes in at about half the price of similar competitive products. For more information visit http://www.my-sharp.com/whiteboard/

---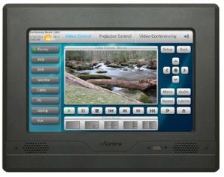 NXT-1330 & NXT-1330V In-Wall Touch Panels

Aurora Multimedia introduces the new hybrid NXT-1330 13.3" touch panel in-wall controller. The NXT-1330 is a revolutionary development that integrates a control system processor with multiple ports into a Web-based touch screen controller at a very affordable price. The NXT-1330V has a full scaler built in for previewing of HDMI, RGBHV, YPbPr, S-Video, and Composite sources and can handle resolutions up to 1080p. In addition, it has special effects like transulcent PIP and side by side preview. For more information visit http://www.auroramultimedia.com/?section=products&category=3
---
---


[Click Banner To Learn More]
[Home Page] [The Automator] [About] [Subscribe ] [Contact Us]