---
Crestron CAIPs Become Crestron Services Providers
Crestron Authorized Independent Programmers Rename Program to Reflect Additional Service Offerings, Growing Industry & Evolving Marketplace

Rockleigh, NJ, January 3, 2013 – As the industry and marketplace change at lightning speed, Crestron Authorized Independent Programmers (CAIPs) play a larger role in a project beyond programming. Crestron Authorized Independent Programmers (CAIPs) will now be known as Crestron Services Providers (CSPs) to convey the broader range of professional roles and services they offer customers, including design and engineering services, DigitalMedia™ commissioning, commercial lighting commissioning, project management, Fusion RV™ and Fusion EM™ deployment, and software development. The CSP now offers additional services that meet the needs of their customers and accommodates the ever-changing demands of the industry.

The CAIP program was established more than 10 years ago and consists of programming professionals with the highest level of expertise and familiarity with Crestron solutions. The program has been incredibly successful and now comprises of more than 200 firms around the globe. CAIPs are recognized by the InfoComm® Independent Programmers Council. The CAIP Advisory Board was established to provide a communication channel between Crestron and the CAIP community. The board collaborates with Crestron on behalf of the CAIP community to explore and develop market opportunities, solve technical and business challenges, and ensure that CAIPs are at the forefront of Crestron's technology solutions.

"It is time to adapt to the new realities of today's marketplace, both commercial and residential," said Steve Samson, Crestron Director of Business Development. "This will be an exciting year of evolution and change for our CSPs. We're repositioning the program to more accurately describe the CSP's true value and contribution to the industry."

In addition to the new title, CSPs will receive resource tools to drive growth even further for their firms. Online resources and educational tools will help CSPs expand their organizations through new business practices, formalized processes, and more collaboration with Crestron dealers and partners.

"In the ten years of the program, our members have matured beyond the simple title of 'programmer,'" says Jim Felderman, CSP Advisory Board Chair. "CSPs are developing truly creative and value-added solutions for the Crestron platform. The change in the identity of the program better reflects the identity of the CSPs. They've experienced tremendous growth by embracing the power, flexibility, and scalability of the Crestron brand."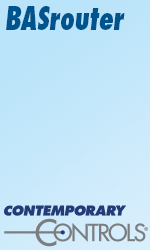 To learn more about the CSP Program, visit www.crestron.com/csp.

To get all the latest news, information and product updates subscribe to our blog, "Like" us on Facebook® and follow us on Twitter®.

About Crestron

For more than 40 years Crestron has been the world's leading manufacturer of advanced control and automation systems, innovating technology and reinventing the way people live and work. Providing integrated solutions to control audio, video, lighting, computer, IP and environmental systems, Crestron streamlines technology, improving the quality of life for people in corporate conference rooms, hotels, classrooms, auditoriums, and in their homes. Crestron's leadership stems from its dedicated people who are committed to providing the best products, programs and services in the industry. In addition to its World Headquarters in Rockleigh, New Jersey, Crestron has sales and support offices throughout the U.S., Canada, Europe, Asia, Latin America and Australia. Discover the world of Crestron by visiting www.crestron.com.



---


[Click Banner To Learn More]
[Home Page] [The Automator] [About] [Subscribe ] [Contact Us]