---
CABA Presentation at AHR Expo 2014

Chairman Jeff Hamilton, CABA IIBC Chairman, would like to announce several items that may be of interest to you or others in the industry:

1. CABA Presentation at AHR Expo 2014

CABA will be hosting a special workshop at AHR Expo January 21 - 23 in New York City. Frost & Sullivan analysts will be sharing research from the recent CABA Landmark Research Study "Life Cycle Costing of Intelligent Buildings".

Date: Wed, Jan. 22, 2014
Time: 4:00 pm – 5:30 pm
Room: 1E03
Organizer: Continental Automated Buildings Association (CABA)
Cost: FREE
Registration: http://www.caba.org/research/projects/life-cycle-costing.

Description: Overview: Life Cycle Costing and Intelligent Buildings 2013 Increasingly, end users in the intelligent buildings industry, such as architects, building owners, tenants, and builders are seeking ways to improve the cost efficiency of buildings and building-related systems and components. This landmark report offers organizations an exciting opportunity to collaborate and create one of the most timely research projects undertaken through the CABA Intelligent & Integrated Buildings Council. This goal of this research is to help educate end-users with strategies to improve their competitive edge. Hear from Frost & Sullivan Analysts that completed the research for the CABA Steering Cttee and receive a complimentary Report.

BONUS: If your organization would like to be video interviewed or share info for the CABA publications, contact CABA Communications Director Rawlson O'Neil King, CABA Research Director Greg Walker and CABA Business Development Manager George Grimes or myself. Please contact George Grimes@CABA.org or by calling 613.686.1814 x226 to prearrange a meeting or interview.

2. CABA Intelligent and Integrated Buildings Technologies: Market Size in North America 2014

CABA is pleased to announce that we are currently recruiting sponsors for the MSNA v2 research report that will be completed by BSRIA Research. Intelligent Buildings - Market Size for North America (MSNA v2) will be an update to the CABA Research Report entitled "Intelligent and Integrated Buildings Technologies: Market Size in North America 2010". For more information on MSNA v2 go to: http://docs.caba.org/documents/CABA_MSNAv2_Proposal_BSRIA.pdf

All sponsors of the MSNA v2 will receive a complete 2010 MSNA report. For more details on the 2010 version of this report please go here: http://www.caba.org/market-size-2010. Already committed to this great report are:

• Honeywell International
• Johnson Controls
• Overhead Door Corporation
• Siemens Industry, Inc.
• Schneider Electric
• United Technologies (Automated Logic/Carrier/etc.)

The cost to participate in this collaborative 'MSNA v2' report will only be $10K US per organization. If you are interested in sponsoring this important MSNA v2 study, please contact CABA Business Development Manager, George Grimes at 613.686.1814 x226 or by emailing Grimes@CABA.org. Based on the 26 sponsors of the 2010 study, demand for this report is anticipated to be high and sponsorship of this study will be capped at 15 sponsors (first come - first serve).

3. CABA Landmark Research Study 2014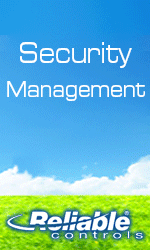 The CABA IIBC determines the topic for the next CABA Landmark Research Study. At the Nov. 19 CABA Forum and IIBC meeting these two topics were of the most interest to attendees. Since a number of IIBC members were not in attendance, we are now asking for your vote:

1.1 YES_____ NO______ - Cybersecurity and Intelligent Buildings

1.2 YES_____ NO______ - Intelligent Buildings and Big Data

Let CABA know if you would like more details on the selected topic.

4. CABA Intelligent Buildings & Digital Home Forum

The CABA Board is pleased to announce that the next CABA Forum and IIBC meeting will be held on April 2, 2014 in Washington D.C. This event will be collocated with the 2014 Building Energy Summit that CoR Advisors will host on April 1 at the Reagan Center.
There will be a joint reception for delegates of both events and more details on the BES can be found at: http://2014.buildingenergysummit.com/ . The CABA Board will be meeting on April 1 and details on the CABA Forum will be forthcoming shortly.

More details (members, minutes, terms of reference) on the CABA IIBC can be found at: http://www.caba.org/iibc. Please respond to the vote on the next CABA Landmark Research Project and we hope to have you or a colleague attend the CABA event at AHR Expo. Also forward this information to others in the industry that may have interest in some of the above information….thanks.

---


[Click Banner To Learn More]
[Home Page] [The Automator] [About] [Subscribe ] [Contact Us]