---

Belimo Now Offers HVAC Zone Solutions for Residential Applications

Belimo Residential offers:
Factory installed round damper assemblies from 4" to 20"
Standard, premium, in-duct or pressure bypass assemblies to meet your client's needs
Fast, easy, and error proof installation for pressure bypass control dampers
One button setup on pressure bypass damper assemblies for time saving installations
High quality products with trouble free operation for reliable performance
5-year limited warranty
For more information visit http://www.belimo.us
---
Contemporary Controls BAScontrol22

The BAScontrol22 will be announced at the upcoming AHR Expo. It is part of the BAScontrol Series — a line of BACnet unitary controllers compiling with the B-ASC device profile that support both BACnet/IP and Sedona Framework (SOX) protocols via an Ethernet connection. A resident web server allows controllers to be accessible via a common web browser. Controllers in the series support a common core of features and differ only by I/O count and network connections.

For more information visit http://www.ccontrols.com
---

Reliable Controls launches Internet Data Service (IDS)

Reliable Controls has launched a new Internet Data Service (IDS) for RC-Toolkit which enables users to configure MACH-Pro(Web)™ controllers to poll weather services over the internet and map retrieved values to BACnet objects. These objects can then be trended, employed in operational sequences, and displayed in graphics and energy dashboards.

Mapping weather conditions and forecasts into Internet-enabled controllers is extremely helpful when preheating or pre-cooling commercial buildings or when adjusting the amount of free cooling available to a facility. This modest yet significant service will provide yet another benefit to the 200 Reliable Controls Authorized Dealers and their customers who are saving energy in over 30 countries around the world.

For more information visit RC-Toolkit product page.
---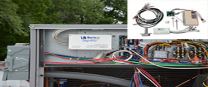 Bes-Tech Digi-RTUŽ HVAC Roof Top, Water/Air Source Heat Pump

The Digi-RTU is a control package designed for rooftop unit retrofits. The technology was developed for use on single zone packaged rooftop units with either gas/electric heat or air source heat pump configurations. Using load matching technology, the Digi-RTU can turn a constant volume constant capacity unit into a variable capacity system. Studies indicate that implementation of the Digi-RTU system can result in a 40% to 60% average reduction in energy consumption and 30% to 60% decline in demand.

For more information visit http://www.bes-tech.net/digi-rtu/

---
PowerScout 3037 High Performance Instruments for Energy Measurement

The PowerScout 3037 is an all-new revenue-grade power meter from DENT Instruments which replaces the PowerScout 3 Plus. PowerScout Meters monitor voltage, current, power, energy, and many other electrical parameters on single and three-phase systems. The PowerScout 3037 comes in four basic configurations, depending on whether a display or Ethernet port are desired. Instead of having one specific meter for a single job, the PowerScout 3037 can adapt to nearly any project requirement.
For more information visit http://www.dentinstruments.com/power-meters


---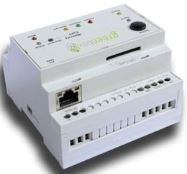 GreenBox 360 - Take the headache out of data logging

The GreenBox has been carefully created to meet the needs of the modern day system integrator that requires a high degree of flexibility and scalability for data acquisition & management. With point-&-click functionality, you can set up a robust data logging solution with ease. GreenBox 360 is specifically designed to remove the complexities of setting up a data acquisition system using the Modbus protocol. The point-&-click nature of the user-friendly interface means anyone can be a Modbus expert! Pre-loaded with a wide array of mainstream Modbus meter definitions, you can be set up and streaming data within the hour.

For more information visit http://www.greenologic.co.uk/


---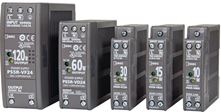 IDEC Releases New Line of High Efficiency Power Supplies

IDEC Corporation announces the PS5R-V line of DIN-rail power supplies, offering their customers high-efficiency in a compact form factor at competitive prices. These power supplies suit a wide range of needs in the industrial marketplace, and carry all of the required certifications necessary for use in these demanding applications. This next generation of the industry standard PS5R power supply family has updated features and specifications to meet current and future needs. The PS5R-V line of power supplies includes 10W, 15W, 30W, 60W and 120W versions, with additional versions coming soon. These power supplies have a very compact form factor with overall dimensions reduced by up to 25% from previous generations. The reduced form factors combine with DIN-rail mounting to free up valuable control panel space and reduce installation costs.
For more information visit http://powersupply.idec.com/

---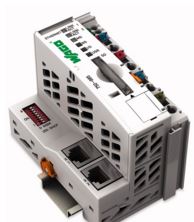 Programmable Fieldbus Controllers

The system's modularity is also reflected in its support of numerous fieldbus systems. Depending on the application, it is possible to choose between fieldbus controllers for different protocols. The wide variety of fieldbus controllers available for main fieldbus systems and industrial Ethernet standards allows a complete fieldbus I/O system to be created. This enables the system to easily accommodate individual customer requirements without major modifications. These factors minimize handling errors and ensure the long-term protection of system investments.
For more information visit http://www.wago.us/products/components-for-automation/modular-io-system-series-750-753/programmable-fieldbus-controller/overview/index.jsp


---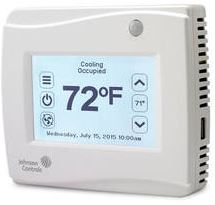 New TEC3000 Series Thermostat Controllers from Johnson Controls Reduce Installation Time and Offer Rapid-Speed Commissioning
Via USB stick, TEC3000 Series supports simultaneous loading of all configuration files and parameters as well as accelerated commissioning of multiple units. Support for both N2 and BACnet MS/TP protocols enable contractors to modernize systems without changing out hardware, and multiple configurations provide single-, multi-, and variable-speed fan control. Along with 4.2 in. backlit LED touchscreen and integral humidity sensor, features include energy conserving onboard occupancy sensor.

For more information visit http://www.jci.com

---

Niagara 4.1 is here

The next release of Niagara 4 is now available. Niagara 4.1 has been launched with several enhancements, including:
Support for our next-generation controller, the JACEŽ 8000
Windows-10 compatibility for Supervisor and Workbench
Tridium OEMs and distributors are preparing for this release. Look for an announcement soon from your Niagara partner.

For additional details, visit our website.

---
Last Month's New Products
---


[Click Banner To Learn More]
[Home Page] [The Automator] [About] [Subscribe ] [Contact Us]