ANDOVER CONTROLS INTRODUCES CONTINUUM™
Ethernet-based System Features Modular I/O and Windows 98/NT Front-end
For Immediate Release
Andover, Mass. — Andover Controls, manufacturer of the Infinity building control system, introduces a next generation product line to the building automation systems market. Andover Controls Continuum™ features over 15 different I/O modules, a high-powered CPU with flash memory, and a BACnet-compatible Windows 98/NT front-end workstation for controlling and monitoring your building's heating, ventilating, air conditioning, lighting, access, smoke control, manufacturing processes, and more. Continuum can tackle the demands of any size facility with its ability to communicate to up to 4 million nodes over an Ethernet LAN or WAN.
Because the Continuum network takes advantage of today's "open" protocols—TCP/IP, Internet, BACnet, LON™, plus over 60 custom interfaces to third-party devices and a single Microsoft® SQL Server version 7.0 database, users can centrally manage every subsystem in every facility anywhere in the world. Continuum is backward compatible to the company's current Infinity hardware and can be programmed to meet the exact requirements of any control application with Andover Controls' single programming language, Plain English.®
Modular Hardware Provides Easy Installation
Continuum sports a whole new look in controller hardware. Continuum's NetController CPU, power supply, and I/O are all individual modules; each enclosed in a compact, lightweight casing and designed for easy DIN rail mounted installation. No tools required! In addition, all I/O modules feature built-in signal conditioning on all inputs and outputs, which virtually eliminates the need to add interposing devices, relays, resistors, etc., and saves valuable field installation time and money.
An entire Continuum modular system can be mounted in an optional NEMA 1-style enclosure for added convenience and safety. In addition, a single I/O module or groups of I/O modules can be remotely located and powered from a local 24 VDC power supply. All hardware meets UL/CUL 916, FCC, and CE standards and conforms to strict IEC and CE electrical noise immunity and emissions standards.
Powerful Software Tools Simplify System Configuration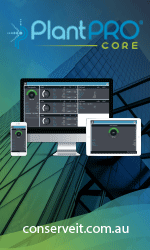 Continuum's Windows 98/NT front-end software features a flexible graphical menu system and dynamic color graphic screens, a familiar Windows-like interface, and a BACnet-compatible object-based management system. Continuum 's productivity tools make setting up your intelligent building system a snap—time-saving configuration templates; a built-in library of pre-animated controls to use in designing your own graphic control panels; and programming wizards to help you write, edit, and de-bug your programs quickly and eliminate typing. In-place OLE automation provides instant access to OLE applications such as Microsoft Word® or Excel®, Netscape Navigator®, and Visio®. You can customize Continuum's software with multimedia; for example, add an audio or video file that plays automatically on alarms or other defined events.
Advanced TCP/IP Capabilities Increase Networking Options
Because Continuum utilizes the industry-standard Ethernet TCP/IP protocol, users have powerful access to today's Internet/Intranet technology. Building operators can control and monitor facilities remotely over modems; generate real-time HTML reports and web pages to display equipment information; deliver alarms via e-mail; and share information between BACnet devices, Continuum, and Infinity controllers.
Andover Controls Corporation is the technological leader in integrated control systems for HVAC, security management, and process control applications. Founded in 1975, the company has over 40,000 systems installed in North and South America, Europe, Asia, and Australia. It is part of publicly held BICC plc, a British engineering conglomerate. To find out more about Andover Controls and their new product line, Continuum™, visit their web site at http://www.andovercontrols.com.
---

[Click Banner To Learn More]
[Stay Informed - Subscribe to our Update Mailing List]
[Home Page] [Contact Us] [The Automator - Current Issue]
[News] [Systems] [Products] [Resources] [About]

Visit Home Toys to Learn about Home Automation
Web Design by HTI Web Design Service
©Enviromation 1999