Alliance Reveals 'Agent' For Enterprise-Wide Connectivity Building Automation Solution
Sunnyvale, California. January 1, 1999 – Eutech Cybernetics, announced today a strategic alliance with Richards-Zeta Building Intelligence, a leading graphical software programming and controls designer for the HVAC industry.
Eutech Cybernetics, specializes in creating innovative solutions for intelligent buildings, facilities management and networked healthcare organizations. Backed by its expertise in developing technology in real-time process control systems, Eutech is known industry wide for innovative and comprehensive systems management software.
The alliance introduces a new, open, enterprise-wide connectivity software application for the building controls market.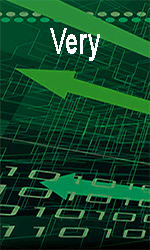 The new software application known as 'PHAgent' brings sophisticated monitoring functions to supervisory workstations and corporate desktops. For system integrators, this means reduced effort in integrating building systems. For end-users, it marks new found ease in monitoring building environments. PHAgent is a collaboration of Eutech's considerable management software capabilities and Richards-Zeta's existing graphical programming suite.
The software works by using applications such as Microsoft Outlook to communicate the results of enterprise wide monitoring. PHAgent sends e-mail and incorporates animated Microsoft 'Agents' to inform users of controls/system status & allows simple, graphically based changes to be made or repairs specified. Web interfaces and 'drag and drop' configuration allows PHAgent to be deployed throughout an enterprise wide network.
'This release fulfills an important systems integration requirement for updated and simplified monitoring and modification software', related Edmund B. Richards, Chief Executive Officer, Richards-Zeta Building Intelligence. Adds Richard's, 'Our alliance with Eutech is in direct response to today's demand for software that communicates more simply and takes a more prominent role in controls management'.
The software breakthrough marks a significant step into the divergent network control interoperability and management building automation arena. For up and coming companies such as Richards-Zeta and Eutech Cybernetics seeking prominent market positions, forming alliances represents effective tactical planning.
'This strategic alliance allows both companies to contribute core expertise and provide innovative products for the building controls market that are exceptionally flexible and powerful," said John Saliling, chief operating officer, Eutech Cybernetics.
'This timely partnership with Richards-Zeta brings about brand new ways of linking business processes to control systems that not only serves building automation, but also implies exciting applications uses beyond " Saliling continued.
'In a world and industry searching for cutting edge communications, new products, simplicity and interoperability this is a major breakthrough.' We offer better communications that effect more advanced control over building environments. This is a crucial capability to have in place for 21st century energy demands.' 'On top of it all, it's fun! said Erik Petersen, Director Marketing Communications, Richards-Zeta. The new application is market globally by Richards-Zeta Building Intelligence through their network of systems integrators.
For more information contact:
Luiza Lim
Eutech Cybernetics Inc
E-mail : luiza@ecyber.com
Tel : 408-7306823
Fax : 408-7306824
---


[Click Banner To Learn More]
[Stay Informed - Subscribe to our Update Mailing List]
[Home Page] [Contact Us] [The Automator - Current Issue]
[News] [Systems] [Products] [Resources] [About]

Visit Home Toys to Learn about Home Automation
Web Design by HTI Web Design Service
©Enviromation 1999