---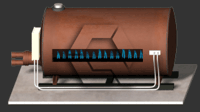 QA Graphics Releases BAS Image Module for Tridium Niagara AX Platform
QA Graphics has developed a BAS Image Module which Niagara AX users can rely on to build better graphics within their BAS software. The BAS Image Module provides users with both static and pre-built animated images. The new BAS Image Module is offered in conjunction with QA Graphics' commercial version of their 3D Symbol Library v3.0 for Niagara AX, to provide more appealing and realistic graphics than provided by default with the Niagara AX platform. The library and module function smoothly within Niagara AX, allowing the user to build their graphics, pull in the pre-built animations, and bind the points and animations. The module can be opened though Niagara AX's palette sidebar, similar to the existing graphics provided with Niagara AX, where the user can drag and drop the symbols onto their canvas, making the process of assembling high-end graphics simpler and faster. QA Graphics has also developed a resource that shows users how to build their own Image Module within Niagara AX to use with the 3D Symbol Library.
This free resource is available at: http://www.qagraphics.com/creating-image-module-in-niagara-ax.
---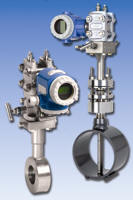 Endress+Hauser introduces Deltatop DP Flowmeter

Deltatop flowmeter fits lines from 1/2 to 24 inches.
Endress+Hauser announces the Deltatop differential pressure (DP) flowmeter for measuring gas, liquid and steam in 1/2 to 24-inch pipes.

Deltatop is a complete flow monitoring solution including an averaging pitot tube, and it offers customers the most accurate and reliable DP flow technology in the industry. Deltatop features precision-machined orifice plate primary devices complete with flanged unions, manifold and transmitter—designed specifically for applications in accordance with ASME B16.36. These primary elements are designed to safely and accurately measure flow on liquid, gas or steam. These flow solutions are available in class 300# to 2400# flanges. Proven accuracy of volumetric flow in the Deltatop is achieved through the development of a theoretical model of flow coefficients that have been proven through empirical test data and verified by independent laboratories. The averaging pitot tube provides unsurpassed accuracy and reliability. The bullet-shaped solid piece construction and the location of low-pressure ports makes this flow solution clog-free and precise with extremely impressive signal-to-noise ratio.
For more information visit www.us.endress.com
---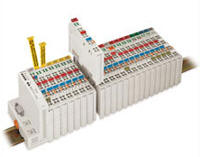 WAGO-I/O-SYSTEM
The WAGO-I/O-SYSTEM contains nearly 400 analog, digital and specialty modules, IPCs and additional platforms including the cabinet-free IP67 SPEEDWAY-I/O-SYSTEM. WAGO has also developed software suites — many free of charge — enabling the WAGO-I/O-SYSTEM to enhance other PLC systems and support highly specialized functions. These include the Solar Tracking Function Block, to control photovoltaic solar panel tracking, and WAGO Add-On Instructions for Allen-Bradley® RS-Logix™ 5000. This allows Allen-Bradley® users to easily implement control logic for additional functionality via WAGO-I/O-SYSTEM modules.
For additional information, visit www.wago.us

---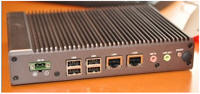 CAS BACnetEth Data Client - Data Logger and HTTP/XML Server

The versatile CAS BACnetEth Data Client, manufactured and distributed by Chipkin Automation Systems Inc., is a data logger and HTTP/XML Server which collects and logs data from BACnet Ethernet enabled devices. Automation Professionals can view the log and current data using the onboard web server.
Chipkin Automation Systems Inc. also manufactures and distributes several data clients such as Modbus TCP Data Client and Modbus RTU Data Client. For additional information visit www.chipkin.com.

---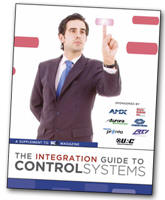 Digital Edition of the Integration Guide to Control Systems is Now Available
The Integration Guide to Control Systems is a special supplement to Systems Contractor News that provides integrators with advice, product news, and how-to tips about control systems.

To check out the digital edition of The Integration Guide to Control Systems, click here.

This issue includes:

Selling Clients on the Importance of Control Systems
Mobile Devices in Control Applications
Case Studies: College of St. Benedict; Smoky Hill Vineyard Church
Product Highlights
Produced by the editors of SYSTEMS CONTRACTOR NEWS.

---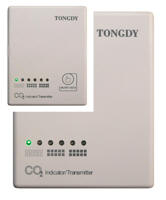 F2000TSM-CO2 Air Quality Transmitter and Controller
Intellisenc and Tongdy Control Technology introduce the F2000TSM-CO2 Series Air Quality Transmitter and Controller. This unit has six easy to read LEDs indicating gas level. They sense CO2, CO, O3, VOC, humidity and temperature. Linear analog (0/10V or 4-20 mA) and On/Off control outputs are available. LED and control set points are standard or factory set to customer's specifications. Set points are field adjustable with RS-485 communications and a touch button controls operation of the on/off output. 24VDC/VAC powered. The CO2 version is accurate and features a self calibrating 0-2000ppm range NDIR CO2 sensor.
For more information visit www.intellisenc.com
---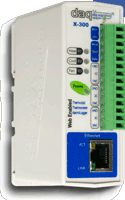 Control By Web - Web Enabled Thermostat, Alarm/Logger Thermometer
The X-300™ is two very different products in one package. First, the X-300™ is a powerful web-based temperature logging instrument that allows you to monitor and control temperatures via an IP network. Up to 8 temperature sensors can be connected at a time, and temperatures can be viewed in real-time using a web browser. In addition, the X-300™ has many advanced features including email alerts, relay control, a BASIC interpreter, and much more.

Second, the X-300™ is a 7-day programmable web-enabled thermostat. Users can adjust and set temperatures for heating and cooling systems and view current indoor and outdoor temperatures from any web browser. As a web-enabled thermostat, it provides an attractive control web page that works great on desktop computers as well as advanced telephones such as the iPhone® mobile digital device.
For more information visit http://www.controlbyweb.com/x300/


---
---

[Click Banner To Learn More]
[Home Page] [The Automator] [About] [Subscribe ] [Contact Us]