---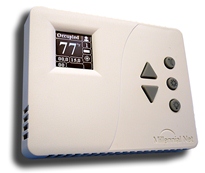 MillennialNet Introduces Wi-Stat IIIp-S
Wi-Stat IIIp-S is the first 100% programmable digital pneumatic thermostat on the market which allows occupancy scheduling without an energy management solution. It is designed for easy retrofit to existing 2 pipe pneumatic HVAC infrastructures without disruptive and expensive rewiring. Wi-Stat IIIp-S replaces existing manual thermostats and provides the ability to program Weekday/Weekend occupancy schedules. Users will also be able to control the Set Point and Set Back temperatures and configure all pneumatic settings such as action direction, set point and set back pressure values, and gain and throttling range. In addition to Wi-Stat IIIp-S standalone control capabilities, it can easily be converted to Millennial Net's wireless MeshScape DDC device which utilizes the IEEE 802.15.4 standard and 2.4 GHz radio band. Wi-Stat IIIp-S is equipped with the wireless radio module. Therefore, once a certain number of stand-alone thermostats are installed a wireless network can be activated by pushing few buttons on the thermostat.
For more information visit http://www.millennialnet.com

---
Chipkin Automation Systems Inc. has recently developed its new software named CAS BACnet Object Monitor to the automation world.

It is a Windows-based software for the automation engineers to test and monitor the connections to BACnet IP devices easily. CAS BACnet Object Monitor is simple to use. A user can configure BACnet data points either manually through a configuration screen or by importing a configuration file. The user can then view connection and status details of the configure points on the status screen. Some requirements are needed for the application to run successfully.
• The computer that the application is installed on must be on the same subnet as the BACnet IP device to be monitored or tested.
• The BACnet IP device being monitored or tested must have objects of types: analog input/output/value, binary input/output/value, or multi-state input/output/value.
The Trial Version limits the user to monitor a maximum of 3 BACnet objects.
More information can be found on http://www.chipkin.com/cas-bacnet-object-monitor

---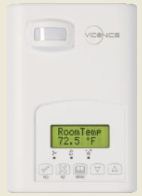 VT7600E Indoor Air Quality Controller from Viconics
With the addition of your preferred CO2 transmitter, the VT7600E is a cost-effective pre-programmed solution that is capable of controlling an RTU economizer for free cooling and IAQ demand-based ventilation strategy while providing a fresh air measurement input right out of the box. Primarily designed for use in small to midsized commercial building applications such as office buildings or schools, the Viconics IAQ Controller can be installed in any other building type currently using a standard packaged rooftop or heat pump unit with a requirement for fresh air control and CO2.
For more information visit http://www.viconics.com

---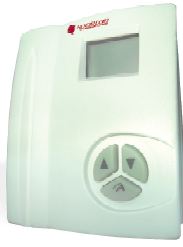 TE110 On / Off LCD Electronic Thermostat 24Vac from Spartan

Two position On/Off electronic room thermostat with digital display and digital key set point. Suitable for controlling heating or cooling valves, fans or other two position devices to maintain an accurate room temperature. Selectable Celsius or Fahrenheit scale by jumper J1. External heating/cooling changeover thermostat or wire jumper can be connected to terminals 4 and 5 to select heating or cooling mode. Economy mode can be implemented by grounding terminal 6 or connecting a contact across terminal 6 and 7. The hand icon will be displayed. Pressing the hand button for 3 seconds will override to a regular mode for a 2 hour period. Optional external 10K NTC type 3 temperature sensor can be connected to terminal 8 and 9 and selected by jumper J2. Full or limited set point adjustment can be set with jumper J3. If using the thermostats for DX cooling an extended delay can be selected with jumper J4.
For more information visit http://www.spartan-pd.com/
---
Reliable Controls End-Of-Line Terminator

Reliable Controls® is pleased to announce a new product called the "End Of Line Terminator". Many third-party BACnet® integrations require a connection to Reliable Controls® MS/TP devices, and it has become increasingly evident that many of these third-party devices do not come with built-in end-of-line terminators. As a result, these third-party devices sometimes function as the physical end; but have no means to terminate.

After listening to its Authorized Dealer network, Reliable Controls® has created a solution to this growing problem. The Reliable Controls® End- Of-Line (EOL) Terminator provides the ability to properly terminate EIA-485 twisted pair networks. The EOL has 24VAC input power and is a biased terminator similar to those found on all of Reliable Controls® controllers. The device has a red power LED to indicate the device is powered correctly and comes with convenient mounting screws and removable 5mm rising cage terminal blocks.

Visit www.ReliableControls.com for more information.


---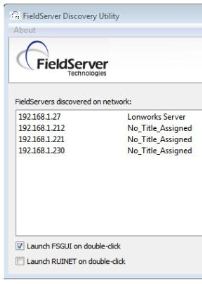 FieldServer Toolbox User Interface

FieldServer Technologies has introduced the latest update to the user interface utility called FieldServer Toolbox. This updated utility is now shipping with every FieldServer Gateway and enables users to easily:
1.Search the network for any connected FieldServers
2.Select the FieldServer and launch either the current user-friendly browser-based interface or the basic RUInet interface to help set-up, install and diagnose the FieldServer. The web browser interface makes it easy to check the status and diagnose your FieldServer including such information as network settings, node information, map descriptors, and transfer of files. And, the web browser interface can be set up with your own logo and background if desired.

For more information visit http://www.fieldserver.com
---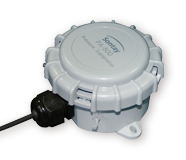 PA-500 – Low Cost Multi-Range Air DP Sensor from Sontay

Our new PA-500 Air DP Sensor offers affordable measurement of differential pressure of air and other neutral gases. Its user selectable parameters give complete flexibility to the installer as the power supply and pressure ranges are all determined by the placement of a dip switch. The low cost of this product opens up the use of Air DP sensors into filter monitoring applications. Traditionally an Air DP switch would be used to give indication of a blocked filter on breakdown. The PA-500 offers constant monitoring of the filter so that breakdowns can be prevented.

For more information visit http://www.sontay.com
---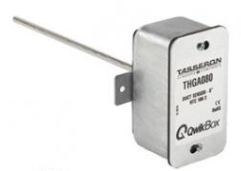 New from Tasseron the Qwik Series line of HVAC temperature sensors

Featuring a Patent Pending Qwik Connect system which eliminates wire nuts, the Qwik Series HVAC temperature sensors makes installations easier, faster and more reliable, saving your contractor time and money! The Duct Temperature Sensors come in three styles. The Qwik Box, in a galvanized enclosure, IP40 & also available in IP54, the Qwik Mini, in a plastic enclosure, IP54 and the Qwik Flange, which is also available with a VAV plenum rated cable option, in 6' 9' or 12' lengths. The Qwik Series offering also includes an Immersion Sensor, Outdoor Sensor, and a Strap mounted Pipe Sensor.

For more information visit http://www.tasseronusa.com


---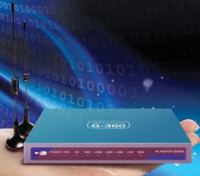 Pacific Controls launches Router Integrated Controller G-360

Pacific Controls, a leading global provider of ICT enabled managed services and converged engineering solutions for buildings and infrastructure projects, launched the next generation Router Integrated Controller G-360, as an embedded gateway for Managed Services. The revolutionary product, launched at the Tridium Niagara Summit 2012 in Las Vegas, is designed for system integrators and OEMs to realize the potential of Cloud enabled managed services for their products and services spectrum enhancement at an extremely competitive price.
For more information visit http://www.pacificcontrols.net

---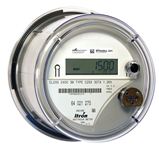 Cooper Power Systems and Itron Announce Availability of CENTRON® II Meter with Integrated RF Mesh Communications

This combined offering increases metering platform options and provides greater flexibility for utilities implementing large-scale metering systems. Cooper Power Systems and Itron recently announced the availability of Power Line Carrier (PLC) support, within the CENTRON II meter, for the Cooper Power Systems PLC AMI offering. Building on that partnership, Cooper Power Systems and Itron have now added Cooper Power Systems RF technology to the CENTRON II meter platform.

For more information, please visit www.cooperpower.com.
---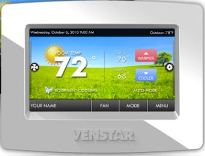 Venstar ColorTouch Residential Thermostat With Wi-Fi Key Lets Users Control Home Thermostats From Their Mobile Devices Via Skyport Cloud Services

Venstar®, a leading thermostat and energy management systems supplier, announced its newest accessory, the Skyport™ Wi-Fi Key for the ColorTouch® residential thermostat. The Skyport Wi-Fi Key connects to Venstar's Skyport Cloud Services, which, when used with Venstar's new mobile application, allows users to remotely monitor and control their home thermostats. Compatible with Apple iPhone®, iTouch®, iPad®, Blackberry, Android, Mac and PC devices, the ColorTouch residential thermostat with Skyport Wi-Fi Key is priced under $300 (estimated consumer cost). Using the ColorTouch mobile application on their smartphones or tablet computers over Wi-Fi, 3G or 4G, or over the Internet, users can control their energy usage and reduce energy costs from any location, at any time. The ColorTouch thermostat with the Skyport Wi-Fi Key and the mobile application connect remotely using Venstar's secure Skyport Cloud Services.

For more information visit http://www.venstar.com/


---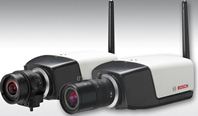 Bosch launches wireless cameras for Advantage Line
Wireless IP cameras are complete surveillance systems

FAIRPORT, N.Y. – Bosch Security Systems, Inc. has introduced the latest additions to its Advantage Line: the Bosch NBC-265-W 720p wireless IP camera and the Bosch NBC-255-W wireless IP camera. Both new cameras provide a ready-to-use, all-in-one network video surveillance system inside a compact enclosure, and come complete with a lens, SD card for on-board storage and free viewing software for up to 16 channels. These cost-effective cameras are an ideal solution for small offices and retail businesses because they cover a broad range of applications. And with wireless communication the time and cost of installation is reduced since there is no need to run cable for video or data.
For more information visit http://www2.boschsecurity.us/advantage/.


---
Lucernic Technology Introduces

Smile Helpmate - A comprehensive home automation system
Smile Housekeeper - PLC solution

Our solution builds the connection between users and environment, and suitable for resident or commercial construction. Users can manage their environment more easily, and enjoy safe and convenient life. Compared with general home automation system, our system features stability of communications, automation control, and embedded system. Additionally, we focus on Wi-Fi control for home automation system. There is Web interface embedded in our Smart Home Gateway, allowing users to program the systems themselves by any Web browser. Also, through any Web-enabled handheld device, user is able to control their electronic appliances, even manage the environment. When it comes to integration, we are able to adjust our products to fit in clients' existing system. Besides, we can do OEM/ODM of clients' ideal products/system.
For more information visit http://www.lucernic.com
---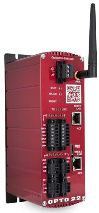 Opto 22 OptoEMU Sensor DR
Opto 22's OptoEMU Sensor DR monitors energy usage at commercial and industrial facilities such as factories, warehouses, retail stores, and office buildings. Connected to utility meters, plant equipment, and facility systems, the compact OptoEMU Sensor DR gathers real-time energy consumption and demand data. It then delivers that data to enterprise business and control systems as well as to Web-based energy management applications such as Pulse Energy and eSight Energy for monitoring and analysis. In addition, the OptoEMU Sensor DR helps businesses take advantage of lucrative demand-response (DR) programs from their local utilities by signaling electrical equipment to shed load upon request.
For more information, visit www.opto22.com

---
Pammvi Group Of Companies Lights With Sensors for Indoor and Outdoor Applications
MOTION SENSORS / OCCUPANCY SENSORS / WIRELESS SENSORS / BMS SENSORS FOR INDOOR & OUTDOOR APPLICATIONS
For more information visit:

Website - www.pir-motion-sensor.com
Sensor Website - www.occupancysensor-motionsensorlights.com


---
---


[Click Banner To Learn More]
[Home Page] [The Automator] [About] [Subscribe ] [Contact Us]