---
BR2-A BACnet/IP to TRANE BCUs (BACnet/ARCNET)

Cimetrics is excited to announce our same reliable ARCNET router in a modern updated hardware.The BR2 router provides routing between BACnet networks such as BACnet/IP, BACnet ARCNET, BACnet Ethernet, and virtual or tunneled BACnet networks. This allows integrators to mix and match BACnet network datalink technologies within a single BACnet Internetwork. The BR2 router has two communications ports in all cases. One is always a 10/100 Ethernet port and the other is a RG62 Coaxial cable or RS485 twisted pair.
For more information visit http://www.cimetrics.com

---
Continental Control Systems Featured Product Highlights at EMC West 2013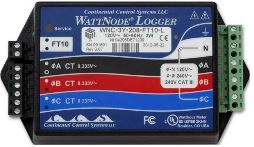 Continental Control Systems will be showcasing its recently announced line of revenue-grade electric power meters, the WattNode® Revenue. These meters are designed for use in applications requiring revenue-grade accuracy for billing, cost allocation, and tenant submetering. The WattNode Revenue meters meet the accuracy requirements of ANSI C12.1 and support Modbus®, BACnet®, or LonTalk® communications protocol or a pulse output.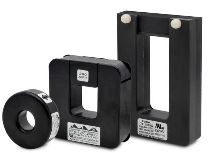 CTL Series Revenue-Grade, Split-Core Current Transformers
Available now, is the company's line of revenue-grade, split-core current transformers (CTs). The CTL line of CTs provide IEEE C57.13 Class 0.6 revenue-grade accuracies together with a UL listing for energy management equipment in accordance with UL 916 and CSA C22.2 No. 610010-1. The result is current transformers for use on loads to 400 Amps that combine the ease of installation of an opening current transformer with the accuracy normally associated with solid-core current transformers.

For more information visit http://www.ccontrolsys.com

---
Belimo Flanged CCV With 6 Inch Body Is Now Offered Without Characterizing Disc

Effective April 25th, 2013, the 6" Flanged CCV [DN150] B6600S-400 valve assemblies will no longer include a characterizing disc. This valve is the only one in the Flanged CCV series affected. The 6 inch Belimo Energy Valve™ and ePIV are assembled without this disc.
PICCV Valve & Actuator Combinations

New KRB and LRB24-SA actuators are now available on PICCV full flow ½"-1" [DN 15 - DN 25] models and the TFRX24 MFT offering is expanded to all ¾" [DN 20] PICCV models. The PICCV expanding product offering with new KR24-3 and LRB24-SA actuators offers increased cost competitiveness and functionality. Expanding the TFRX24-MFT to the ¾" size offers a lower cost option.

For more information visit http://www.belimo.us


---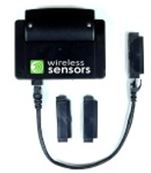 Wireless Sensors, LLC announces Plug-In Differential Pressure module

Our new OW-DP-001 sensor module conforms to our OneWire daisy chain protocol and can be simply snapped into our SensiNet nodes anywhere in your facility, just like our temperature sensors. Combine a pressure picture with the highly granular temperature measurements we can provide, and you can immediately begin to improve the energy performance of your data center.
For more information visit http://www.wirelesssensors.com

---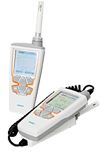 New Portable Humidity & Temperature Meter
The HM40 is the latest version of Vaisala hand-held humidity-temperature instrument. It's designed to replace the older portable instruments, HM34 and HMI41 which will be discontinued in the not-so-distant future. The HM40 has some exciting new features:
• Graphing display
• Multiple calculated parameters; wet bulb, humidity ratio, dew point, enthalpy and other
• Multilingual interface (10 languages)

For more information visit http://www.vaisala.com
---
Wulian Smart Home Solutions

Nanjing IOT Sensor Technology Co.,Ltd is the global leading supplier for IOT devices products and solutions. As ZigBee participant. We are the only one company in China who is able to provide whole sets of ZigBee smart home products and solution as below.
• Home Automation
• Home Security
• Smart Lighting
• Energy Saving
• long-distance irrigation
• etc
For more information visit http://www.wulian.cc

---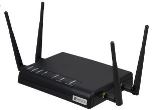 Systech Launches adds a new member to the SysLink family of M2M Modular Gateways

The SL-2000 is a modular networking platform that allows custom configuration that best meets the needs of the target application. At its core the SL-2000 is a fully functioning router with two Ethernet ports, two USB (UF or UH), a PCIe slot for GSM, HSPA, HSPA+ CDMA, EVDO or LTE cellular networks or Wifi connectivity. An option card slot offers the ability to communicate using POTS, Serial, Bluetooth, ZigBee, Z-Wave or GPIO.

For more information visit http://www.systech.com

---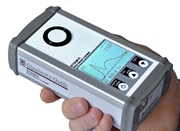 Bi-Tec Light-Color-Spectral Meter

Gigahertz-Optik's new BTS256-E Light Meter provides all necessary illuminance, color and spectral data to fully qualify solid state lighting and any other type light source. Now lighting designers, engineers, manufacturers and maintenance workers have a cost-effective way to accurately characterize any type light source on site on the fly. The key component of the BTS256-E is its Bi-Technology sensor that includes both a precision photometric photodiode and diode array spectrometer. Any spectral mismatch error of the photopic sensor is compensated on-line using the diode array's measured spectral data. This reduces measurement uncertainty when evaluating any type of light source. A built-in electro-optical shutter for dark-signal pixel offset compensation increases the highly linear dynamic range of the C-MOS diode array detector.
For more information visit http://www.led-measurement.com/BTS256E-LED-Luxmeter/
---
Game changer for Digital Signage connectivity

Monitors AnyWhere lets you control digital signage on up to 20 different content channels – anywhere in your building – and you control everything from a single PC. Our solution can also include a Content Management System which will allow you to design beautiful layouts and update it from anywhere with an Internet connection.

For more information visit http://www.monitorsanywhere.com/
---
---


[Click Banner To Learn More]
[Home Page] [The Automator] [About] [Subscribe ] [Contact Us]