---
Updated April 1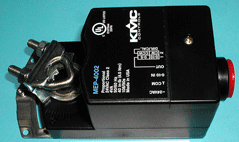 KMC Controls - New 40 inch-pound Electric Actuator
KMC Controls announced the introduction of a compact new member of its actuator line. Specifically designed for small damper and valves, the 40 in-lb MEP-4000 series sports new and improved features and is available in five models to satisfy a variety of job requirements. The new actuators are small at 2.6 inches wide by 5.3 inches long and weighing in at just over 1 pound. The new actuators are available for shipment beginning in May.
Further information on the MEP-4000 series will soon be available on the KMC web site www.kmccontrols.com. The products will be available through KMC distribution partners beginning in May.
---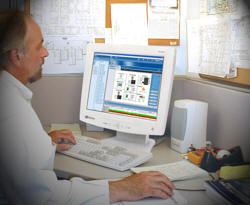 Tour Andover Controls Introduces Continuum® CyberStation and web.Client Revision 1.7
BOSTON – Tour Andover Controls, a world leader in building automation, security systems and energy solutions, introduces Continuum® CyberStation and web.Client revision 1.7, the latest update of the company's integrated energy management and card access/security solution. The newest CyberStation release contains additional features and enhancements for creating reports, integrating video and creating schedules and long term data logging, combined with easier site navigation with web.Client 1.7. The revised software introduces graphical reports to the Continuum system, letting users translate site data into bar or pie charts, line graphs, text or XML reports for better access to view and analyze existing data. Users can distribute the information in one step with convenient scheduling and emailing features. The flexibility of multiple outputs, including XML, eases integration to external data analysis software.
For more information visit Tour Andover Controls at www.tac.com
---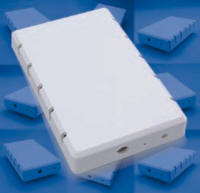 Digital Control Systems Introduces the Affordable "AirSense™ M307" CO2 Monitor
The AirSense™ M307 carbon dioxide sensor sets a new standard of affordability and user-friendly installation. A unique metal-chromated CO2 sensor housing allows it to perform flawlessly even in the most demanding HVAC environment. The M307's design is specifically geared to the cost-conscious HVAC contractor's needs. Technicians in the field can easily calibrate the AirSense™ M307. The AirSense™ can be installed on a standard electrical junction box for new construction projects or directly wall mounted. The product is installed with just two screws, and none of the sensitive electronics are exposed during installation eliminating accidental damage of electrical components.
For more information, please visit Digital Control Systems, Inc. www.dcs-inc.net
---
Phoenix Controls Corporation - Detection Stronger in New Zone Presence Sensor

ACTON, MA — Phoenix Controls Corporation has released a Zone Presence Sensor (ZPS) with a new design. The new ZPS200 series is smaller than the original ZPS100 and has stronger detection capabilities because of its optical image comparison technology. Motion sensitivity, lighting and brightness can be adjusted easily in the commissioning software. Other features include adjustable settings for the detection zone and setback time delay, power through DC or AC voltage, mounting in a range of heights (from six to 12 feet) and backward compatibility with the original ZPS series. A ZPS detects movement in front of a fume hood. When someone is present inside the ZPS' detection zone, the unit sends a signal to the fume hood system, which responds by increasing the airflow to the fume hood. Airflow decreases when no one is inside the detection area, resulting in energy savings.
For more details about the ZPS, visit Phoenix Controls' Web site at http://www.phoenixcontrols.com/datasheets.html
---
SPC-02 Gas Detection, Alarm and Control System

The PolyGard® SPC-02 is a new, processor-based, flexible gas detection system that can be wall or DIN-rail mounted. This stand-alone solution is designed to continually sense toxic, combustible, oxygen and refrigerant gases accurately and reliably. It features (4) adjustable levels of alarm and fail-safe settings, (4) digital inputs and (2) analogue outputs (min/max). Up to (3) additional plug-in type sensor/transmitters can be attached to the system with ease. The sensors/transmitters themselves, along with the menu-driven controller, are housed in a sturdy enclosure (IP54) and protected by a lockable, window-style panel door. Interfaces for LON or RS485 are also available as an add-on option. Detectable gases: CO, CO2, NO2, NH3, CO2, combustible gases (i.e. CH4), refrigerants, etc.
Further information on-line at: http://www.slaneydirect.co.uk/
---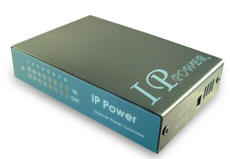 AVIOSYS International Inc. is a research and development company that is specialized in the design and manufacture of a wide range of high performance video and audio solutions.
IP Sensor 9201: With 4DI - Digital Input - Internet remote sense the home appliances , door / Windows security and industrial filed.
IP Power 9202: With 4DO - Digital Output - Internet remote control the home appliances , door / Windows security, lighting control and industrial filed.
For more product information visit www.aviosys.com
---

Mohawk Offers PlenumPlus™, An Expanded Line of In-Stock User Friendly Dupont-Certified Limited Combustible Cables
Leominster, MA - Mohawk, a leading manufacturer of fiber optic and copper cable products, announces the PlenumPlus™ family of copper cables, manufactured with a new enhanced user friendly Thermoplen LC™ jacket. This new cable jacket offers excellent flexibility, strip-ability and reduced memory effect for ease of installation with reduced coiling. These cables meet stringent NFPA tests for flame spread and smoke to make it one of the most fire-safe cables on the market. In addition, significant improvement has been made in the jacket's ability to take color concentrates and printability eliminating the need for previously required hard-to-read marker tapes of traditional Limited Combustible constructions.
For more information visit http://www.mohawk-bdc.com/
---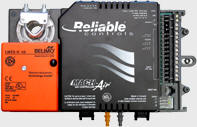 Reliable's MACH-Air™ Keeps On Going And Going…
VICTORIA, BC – A new MACH-Air™ controller is now shipping from Reliable Controls. The new MACH-Air™ utilizes an enhanced brushless Halomo motor technology that is superior to brush technology, allowing for longer-lasting life. The Halomo motor inherently provides precision revolution counting for motor positioning with a resolution of 1/84 of one degree. In addition to the Halomo technology, the new MACH-Air has an enhanced sample program for smoother VAV control and a jumper selection switch to configure triac outputs to be two position or tri-state. The MACH-Air™ ships standard with BTL, and UL certifications and an industry-best 5-year warranty. Another simple, flexible and economical solution from Reliable Controls.
If you would like more information about the new MACH-Air™, please visit http://www.reliablecontrols.com/products/controllers/
---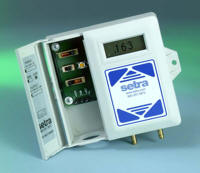 Setra Systems - Model 260 Low Differential Pressure Transducer
Boxborough, Mass. -- Setra Systems, Inc., a leading designer and manufacturer of pressure measurement devices, is introducing its new "One Size Fits All" low differential pressure transducer. The Model 260 has customer friendly features such as user selectable pressure ranges, selectable analog outputs, a standard LCD and AC/DC excitation on voltage output operation. At a standard accuracy of 1% FS, the Model 260 is the only multi-range transducer to provide fixed range performance for all selectable ranges.
Ideal for customers who are unsure of their exact requirements, this product allows the installer the ability "to configure on the fly". The Model 260 offers various pressure ranges from 0.1 in. W.C. full scale up through 10" W.C. full scale (comparable Pascal ranges available as well). All units may be field configured as unidirectional or bi-directional ranges, which helps reduce inventory and allows users the flexibility of covering a wide range of typical HVAC applications with a single unit. Visit Setra on the World Wide Web at http://www.setra.com for more information.
---
Tour Andover Controls Introduces TAC Vista 4.3
AHR EXPO: ORLANDO, Fla. – Tour Andover Controls, a world leader in building automation, security systems and energy solutions, introduces TAC Vista® 4.3, an enhanced version of its LONWORKS® network-based building management software. The latest version of TAC Vista features new web applications as well as trend and event log storage in Microsoft® SQL Server.
TAC Vista 4.3 includes Webstation, a web-based interface to the TAC Vista Server via an intranet or the Internet using a standard web browser. Webstation allows users to easily access alarms, graphics, trend and time charts, and events whether they are in the building or on the road, or even if they have limited experience with the program. Webstation works on most browsers, and is easy to install, with no downloads or plug-ins required.
The new ScreenMate 4.3 enables building occupants, such as office staff, receptionists, conference room users or lab personnel, to have short-term control of the space they are occupying. Running directly on the user's PC, ScreenMate provides a very simple interface to local temperature settings and control. ScreenMate is easy-to-use and to install, resulting in improved occupant comfort and satisfaction. For more information visit www.tac.com
---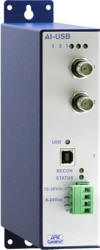 New ARCNETÒ Hub Allows Easier Connection to ARCNET Networks Using USB Port
Downers Grove, Illinois - New ARCNET hub designed by Contemporary Controls provides easy access to an ARCNET network via a USB port on a PC. This device conforms to the high-speed USB2.0 standard. It's a quick and convenient method of accessing an ARCNET network without the need of removing a cover and installing a network interface module into a computer. Today, most computers are sold equipped with a USB port so it is only necessary to make a direct connection between the computer and the AI-USB. The AI-USB will also operate with the earlier lower-speed USB1.1 standard.
Visit www.ccontrols.com for more information
---
New M2M solution based on GSM/GPRS and Ethernet/Internet
Halmstad, Sweden -- IntelliCom is proud to announce a new concept for M2M and Remote Device Management Solutions based on GSM, GPRS, Ethernet, Telephone Modems etc. With our NetBiter® Remote Device Management solution you can network-enable your devices anywhere in the world and integrate them into the enterprise. At anytime you can access critical information about operational status, diagnostics, service requirements, alarms etc. Or just simply monitor and control your devices and automation processes easy, secure and fast from your office, hotel room or at any location of your choice.
More information visit: http://www.intellicom.se/M2M_Remote_Device_Management.shtml
---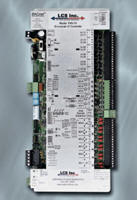 Laboratory Control Systems, Inc - Microprocessor-Based Critical Environment Controller
The high-speed microprocessor-based Envirotrak IV controls a variety of equipment and processes used in critical environment facilities, such as laboratories, fume hoods, and airflow and pressurization control systems in BSL suites, isolations and containment rooms. The controller offers a 25 μsec scan rate, and 1 MB Flash memory and 1 MB RAM. A capacity to manage a range of complex HVAC equipment and systems is also provided. Up to 48 I/O control points are incorporated, and the controller may be programmed to scan each individual point in any desired sequence, without imposing limits on the application or number of downloadable graphic programs (depending upon memory capacity). The four protocols used in most building automation systems (BAS) are supported, including ASHRAE's BACnet, Modbus, LonWorks and Johnson Control's N2. The controller may be used virtually anywhere control of room temperature, pressure, humidity, airflow or any combination must be maintained. See http://www.labequipmag.com for more information.
---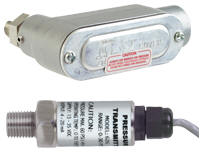 New Industrial Pressure Transmitter in Compact Stainless Steel Housing
Dwyer Instruments, Inc., the preferred source for your complete range of practical and affordable instrumentation, is announcing the release of its new Series 628 Industrial Pressure Transmitter. The Dwyer Series 628 pressure transmitter is ideal for OEM's, with its piezo-resistive sensor contained in a compact, rugged, NEMA 4x stainless steel housing. The Series 628 is highly corrosive resistant with 316 L stainless steel wetted parts; this allows pressure measurement in a multitude of processes, from hydraulic oils to chemicals. Selection of the right transmitter for your application is easy; units are manufactured in ranges of vacuum, compound to 5000 psi with a variety of optional outputs, process connections and electrical terminations. See www.dwyer-inst.com for more details.
---
Stanley Direct - Combined Temperature/CO2 Sensor Model WRF04CO2
This model is designed for the detection of carbon dioxide (CO2) and temperature in living spaces. Wherever people are staying in rooms, the CO2 concentration is an evident indicator for the room quality. For the CO2 measurement the "Non Dispersive InfraRed (NDIR) Technology" with automatic self-calibration is used. For a direct locking-on to a DDC or a monitoring system, an analogue 0...10V output is available for the CO2 concentration. As far as the temperature sensor is concerned, all common temperature sensors can be supplied, e.g. PT100, PT1000, NTC10k etc. Optionally, the device can be delivered with and without LCD-display for showing the current CO2 concentration measured. Further information on-line at: http://www.slaneydirect.co.uk/
---

UTLIT1 - UEI Infrared Laser Thermometer -4 to 600 F
The UTLIT1 infrared thermometer makes it easy to check the temperature of vents, various rooms, motor bearings, power panels and fuses, and an amazing variety of other applications. It includes laser sighting to help identify your temperature target. CE Listed
Measures -4 to 600 F
Precision laser targeting
Easy one handed operation
5 to 1 spot ratio
One year limited warranty
4 second auto-hold
Accuracy: + or - 3% of reading from -4 to 212 F. + or - 4 of reading at 213 to 600 F. For more information visit www.hvactool.com
---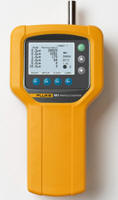 Fluke Expands into Indoor Air Quality with New Fluke 983 Atmospheric Particle Counter
EVERETT, Wash. – Fluke Corporation, the world leader in test and measurement products, has introduced the Fluke 983 Particle Counter, a compact, lightweight test tool tailored for professionals in the heating, ventilation and air conditioning (HVAC) and indoor air quality (IAQ) fields.
The Fluke 983 Particle Counter is one of a growing array of Fluke tools designed for air quality professionals. It features expanded data logging and six-channel particle size display (0.3 up to 10.0 µm), which allows users to run more tests faster and spend less time cycling through screens to get the data they need. Its liquid crystal display includes a backlight.
The Fluke 983 counts and logs up to 5000 sample records, with selectable sample time, count data and programmable delay. Logged samples include date and time, particle counts, sample volume (cubic feet or liters), temperature (˚C or ˚F) and relative humidity. Data can be displayed in totalize or concentration modes. For more information visit www.fluke.com
---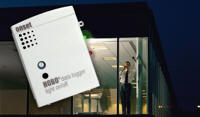 Onset Computer Corporation Introduces Light On/Off Data Logger For Energy Management Applications
BOURNE, MA – Onset Computer Corporation, a leading supplier of battery-powered data loggers, introduced the HOBO U9 Light On/Off Logger, a compact, direct-USB data logger for recording light usage.
Designed for energy service contractors, facility managers, and others who need to analyze light usage patterns in commercial and institutional buildings, the logger performs around-the-clock monitoring of light on/off status, and uses accompanying Windows-based software to convert the recorded data into time and date-stamped graphs. It can store up to 43,000 light on/off measurements. And, since it is battery-powered, the logger does not require hard wiring, and can easily be attached to most light fixtures. Visit www.onsetcomp.com/hobo for more information.
---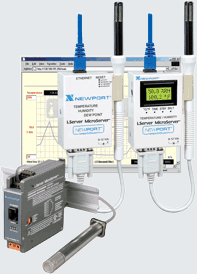 View Temperature + Humidity with a Web Browser
The NEWPORT® iTHX transmitter let's you monitor and record Temperature, Relative Humidity and Dew Point over an Ethernet network or the Internet with no special software except a Web Browser. The NEWPORT iTHX serves Active Web Pages to display real time readings, display charts of temperature and humidity, or log data in standard data formats for use in a spreadsheet or data acquisition program such as Excel or Visual Basic.
The virtual chart viewed on the web page is a JAVA™ Applet that records a chart over the LAN or Internet in real time. With the NEWPORT iTHX, there is no need to invest time and money learning a proprietary software program to log or chart the data. For more information visit www.dalec.com
---
---


[Click Banner To Learn More]
[Home Page] [The Automator] [About] [Subscribe ] [Contact Us]