---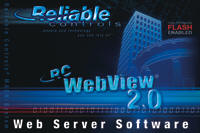 Reliable Controls RC-WebView™ 2.0 – Better by Design™
Instead of accepting the boundaries of client-side software, RC-WebView™ 2.0 offers building operators thin-client freedom. Easy to configure and limited only by the host-server capacity, RC-WebView™ provides secure access to building systems via IE 6.0. Operators can view or override points, adjust weekly and annual schedules, view/graph/print logs, and view/print current alarms. Administrators can easily track every user change.
Visit http://www.reliablecontrols.com/products/software/ for details.
---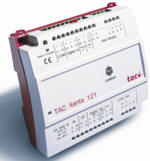 TAC Introduces New Xenta 121 Line of Controllers
Designed for Fan Coil and Heat Pump Applications, Part of the TAC Vista™ a Building Management System
TAC®, a world leader in building automation, security systems and energy solutions, introduces the TAC Xenta™ 121 zone controller designed for fan coil and heat pump applications. This new family of controllers is part of the TAC Vista Building Management System, providing efficient management of a single building or a large building complex.
Visit www.tac.com for more details.
---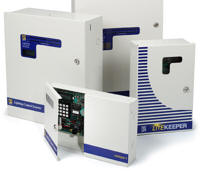 Low voltage lighting controls made easy by PCI Lighting Control Systems
With over 25 years experience in manufacturing lighting control equipment, PCI Lighting Control Systems provides the broadest product line in the lighting control industry. Our LiteKeeper® lighting control products are available in 4 relay to 32 relay size enclosures to cover almost all stand alone applications. The ControlKeeper® network lighting control products are available in a 2 relay to 48 relay capacity. Implementing our new IntelliRelay® Technology and touch screen control makes the ControlKeeper® the best networkable lighting control system available. Our stand alone and network lighting control systems have communication interfaces including TCP/IP, BACnet, Lon, Johnson N2, Modbus®, DMX 512 and others. Keep a look out for more information in the future on PCI Lighting Control Systems products.
For more information visit our website http://www.pcilightingcontrols.com
---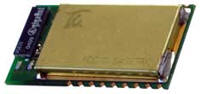 Telegesis ZigBee™ Ready Ember Modules
Telegesis have completed work on the AT Command set for the EmberZnet 2.2 meshing stack. EmberZnet 2 is the meshing technology that we will be using from now on and constitutes the shift from Ember's strictly proprietary EmberNet meshing technology - as used to date on the ETRX1 – to a ZigBee - like platform. This development continues Ember's progress towards ultimate full ZigBee compliancy. The move entails many important differences in the way that the meshing technology operates as well as bringing great enhancements in functionality. For more information visit http://lemosint.com/scripts/zigbee.asp
---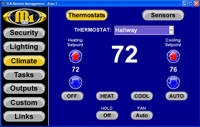 ELK's new Remote Management Software
ELK's new Remote Management software is a powerful, graphic interface to M1 and EZ8 systems controlling security, lighting, climate, tasks, outputs, etc. Control screens can be personalized with color, custom logos, or to hide any unused categories. ElkRM can run on PC's, Pocket PCs, PDAs, and is included with the ELK-TS07 Touchscreen. It connects to an M1 or EZ8 through the main serial port or an Ethernet network (Ethernet connectivity requires the ELK-M1XEP Ethernet port). For more information, visit www.elkproducts.com
---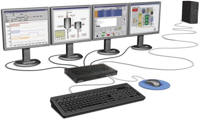 Matrox to show new graphics hardware at INTERKAMA+ 2006
Matrox Graphics will demonstrate new graphics hardware for computer-aided dispatch, security monitoring, and process control. By helping to manage large amounts of information, Matrox multi-display technology can improve productivity and reduce errors. Matrox demonstrations will include versatile video wall technology for control rooms, industry-leading multi-display graphics cards, the DualHead2Go external multi-display upgrade, and Extio F1400, the world's first remote graphics unit (RGU). When: April 24-28, 2006 Where: Hannover, Germany, Hannover Messe, Hall 11, Booth A46 For more information on Matrox solutions for dispatch, security, and process control: http://www.matrox.com/mga/workstation/3dws/dispatch/home.cfm
---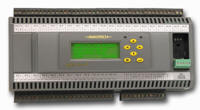 Innotech Control Systems Maxim III Digital Controller
The Maxim III Digital Controller gives users the key to complete HVACR control! Backed by Innotech Control Systems' 21 years of design and manufacturing excellence in the HVACR industry, this fully programmable and versatile product is capable of controlling various types of industrial and commercial systems. Maxim III is user-friendly and functional and able to operate as a stand-alone device or as part of a network of controllers. It is suitable for applications such as control and monitoring of air conditioning, heating, lighting, cold/freezer rooms, and time clock control. Visit www.innotechpacific.com for more information.
---

HID Unveils Multi-Technology iCLASS Contactless Smart Card and Proximity Reader for Seamless Access Control Technology Upgrades
Who else in the access control market would deliver the ideal upgrade solution with higher card to reader security along with simple upgrade installation?
With multiCLASS, potential card format transition problems are eliminated and card technology interoperability is ensured. Plus, you can customize multiCLASS to ensure security and avoid reader "confusion" when reading combo, or multi-technology cards. HID continues to offer the widest range of readers available with an unbeatable warranty. For more information visit www.hidcorp.com
---

General Electric TLC™ ProSys LM
True LonWorks Open Architecture For Seamless BAS Integration
A "total systems approach" to building automation requires the coordination of several different systems (lighting, HVAC, security, etc.) in an efficient, cost-effective manner. LonWorks-enabled products like ProSys LM reduce the installation, operation and expansion costs of the building automation system, and they free the specifier to choose the "best-of-breed" vendor for each subsystem. Visit http://www.geindustrial.com/cwc/products?id=tlc-prol for more information.
---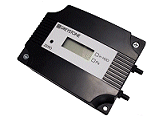 Greystone Energy Systems Inc. New LP2
The LP2 Low Pressure Transducer can be used to measure positive, negative or differential pressure in the ranges of 1" W.C. to 12" W.C. (200 to 2000 Pa). The piezoresistive sensor is ideal for monitoring the pressure for air or other clean inert gas and is limited only to those media which will not attack polyetherimide, silicon, fluorosilicone, silicone, EPMD and neoprene seals. For more information visit http://www.greystoneenergy.com/
---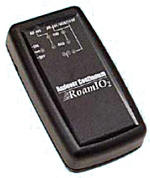 TAC RoamIO2 Service Tool
The RoamIO2 Service Tool has just been released to service both BACnet and Infinet networks. Both the BACnet Service Tool and the Infinet Service Tool applications are included with the hardware adapter, allowing you to view and edit points throughout your entire Andover Continuum and BACnet system by directly connecting to any Andover Continuum controller. Now, with a built-in Bluetooth adapter, you can wirelessly connect your laptop or Pocket PC to service your building. Be sure to read the Feature Blast for each RoamIO2 application for details. Visit www.tac.com for more details.
---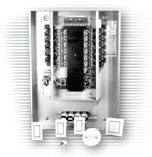 Wattstopper Lighting Integrator Lighting Control Panel
Modular, expandable relay-based lighting control panel
Available in 8-, 24- or 48-relay capacities; 1-6 contactors
Switch and sensor inputs for direct control of relays
Up to 500 panel network
Control options include clock, photocell, and BMS interface
WinControl software for optional PC-based automation and control
Free WinControl Designer design and documentation software
For more details visit www.wattstopper.com
---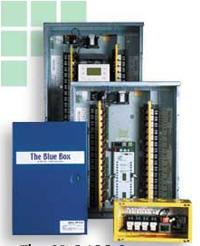 Lighting Control and Design GR 2400 lighting control system
The GR 2400 lighting control system is more than just relay panels and hardware. It is a completely digital, integrated system that will lower your operating expenses. By simply turning off unneeded lighting, energy consumption is reduced as much as 40% - 50%. The 100% digital GR 2400 System offers its own suite of advanced lighting control features. The Link-to DMX, a single-point gateway to DMX 512 allows any companion theatrical dimming or show system to take over control of relays. It can also be used to disable control stations. 14 DMX addresses may be programmed to control any relay or group of relays. It can also be used to enable or disable digital devices such as the Chelsea Switch or Digital Control Stations. All 14 addresses are sequential beginning with the first assigned address (1-512).
For more information visit http://www.lightingcontrols.com
---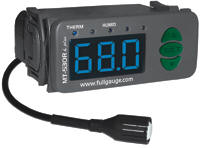 Full Gauge Controls -Temperature and humidity controller with MT-530Ri plus
MT-530Ri plus is an instrument that controls and indicates the environment temperature and humidity. The controller is indicated for low and medium relative humidity (from 5 to 85%, without condensation) and temperature from -10 to 70şC (or from 14şF to 158şF). Its outputs are independent, what allows its configuration as a two-step humidistat, keeping the function of temperature indicator. Moreover, its versatility allows its application for humidification and/or dehumidification. Its temperature and humidity sensors are joined in a unique bulb, what reduce the space destined for the wiring on the installation.
The instrument also has serial communication for connection with the Sitrad via internet, software that allows the 24h on-line management of the installations, from anywhere in the world. Sitrad evaluates, controls and stores data; moreover, it allows the remote changing on controller operation parameters. It also sends alert message to registered mobiles and e-mails if parameters get of the configured limits and analyses history through graphics and reports, registering data with total accuracy and reliability. Its application includes aviaries, humidificators / dehumidificators, climatized cellars, laboratories, surgical rooms, grains drying, clean rooms and IT facilities. Visit Website: www.fullgauge.com for more information.
---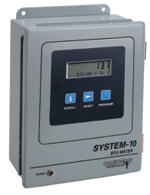 ONICON Incorporated System-10 BTU Meter is now available with BACnet® MS/TP Communication
Clearwater, FL - ONICON Incorporated's System-10 BTU Meter is now compatible with BACnet MS/TP networks. The System-10 BTU Meter is a highly accurate microprocessor-based instrument designed to provide full energy, flow and temperature data both at the front panel LCD and over the serial network interface making it the ideal choice for networking to building control systems.

ONICON Incorporated introduces new F-3000 electromagnetic flow meters
Clearwater, FL - ONICON Incorporated introduced its new F-3000 Series electromagnetic flow meters at the 2006 AHR Expo in Chicago. Electromagnetic flow meters utilize a velocity measurement principle that is based on Faraday's Law and they are widely accepted for accurate measurement of water-based liquids. The F-3000 Series meters will be available in sizes from 1 inch to 42 inches and will be factory-configured for ease of installation and start-up. Typical applications include monitoring of cooling water, heating water, condenser water and domestic water.
For more information visit www.onicon.com
---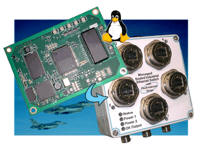 SIXNET Designs a "Make Your Own" 5-port Managed Switch
SIXNET, one of the worlds leading manufacturers of industrial Ethernet products, proudly introduces a brand new 5-port managed Ethernet switch, perfect for OEM applications. OEMs can use the new ET-5MS-OEM-2 board to create their own Ethernet Switch, by adding packaging, a power supply and connectors. Or they can embed this super compact board (3.5" x 2.5" /8.9 x 6.4 cm) directly into their existing product or system to add powerful Ethernet connectivity. The ET-5MS-OEM-2 is fully industrial rated for operation from - 40 to + 75°C and low power, drawing less than 2 Watts.
For more information visit www.sixnetswitch.com
---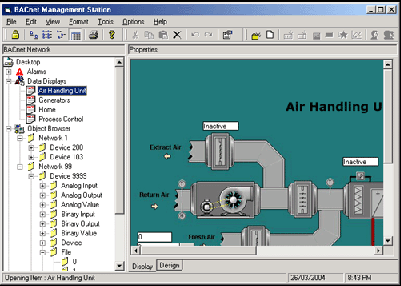 SCADA Engine BACnet Operator Workstation
Bentleigh Australia - SCADA Engine announce the release of the BACnet Management Station, an application for Windows NT/2000/XP designed to control and monitor a BACnet network. The Workstation supports Displays/Alarms and Time Schedules and provides a Windows based view of the BACnet network. It fully supports the BOW BACnet profile and is compatible with equipment from most manufacturers.
Key Features include
HTML Style graphical displays.
Alarms Displayed and logged to disk.
Time Schedules Easily Edited via an outlook style editor.
Web Client Operation using Internet Explorer.
A working evaluation copy can be downloaded from www.scadaengine.com
---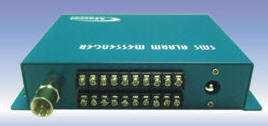 Adder Technology SMS Alarm Messenger

A device can send an SMS text message to your mobile phone when your home, office or fire alarm system is triggered.
Built-in GSM Dual Band module
Programmable 5 Inputs & 2 Outputs
Send 5 programmable mobile phone numbers
Unique text messages for different alarms
No additional mobile phone needed
Only SIM card is needed
Simple Installation - functions, text messages and others are programmable through your mobile phone.
Visit website http://www.adder-dvr.com for product information.
---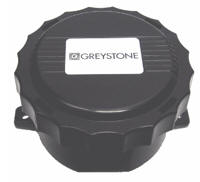 Greystone Round ABS Enclosure for Temperature Sensors
Features
Twist-on cover (no screws to drop or lose)
Cover is cable-connected to prevent dropping
Made from the same high quality ABS
Available on all Temperature Sensors
Custom logos available
Dimensions: 105mm (4.1") x 52mm (2")

Visit www.greystoneenergy.com for more information.
---
---


[Click Banner To Learn More]
[Home Page] [The Automator] [About] [Subscribe ] [Contact Us]