---

Echelon Introduces IzoT™ in a Box for Easy Development of Multi-Protocol Systems for the Industrial Internet of Things (IIoT)

FT 6000 Kit speeds the development of devices for the IIoT while providing valuable compatibility with existing control networks

SAN JOSE, Calif., Mar 25, 2014 (BUSINESS WIRE) -- Echelon Corporation ELON +1.03% , the world's leading control networking platform provider, today introduced the FT 6000 Evaluation and Development Kit (EVK), targeted at developers who are creating, testing and deploying devices and control applications for the Industrial Internet of Things (IIoT). The FT 6000 EVK packages the essential elements of Echelon's IzoT™ platform for the IIoT into an aggressively priced and easy-to-use kit for IIoT developers looking to create wired devices using the ISO 14908-compatible Free Topology (FT) technology.

Echelon's IzoT platform is an IP-enabled family of chips, stacks, interfaces and management software that enables the development of devices, peer-to-peer device communities and software applications for the IIoT. The FT 6000 EVK 'IzoT in a Box' includes evaluation boards based on the FT 6050 System-on-Chip (SoC), a router to connect the FT-based device network to Ethernet, development tools to develop devices and applications on the boards, and software to commission and manage the device network. With the EVK, developers can create devices that support multiple protocols and that are backward-compatible with LonWorks® and BACnet® device networks.

"Echelon is driving the evolution of control networking for the IIoT, supporting multiple legacy protocols while enabling industrial businesses to move into the future world of IP-enabled devices," said Varun Nagaraj, senior vice president and general manager, Internet of Things, Echelon. "The IIoT is already among the largest segments of the Internet of Things, and by 2022 it is expected to surpass the Human Internet of Things (HIoT) in both number of devices and financial impact. The FT 6000 EVK provides developers with a rock-solid, proven and complete development environment to build their IIoT devices and applications, reliably and quickly."

The FT 6000 EVK includes following:

• Two Evaluation Boards (EVBs) with FT 6050 SoCs, a comprehensive set of inputs and outputs (I/O), and simple sensors and actuators for prototyping the IIoT device and device community.
• Five FT 6050 SoCs for developers to build custom device hardware after completing the prototypes on the evaluation boards.
• One IzoT Router to connect between the FT-based device network and an Ethernet network. The IzoT Router also includes IzoT Server stack software and an FT terminator.
• IzoT NodeBuilder software, for developing and testing embedded device software on the EVBs or on the custom device.
• IzoT Commissioning Tool/EVK Edition, for installing and managing the EVB-based or custom devices and device network.

The FT 6000 EVK follows Echelon's January 2014 announcement of the multiprotocol FT 6050 IzoT-enabled SoC , a single-chip solution for providing reliable, cost-effective, flexible wired IP connectivity for creating communities of devices in the IIoT. More broadly, the FT 6000 EVK builds upon Echelon's more than 25 years of expertise having deployed more than 110 million control devices for industrial networks worldwide.

FT 6000 EVK Speeds and Simplifies Creation of IIoT Applications and Devices

Using the Echelon FT 6000 EVK, developers can rapidly create IP-enabled multiprotocol devices based on the FT 6050 SoC. Benefits of the FT 6000 EVK include:

• The FT technology is the best alternative for developing wired devices for the IIoT. According to market analysts IHS, wired connections will continue to account for more than 50 percent of all IIoT connections. A multi-drop IP network, FT is a superior alternative to either RS 485 or Ethernet for such applications, offering the ideal balance of reliability, ease of installation and cost.
• Devices developed using the FT 6050 can be backward-compatible with LonWorks and BACnet device networks. This multiprotocol ability greatly increases the addressable market and fit for the new devices.
• Devices developed using the FT 6050 are multi-personality in that they can be installed and simultaneously managed as LonWorks- and BACnet-compatible devices. This allows the device OEM to reduce the number of unique product lines and R&D required for participating broadly in the market.
• Using the Echelon tools packaged in the FT 6000 EVK, developers can significantly reduce their time to market and development risk.
• The FT 6000 EVK also eases integration of existing control systems into the IIoT, so that both legacy and new devices and applications can use Internet Protocol (IP) to intercommunicate.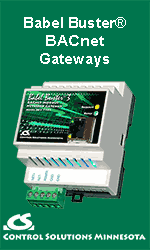 Price and Availability
The FT 6000 EVK will begin shipping in Q2 2014. It can be ordered online at store.echelon.com starting March 30, 2014, and through other authorized distributors when shipping.

About Echelon Corporation
Echelon Corporation ELON +1.03%, a pioneer in developing open-standard control networking platforms, delivers all the elements necessary to design, install, monitor and control industrial-strength 'communities of devices' within the lighting, building automation, grid, Internet of Things, 'maker' and other markets worldwide. Echelon develops and sells complete systems and subsystems for target applications, plus system-on-chips (SoCs), embedded software, and commissioning and management tools for OEMs. With more than 100 million Echelon-powered devices installed worldwide, the company helps its customers easily and safely migrate existing control systems to the most modern platforms, while bringing new devices and applications into an ever-growing global Industrial Internet. Echelon helps its customers reduce operational costs, enhance satisfaction and safety, grow revenues and perform better in both established and emerging markets. More information about Echelon can be found at iiot.echelon.com or www.echelon.com , and at the company's blog at blog.echelon.com .

Echelon and the Echelon logo are registered trademarks of Echelon Corporation registered in the United States and other countries. Other product or service names mentioned herein are the trademarks of their respective owners.

This press release may contain statements relating to future plans, events or performance. Such statements may involve risks and uncertainties, the risk that Echelon's offerings by themselves or combined with other applications or offerings do not perform as designed or do not offer the expected benefits and savings; risks associated with international sales; and other risks identified in Echelon's SEC filings. Actual results, events and performance may differ materially. Readers are cautioned not to place undue reliance on these forward-looking statements, which speak only as of the date hereof. Echelon undertakes no obligation to release publicly the result of any revisions to these forward-looking statements that may be made to reflect events or circumstances after the date hereof or to reflect the occurrence of unanticipated events.


---


[Click Banner To Learn More]
[Home Page] [The Automator] [About] [Subscribe ] [Contact Us]