---

Cimetrics B1070 - BACstac for the Microsoft .NET Framework

BACstac/DN is a BACnet protocol stack designed for the development of BACnet-compliant Windows applications that run on the Microsoft .NET framework, including 32-bit and native 64-bit applications. It features a new API designed specifically for the development of managed code applications in Microsoft Visual Studio. Our software team has created a BACnet library for the Microsoft .NET framework that greatly simplifies the task of developing BACnet-compliant applications. Many Building Automation and Controls manufacturers use a Cimetrics BACstac protocol stack because of our reputation for delivering high-quality software and excellent technical support. Cimetrics does the heavy lifting of testing the BACstac with all of the latest Microsoft operating systems and implementing the new Addenda approved by the BACnet Committee in a timely fashion.
For more information visit www.cimetrics.com
---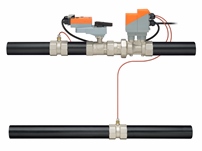 Belimo Energy Valve™ A Solution to Solve Low Delta T Syndrome
The Belimo Energy Valve is a two-way pressure independent control valve that optimizes, documents and proves water coil performance. Using its Delta T Manager™ the Energy Valve solves low Delta T syndrome by monitoring the differential temperature across the coil and adjusting the flow to maintain design delta T set-point keeping the heat transfer of the coil optimized while maintaining comfort. The Energy Valve also has a Power Control mode that allows you to set your power output to a specific value creating a linear control relationship and making a coil/valve characteristic irrelevant. The precision and accuracy of the Energy Valve is based on its (Ultrasonic ˝"- 2" / Magnetic 2˝"-6") BTU meter.
For more information visit www.belimo.us
---
XicatoŽ Introduces XIM — An Intelligent Approach to the Internet of Lights

Xicato, enablers of the Internet of Lights, today introduced its new XIM LED Module, a 100+ lumen per Watt light source that is designed to accommodate an integrated LED driver, on-board dimming capability, self-diagnostics, sensors and connectivity. For the first time, a single intelligent module will enable luminaire manufacturers to simplify the implementation of controls and dimming for end-users and establish a true digitally enabled light platform. OEMs can offer a more universal and future proof platform that connects to virtually any backend operations and management system via wired and wireless communication platforms. By integrating most sensors, XIM enables aesthetically pleasing, architectural grade luminaires.
For more information visit www.xicato.com.

---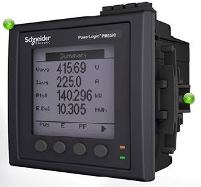 Schneider Electric announces a new range of cost effective, high accuracy power metering

Schneider Electric, a global specialist in energy management, announced the launch of the PowerLogic PM5000 series power meter. This newest addition to the industry leading PowerLogic portfolio of power and energy meters is engineered on a compact and affordable platform. A range of models cover the full spectrum of commercial and industrial applications, within a wide range of budgets. These highly-accurate, reliable meters are compliant with all applicable metering standards - PM5100 and PM5300 models are rated accuracy class 0.5S while PM5500 models are rated accuracy class 0.2S. With essential features such as different communication and I/O options, a battery-backed real-time clock, alarms, multiple tariff schedules and data and event logging, the PM5000 series has all capabilities for energy cost allocation and sub-metering applications.
For more information visit www.schneider-electric.com/us

---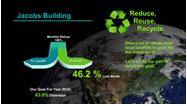 Vantage Point Redefines the Energy Dashboard
Vantage Point is energy dashboard software that helps increase the awareness of energy usage to building occupants and executives. Users can create custom dashboard presentations using live data from their building energy management system. The presentations can be used as informational displays or interactive kiosk applications to inform viewers of energy-saving and environmental awareness efforts. The software can communicate across several protocols simultaneously including BACnet IP, Modbus TCP, SNMP, Internet Web Services, and Andover Continuum. The software gives users all the tools necessary to create an interactive dashboard or a standalone presentation that is displayed via the web.

For more information or a free demo, please visit www.vantagepointdisplay.com


---

CO2 Sensor Module designed for OEM Applications
The sensor module EE893 from E+E Elektronik allows highly accurate and long-term stable CO2 measurements in demanding OEM applications. Thanks to its very small size and low power consumption, EE893 can be used in both hard wired sensors and battery operated devices such as wireless transmitters, hand-helds and data loggers.

For more information visit www.epluse.com
---
---


[Click Banner To Learn More]
[Home Page] [The Automator] [About] [Subscribe ] [Contact Us]