---
BAScontrol Toolset Updated to Support BASpi

The free BAScontrol Toolset now supports our newest Sedona platform - the BASpi. The BASpi I/O board is a 12-point BAS expansion board for Raspberry Pi. The I/O board, plus the firmware files provided by Contemporary Controls turn your Raspberry Pi into a BACnet-networked, Sedona-programmable controller with 6 Universal Inputs and 6 Relay Outputs. The BAScontrol Toolset is available for download from our website and provides the complete set of tools you need to program, archive and emulate your project. The BAScontrol Toolset supports our BAScontrol series of rugged, unitary controllers, as well as our BASpi daughterboard platform. If you have downloaded the BAScontrol Toolset prior to April 10 and need support for the BASpi, click here to download the updated BAScontrol Toolset.
---

SoftDEL Launches BACnet Explorer PR-19

SoftDEL BACnet explorer has been helping smart building solution providers, to get an overview of entire BACnet network in better understanding the network complexity and performing various configurations for the devices. It provides the comprehensive ability to auto-discover the BACnet devices, objects and their properties in the BACnet network. It allows developers and systems integrators to browse, monitor, configure and edit the values of properties within the discovered devices. It also provides segmentation support. SoftDEL BACnet explorer supports industry latest protocol revision 19 and can discover thousands of BACnet devices.
To know more visit http://www.softdel.com/bacnet-explorer/

---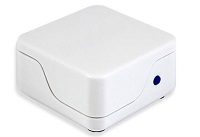 Cortet Unveils Next Generation Lighting Control Solution

A division of CEL, Cortet—a manufacturer of commercial-grade wireless lighting products and white-labeled control systems—has launched the new E100 Gateway, a smart lighting control solution for commercial installations. Acting as a local-controller gateway built on the company's platform, the device works as an intelligent lighting control hub, processing sensor data and programmed schedules, while also enabling user control via Cortet-certified devices and the Cortet Lighting Control Mobile App. Using a single API, Cortet brings the wireless-mesh network, the UI applications and the cloud together into a single, unified platform. Based on a scalable and efficiently distributed architecture, the Cortet Lighting Control Platform supports code-compliant, easy-to-install products which are automatically configured. Group-controller gateways are generally used as standalone IP-connected IoT gateways and device-controllers, but they can also be used to coordinate local-controller gateways for large-scale, distributed networks. For more information visit https://www.cpexecutive.com/post/cortet-presents-new-wireless-gateway/

---
EasyIO is ready for the future, are you?

Have you seen our new video? The future has arrived, and it will be open, connected, always on. For the traditional BMS industry, the IoT is a tough road. Not for EasyIO. We have chosen for this road and it is the only road towards the future. We are ready for it. Are you? The rules have changed my friend.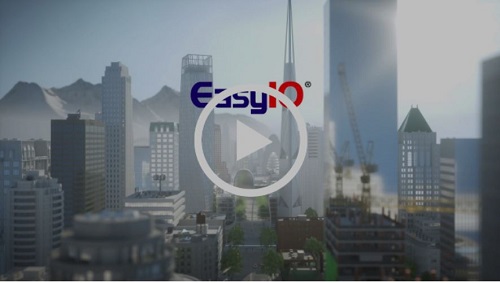 For more information visit http://www.easyio.com

---
emza Visual Sense - IoT Visual Sensors
Smart, power efficient and low cost sensors are fundamental for IoT. Intelligence at the edge is an absolute must to determine what information should be passed up in the chain. emza Visual Sense has deeply analyzed these challenges and developed extremely efficient machine vision algorithms that enable smart IoT visual sensors.
emza is bringing a unique extremely efficient technology of Machine Learning based Computer Vision. This technology is the basis for our always-on intelligent visual sensors that operate for years on small batteries. Our proprietary Machine Learning system allows the sensors to be re-trained for practically any application. Our Computer Vision algorithms require a fraction of the memory and CPU power typically needed for such algorithms. Integrating the algorithms with custom made CMOS sensors and extremely lean processors yields a sub 1mW, coin-sized IoT sensor, that can detect and classify humans (or any other object), count people, perform queue monitoring and describe the observed activity.

For more information visit https://www.emza-vs.com/

---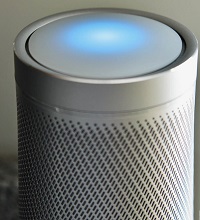 Looking to have Cortana make your home a little smarter?

Amazon Alexa and Google Assistant are both much more established in the market, but Microsoft's Cortana is gradually growing. Of course, Cortana is much more than just a smart home assistant, so in some areas it has the leg up on Alexa in particular. Cortana is also platform agnostic. You can interact with it on Windows 10, iOS and Android, so it really doesn't matter what your preference is — try using Google Assistant or Apple Siri on your Windows 10 PC. Cortana's only real drawback is the limited availability of smart home features. Right now, if you're not in North America, you're pretty much out of luck.

For more information visit https://www.windowscentral.com/every-smart-home-device-works-cortana

---
---

[Click Banner To Learn More]
[Home Page] [The Automator] [About] [Subscribe ] [Contact Us]