Web Cast Live From Your ASHRAE Booth On HVACTV.com!









ASHRAE is coming soon, and once again HVACTV.com will be web casting from the show floor! And once again, we are offering ASHRAE exhibitors a great opportunity to increase your exposure at this, the most important HVAC/R industry event of the year.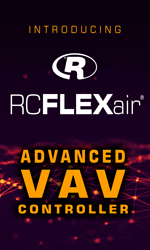 Just commit to a banner ad on the HVACTV web site for December '01 through February, '02, and our HVACTV crew will produce a customized web cast from your booth or any other event you may be holding. You could even do a web cast from our mobile studio in our booth. Either way, your price is just $3,500 for the whole package! A web cast from the show is a great way to:
introduce a new product;
conduct interviews with key personnel;
hold a world-wide press conference;
bring additional guests to your hospitality suite in an "Entertainment Tonight" format;
bring more people - online - to your booth or event.
Your ASHRAE Web Cast will be promoted aggressively to our database of more than 30,000 HVAC/R contractors and engineers. And to bring more traffic to your booth after the show your web cast will be archived indefinitely on our site and we'll place an "As Seen on HVACTV" button on your site To place your order and to arrange for our visit - whether you are a new or current banner advertiser - or if you have any questions, please get in touch. Bill Everham, Vice President/Sales & Marketing Phone: 608-987-4159 Fax: 608-987-4759 e-mail: beverham@hvactv.com
---

[Click Banner To Learn More]
[Stay Informed - Subscribe to our Update Mailing List]
[Home Page] [Contact Us] [The Automator - Current Issue]
[News] [Resources] [Products] [eDucate] [About]

Visit Home Toys to Learn about Home Automation
Web Design by Enviromation