OPC Foundation Backs XML and Microsoft BizTalk Framework
The OPC Foundation Announces Plans to Develop XML Schema for Manufacturing Application Integration
Philadelphia, PA. - OCT. 6, 1999 - Today at the ISA Tech 99 Conference, the OPC Foundation® announced that it will publish XML schema compatible with Microsoft Corp.'s BizTalk framework for improved business-to-business and business-to-consumer computing. The new schema will be based on OPC specifications that define application interoperability and communications between disparate industrial automation devices, systems and applications running across the manufacturing enterprise. The OPC Foundation is an independent, non-profit organization comprised of more than 210 member companies providing leading edge industrial automation solutions worldwide.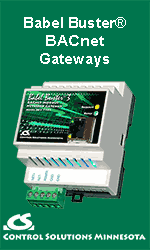 Gil Pareja, with Fisher Rosemount Systems Inc. and President of the OPC Foundation, says that it is very important for OPC to be proactive and take a leadership role defining how manufacturing companies can leverage OPC with new technologies like XML and the Internet. "The OPC Foundation is taking the initiative in defining XML schema for discrete and process manufacturing data to assure that there will be an industry-standard implementation," says Pareja.
The OPC Foundation has formed the OPC XML Working Group headed by Al Chisholm, OPC's Technical Steering Committee Chairperson and Chief Technical Officer at Intellution Corp. The OPC XML working group will create XML data schema for use in exposing OPC data to applications over the Internet, essentially providing OPC-compliant solutions with enhanced e-commerce capabilities and functionality. The OPC Foundation already provides industry-wide standards for exposing OPC data through the Component Object Model (COM). "Extending OPC specifications to include XML, which is a very Internet friendly technology, is a logical and significant next step for the OPC Foundation and its member companies", said Chisholm.
OPC XML creates keywords and attributes necessary to describe OPC data items and various aspects of an industrial device, control system or manufacturing application properties and operation. Don Holley, OPC Foundation Marketing Director and Industrial Automation Marketing Manager at National Instruments, says, "OPC XML is the key that will unlock the value of sharing timely manufacturing information from control devices and automation systems on the plant floor with applications throughout the manufacturing enterprise."
"We have worked closely with the OPC Foundation to help develop OPC plant floor integration specifications as well as the Windows DNA for Manufacturing framework for plant floor to ERP integration. BizTalk is the next phase of this collaboration and will open up technologies for improved information flow throughout the manufacturing enterprise and beyond to incorporate trading partners and customers, " said Don Richardson, discrete manufacturing industry manager at Microsoft Corp. "It is very exciting to see the preeminent manufacturing standards body adopting this new e-commerce framework to help manufacturers utilize the latest technologies and redefine the way they conduct business. "
"BizTalk is an industry-wide effort to produce universal XML technologies that will ease integration hassles and enhance business-to-business and business-to-consumer relationships," said Becky Kaske, global industry manager for manufacturing and engineering at Microsoft. "The support for BizTalk from standards groups like OPC Foundation for industrial automation and other vertical industry groups is paramount and will help drive the adoption of common XML schema for application integration and interoperability within and across various industries, such as discrete and process manufacturing. " Introduced in March, the BizTalk Framework makes it easy for businesses to exchange information between software applications and conduct business over the Internet with trading partners and customers. The BizTalk Framework includes a design framework for implementing an Extensible Markup Language (XML) schema and a set of XML tags used in messages sent between applications. Microsoft, other software companies and industry-standards bodies will use the BizTalk Framework to produce XML schemas in a consistent manner to enable integration across industries and between business systems, regardless of platform, operating system or underlying technology.
More information about the OPC Foundation and OPC specifications is available at http://www.opcfoundation.org. More information about the BizTalk Framework is available at http://www.biztalk.org/. More information about Microsoft's initiatives for BizTalk Framework is available at http://www.microsoft.com/industry/biztalk/.
The OPC Foundation is an independent, non-profit organization comprised of 212 factory and process automation suppliers and manufacturers worldwide. The OPC Foundation charter is to leverage Microsoft technologies to develop industry-standard specifications for multi-vendor hardware/software interoperability in the manufacturing industries.
For Release 9 a.m. CDT, Oct. 6, 1999
For more information:
Don Holley, OPC Foundation
(1) 512 683-5581
don.holley@natinst.com
Greg Sorber, Waggener Edstrom for Microsoft
(1) 503 226-8236
gregs@wagged.com

---


[Click Banner To Learn More]
[Stay Informed - Subscribe to our Update Mailing List]
[Home Page] [Contact Us] [The Automator - Current Issue]
[News] [Systems] [Products] [Resources] [About]

Visit Home Toys to Learn about Home Automation
Web Design by HomeToys
©Enviromation 1999