---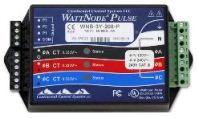 Continental Control Systems and Energy Resource Products Bring Affordable Wireless Energy Monitoring to Commercial and Industrial Markets

BOULDER, Colo. Continental Control Systems announced that its electric power and energy metering solutions have been adopted by Energy Resource Products (ERP) to bring low-cost, wireless energy monitoring to commercial and industrial markets. To provide its customers with a complete, easy-to-install energy measurement solution, ERP is now offering its Pulse wireless sensor and Sentry Online Monitoring System in combination with Continental Control Systems' Advanced Pulse WattNode® energy meter and Accu-CT™ revenue-grade current transformer.
For more information visit http://www.ccontrolsys.com

---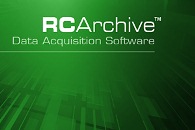 RC-Archive™ 3 Unleashed

Reliable Controls® is pleased to announce the official release of version 3 of RC-Archive™ containing many new and exciting features to enable seamless data acquisition. The new version of RC-Archive™ adds archiving support for the following new objects: BACnet® Single-point and Multipoint Trend Logs, and BACnet® and Reliable Controls Protocol Runtime Logs. In fact, BACnet® is now a fully supported connection method, allowing discovery and data collection from any Reliable or third-party BACnet project using an IP network. The new scheduled database update interval allows end-users to specify one of three new database synchronization scenarios for the entire system.

Further details and a demonstration can be found at www.reliablecontrols.com/RCAR


---
New Products from Sontay

What Was... CO2 Sensors GS-CO2-W & GS-CO2-D Is Now... New Design GS-CO2-1000 & GS-CO2-622*





What Was... Thermostats ST-IM, ST-CM, ST-CS, ST-DS, ST-OS, Is Now... Sontay Brand Thermostats ST-C, ST-D, ST-I, ST-W, ST-S




For more information on these products visit http://www.sontay.com
---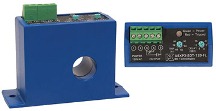 Benefit from Cost-Effective Motor Monitoring and Over-Load Protection with ASXP Current Sensing Switch from NK Technologies

NK Technologies' ASXP Current Sensing Switch is now available with a user-adjustable setpoint from 1-80A. ASXP Series Current Operated Switches are powered versions of the company's popular current switches with integral time delay. For use with 24VAC/DC or 120VAC supplies, these switches deliver OEM-caliber accuracy, precision tolerances, low hysteresis and an operation range between 40 and 100 hertz – functionality ideal for monitoring single and three-phase motors. They come standard with a robust solid-core enclosure and LED indicators for trip point contact status.
For more information visit http://www.nktechnologies.com
---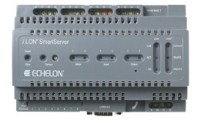 Announcing the Official Launch of ConnectEx's BACnet Interface for i.LON SmartServers

ConnectEx is excited to announce that the BACnet Interface for i.LON SmartServers is available for download, trial and purchase. ConnectEx's BACnet Interface for i.LON SmartServers was developed in partnership with Echelon, Inc. to be the LonWorks®/BACnet Gateway Application for the i.LON SmartServer. Enabling multi-vendor, multi-protocol solutions by providing a BACnet interface on newly commissioned and/or established LonWorks® networks, modern Building Automation and Energy Automation applications and upgrades can now capitalize on the strengths of both BACnet and LonWorks® protocols.
For more information visit www.connect-ex.com

---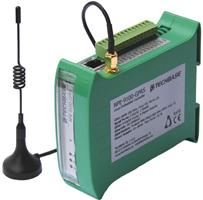 TECHBASE Releases New Industrial Computer NPE–X1000
The NPE–X1000 device is characterized by high efficiency and low energy consumption. It has a unique combination of hardware configuration and software solutions. The device has a variety of interfaces (CAN, 1-wire, ZigBee, etc.). There are also additional software packages available, that help an engineer with a fast configuration of the device. NPE is a complete, ready to use platform (hardware + installed Linux operating system + freeware tools and programming libraries for C/C++); adapted to the operation in difficult environment conditions and has a proven high operational reliability (operation temperature range from -40°C to 85°C).; programmable (Ansi C, C++, JAVA); I/O module (DI, DO, RO, AI,).

Visit http://www.a2s.pl for more information.


---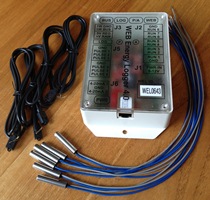 DataNab 1-Wire Sensor Solutions Keep Costs Low, Quality High for Alternative Energy Monitoring Solution
DataNab, a supplier of networked automation devices and sensor solutions for commercial and residential systems, announces that its 1-Wire sensor solutions are exclusively driving temperature readings for the Web Energy Logger, an alternative energy monitoring solution for residential and commercial users. A typical Web Energy Logger Starter Kit contains the central data logging unit, a power supply, cables, crimps and 10 sensors. Customers can choose between various DataNab sensor styles to best match the environment. The network-driven Web Energy Logger solution also allows users to track and share real-time performance data online with others that have the system.
For more information visit http://www.datanab.com

---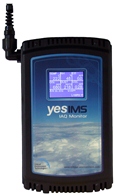 CETCI Launches YES IMS Ten Channel IAQ Monitor
YES IMS is a self-contained, indoor air quality (IAQ) monitoring system with ten channel sensor capacity including relative humidity (RH) sensor, temperature sensor, up to seven additional gas sensors, and a remote gas sensor. Options include a fixed wall mount or a portable desktop version with a wide range of sensors to choose from, including a particulates, electrochemical, semi-conductor, infrared, and PID. The fixed wall mount version can be permanently wired with 24 VAC or DC and has one relay output for alarm signaling as well as built-in data logging. The portable desktop version comes with a 6 V power adapter for 24 / 7 continuous monitoring and logging. YES IMS has an integrated 2 GB logging memory that will store over a year's worth of readings when logging once per minute. Data is saved in Microsoft® Excel friendly CSV format and can be extracted from the unit with a standard USB connection. Users can then analyze and graph data using the optional datalogging software available from CETCI.
For more information visit http://www.critical-environment.com/yesims

---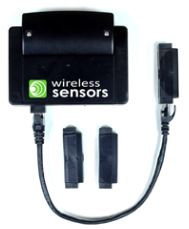 Wireless Solutions - Rack Sentry Temperature Sensor

The SensiNetRack Sentry is a wireless temperature monitoring device and component of the SensiNetwireless sensor network. It reports highly accurate, real-time ambient level temperature measurements without wires and is FCC and CE-approved for license free operation worldwide. The Rack Sentry utilizes a solid state sensor in a unique configuration for ultimate installation flexibility. Individual sensors are "daisy chained" using standard CAT5 patch cables. Up to three sensors are supported as standard and these sensors can be added and or reconfigured in the field. The system simply recognizes the attached sensors and reports temperature with virtually no user configuration.
For more information visit http://www.wirelesssensors.com

---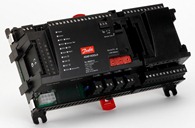 Danfoss AK-PC 781 capacity controller constantly optimizes compressors and condensers and offers oil management, heat reclaim and CO2 control
The new AK-PC 781 Multifunctional Pack Controller from Danfoss makes it easy to set up energy-efficient capacity control of refrigeration compressors and condensers with modular hardware and flexible software that extends as system requirements grow or change. The AK-PC 781 capacity controller ensures precise and stable suction and condensing pressure regulation for a variety of applications and refrigerants. Modules snap onto a common platform to accommodate digital and analog inputs and outputs for compressors, condensers, gas coolers, fans, expansion valves, sensors, switches and alarms. Capacity control is available for up to eight compressors, with three unloaders for each compressor. Functions include speed control of one or two compressors, handling up to six safety inputs per compressor, optional capacity limitation to minimize peak energy consumption, capacity control for up to eight fans and coordinating cascade controllers for medium- and low-temperature operation.
For more information visit http://www.danfoss.us

---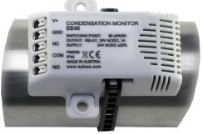 AirTest Introduces EE46 Condensation Prevention Monitor
The EE46 Condensation Prevention Monitor is designed to measure relative humidity on the surface of walls, windows, piping or other materials. When the relative humidity of the surface reaches 90%, indicating condensation is about to occur, the monitor activates a relay allowing preventative action to be initated.

For more information visit http://www.airtest.com

---
---


[Click Banner To Learn More]
[Home Page] [The Automator] [About] [Subscribe ] [Contact Us]