---
Buildings, Energy & Sustainability Taken to the Next Level at CoRE Tech 2014

My name is Darrel Carter and I am the Manager of Energy and Sustainability for Sprint. I'd like to personally invite you to CoRE Tech 2014, a conference we are hosting here on our corporate campus next month. CoRE Tech is the leading conference on technology, innovation and automation for Corporate Real Estate, Facilities, Energy and Sustainability Professionals.

You, better than anyone, understand how important sustainability is to business and the world. You also know that sustainability can mean a lot of different things to different people. While all of the sustainability options and aspects involving buildings are important, we feel that smart buildings and campuses, which promote the next-generation workplace, will play an ever-increasing role in helping to meet global corporate sustainability objectives.

Sprint's 200-acre Overland Park, Kansas headquarters campus is one of the most environmentally responsible campuses in the country. It was designed with the environment and employees in mind and is a source of pride for both Sprint employees and the surrounding community. Through our Real Estate Innovation Program, we are using mobile and emerging technologies to transform our real estate and facility operations, improving efficiency and reducing cost.

If you're an Energy/Sustainability Executive looking to explore all the opportunities surrounding technology, automation and innovation in buildings as they relate to sustainability strategies, I encourage you to attend this event and meet a very special group of thought leaders that are at the forefront of this industry transformation.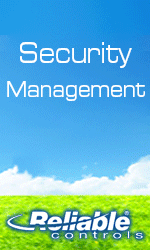 The best way to understand what will happen here during CoRE Tech is to watch this short video about the event.

I hope to see you in Overland Park on November 10th and 11th.

Regards,
Darrel Carter
Manager, Energy and Sustainability


---
[Home Page] [The Automator] [About] [Subscribe ] [Contact Us]