---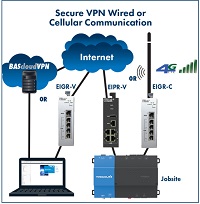 New Gigabit IP Routers and VPN Routers Introduced

The Contemporary Controls EIPR/EIGR series of products allow you to create secure VPN remote access to your devices at the job site. The EIGR, acting as a VPN server, is installed in your office with direct Internet access. An EIGR or EIPR, acting as a VPN client, is installed at each job site. It can be behind firewalls and use wired or cellular (EIGR-C) networks to communicate with the EIGR. Once installed they provide a secure VPN connection between each other providing you with secure, remote access to the job site.
---
Belimo SelectPro Now Offers a Sensor Module
Belimo Americas announces the release of SelectPro version 3.5 which now includes a sensors module offering a complete range for measuring temperature, humidity, pressure, CO2, and Volatile Organic Compounds (VOC) in pipe, duct, and outdoor applications. SelectPro is a quick tool for accurately sizing and selecting valves, actuators, sensors and replacement solutions. SelectPro's features include; export builder, reference documents, contact profiles, quote generator, and media download capability. SelectPro version 3.5 includes not only the new sensor module but also the new technology advanced butterfly assemblies.
For more informtation visit www.belimo.us

---
New Optergy Enterprise Feature Audio Paging System APS
The APS module is a feature that permits the user to send and broadcast an audio notification(s) as a result of a changing BACnet point. The software can be configured to send one or more pre-recorded audio files to one or more locations.
Applications include immediate audio notifications (Targeted or multiple destinations).
-Urgent Notifications
-Weather alerts
-Campus wide alerts
-Employee break time/Quitting time announcements
-Custom messaging
-Link audio notifications to BACnet Alarms to initiate mobile alerts
For more information visit http://optergy.com/aps/


---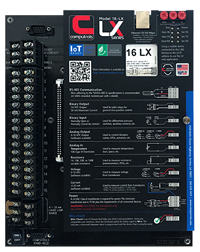 Computrols Releases LX to Replace Flagship X-Line Controller

The new LX Controllers are designed to be drop-in replacements to Computrols' classic X-Line and are 100% backward compatible. Offered in the same point count versions (8, 16, 32, and 64), these controllers introduce the next generation of technology. Besides a complete upgrade in computing power, these controllers provide better security, a flexible USB port, a cross-platform app for commission and checkout, as well as Computrols new WireCheck feature. WireCheck electrically probes all screw terminal connections before initiating control, avoiding costly mistakes during installation. And of course, the LX comes with Computrols' industry-leading lifetime warranty that its' clients have come to expect. To help promote the release of this new product, for a limited time, Computrols will be running a controller buyback program. Under this program, customers that already own and use X-Line controllers can exchange their old controllers for a brand new LX Controller at a fraction of thecost of a new purchase.

For more information on the LX Controller and all Computrols' products, please visit www.computrols.com

---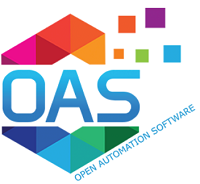 Industrial Internet of Things Software Products

Move data from anywhere to anywhere and create cross-platform applications

FIND A PRODUCT BY DATA SOURCE OR DESTINATION…
Browse the many data sources and destinations supported by Open Automation Software to find the right products for your project.

HMI SCADA FOR .NET
Open Automation Software's .NET product range empowers developers and non-programmers alike to create powerful HMI and SCADA applications.

HMI SCADA FOR WEB
Open Automation Software's web application development tools for HMI and SCADA let you create world class industrial automation applications.
DATA AUTOMATION
Harness your data with Open Automation Software data automation products. Data is delivered right from the source with queuing and store and forward features enabling reliable movement of data from anywhere to anywhere.
COMMUNICATIONS
Open Automation Software provides the tools to move data from anywhere to anywhere – over your LAN, WAN, Intranet, or the Internet with 100 nanosecond resolution. Service to Service and Service to Client communications uses WCF with encrypted and compressed packets for low network usage and high speed.

For more information visit https://www.openautomationsoftware.com/products/

---
Tridium Niagara Framework Drivers

The wide collection of Tridium Niagara framework drivers developed by baudrate.io is now available for Niagara 4. The list includes drivers for:
• Schneider Electric TAC Xenta
• Sauter Novanet for EY3600 / EY-modulo2
• Satchwell Micronet and Satchnet
• Trend IQ
• Vaisala HMT140
• Grundfos GENIbus
• Rotronic HygroFlex
• Siemens Desigo.
All drivers provide device / points discovery and, where possible, access to time schedules, alarms, time synchronization and other advances features. They allow smooth integration and easy retrofit of legacy BMS.

For more information visit https://baudrate.io

---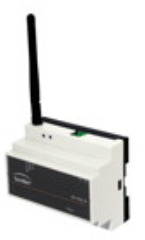 Sontay wireless receiver is BACnet compatible

Sontay's RF-BXS-B SonNet wireless BACnet receiver automatically maps data from SonNet end devices into BACnet objects for transmission via the vendor-independent BACnet IP communication protocol. The receiver collects data from devices on a wireless network — including measurements from sensors, link quality, battery levels for battery-powered devices, hours run for all devices and the current status of all devices. A web-browser interface can be used to configure this receiver if required. These receivers can be used with Sontay RF-IOM radio-input/output modules, RF-RR powered routers and RF-RS battery-powered sensors.
For further information visit www.sontay.com
---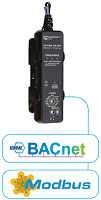 Sontay - New Smart Power and Energy Meter

Leading manufacturer and distributor of field control devices, Sontay has introduced a new smart power and energy meter. Designed with the user in mind, the SC-PM-E23C5 is a simple to use, easy to install and flexible meter, which will help deliver improved energy monitoring to commercial buildings. The new Smart Energy Meter allows building owners and operators to conduct energy monitoring and sub metering in both new and existing commercial buildings. Its universal inputs allow utilisation of existing Sontay Current Transformers (PM-CT range) as well as the new low profile Rogowski Rope Transducer PM-CTR-UO18 up to 5000A. For easy integration, the energy data gets transmitted either via the Modbus RTU or BACnet MS/TP protocol.

For further information on the Sontay product range, contact sales@sontay.com or visit www.sontay.com

---
---

[Click Banner To Learn More]
[Home Page] [The Automator] [About] [Subscribe ] [Contact Us]