---
Announcing the Official Launch of ConnectEx's BACnet Interface for i.LON SmartServers

18 September 2012 - ConnectEx is excited to announce that the BACnet Interface for i.LON SmartServers is available for download, trial and purchase. ConnectEx's BACnet Interface for i.LON SmartServers was developed in partnership with Echelon, Inc. to be the LonWorks®/BACnet Gateway Application for the i.LON SmartServer.

Enabling multi-vendor, multi-protocol solutions by providing a BACnet interface on newly commissioned and/or established LonWorks® networks, modern Building Automation and Energy Automation applications and upgrades can now capitalize on the strengths of both BACnet and LonWorks® protocols.

"We are very excited to provide this capability to the Building Automation marketplace", says Edward Hague, President of ConnectEx. "There is a real and immediate need for inter-protocol connectivity and this BACnet Interface seamlessly delivers expanded capabilities into the hands of network designers, field engineers and end users who want to integrate LonWorks and BACnet products."

The software is implemented as a standard SmartServer App and requires a SmartServer with activated programmability. The BACnet Interface provides an intuitive BACnet look and feel to any i.LON® site interface. The software is compatible with all common BACnet AWS/OWS workstations.

Varun Nagaraj, Senior VP, Product Management and Product Marketing at Echelon reports, "The BACnet interface for Echelon's i.LON SmartServer by ConnectEx addresses a very real need in the industry. Seasoned buildings professionals know that they live in a world of multiple standards such as LonWorks, BACnet, KNX, etc. Having the tools to bridge between these various standards is a must, and that is what ConnectEx has delivered."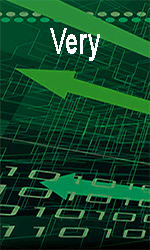 The software is available for immediate download from the ConnectEx website: www.connect-ex.com

Once you click on the Download Now button, installation begins immediately.

When the quick installation process is complete, a BACnet demo will fire up automatically. The demo includes dummy data, allowing you to experience the capabilities of the application. The demo will run for 3 days. Contact ConnectEx for purchase information.

Download the demo and discover how the ConnectEx BACnet Interface for i.LON SmartServers can help you address BACnet interconnectivity challenges in your SmartServer applications.

The software requires Windows XP or Windows 7 and SmartServer with activated programmability.

About ConnectEx, Inc.
ConnectEx, Inc., provides robust communication interfaces for Building Automation (BAS), Energy Management (EMS) and Building Management (BMS) Systems. Our cost-effective solutions provide connectivity that scales from a single building to tens of thousands of points connected together in a world-wide network via our CloudRouter product line. Our products enhance both BACnet and LonWorks based systems, the two most common and powerful protocols available in today's Building Automation projects.


---


[Click Banner To Learn More]
[Home Page] [The Automator] [About] [Subscribe ] [Contact Us]