---
Continental Control Systems WattNode® BACnet® New Firmware Version 1.13 Release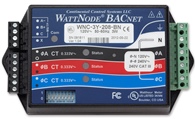 Software Upgrades: The following issues (marked "BUG") existed in firmware version 1.12 (or before) and were fixed in version 1.13.

ISSUE: The WattNode only accepted 29 (instead of the documented 30) human readable characters of text for writable String (device description and device location) properties.
ISSUE: WriteProperty and WritePropertyMultiple requests to read-only Communication Error object properties resulted in the UNKNOWN-PROPERTY error instead of WRITE-ACCESS-DENIED.
ISSUE: The meter responded to certain WritePropertyMultiple requests, where a malformed request followed a successful write, with an incorrect error code.
ISSUE: The meter did not respond with the correct errors for invalid WriteProperty and WritePropertyMultiple requests where the request contained multiple values to be written for a single property.

Should You Upgrade? - We recommend that you upgrade if you are affected by any of the listed bugs.

Details regarding the WattNode® BACnet® release1.13 which is an update with improvements for BTL Listing and firmware upgrades. http://www.ccontrolsys.com/w/WattNode_BACnet_-_Firmware_Version_1.13

---
Cimetrics BACnet Explorer
A new version of the Cimetrics BACnet Explorer is now available with the following features:
• Automatic discovery of BACnet devices, objects and properties
• Supports most BACnet 2010 object types
• Runs on 32- and 64-bit Windows
• Expanding Tree display
• Read / Write property values
• Save discovered point lists (BACnet objects) in machine readable XML format
• BACnet/Ethernet, BACnet/IP, and BACnet MS/TP*
* (MS/TP support requires additional hardware, e.g. Cimetrics B6000 or Cimetrics U+4)

Visit web: http://www.cimetrics.com or products@cimetrics.com
---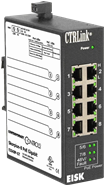 Contemporary Controls - New Rugged GIGE Switch has POE Functionality
Often industrial environments involve adverse conditions that can influence the operation of Ethernet devices. Having designed and manufactured our products with this in mind, we are introducing our new Skorpion industrial Gigabit Switch engineered for demanding conditions. The EISK8P-GT Skorpion Gigabit Switch is a plug-and-play 8-port unmanaged Ethernet switch with features that include Gigabit Ethernet (GigE) performance on all ports and Power-Over-Ethernet (PoE) on four ports. The economical and versatile 8-port unmanaged Gigabit Switch is equipped for exceptionally quick speeds. GigE jumbo frames up to 9216 bytes are supported for maximum system performance. For 10/100 Mbps legacy devices, its port speed automatically slows — accommodating any Ethernet automation system.

For more product information and to place on-line orders visit our Skorpion Switch product page


---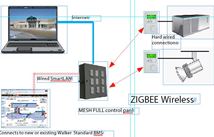 Walker Technologies introduces two ZigBee wireless product lines – MESH_LITE and MESH_FULL
Our wireless controls reduce the complexity of building management systems allowing installation by non traditional venders such as mechanical or electrical contractors or building owners.

MESH_LITE, with its browser based front end is scalable from a single zone to hundreds of zones. MESH_FULL is an extension of our wired "Walker" control systems and offers a full range of standard BMS features including graphics, programmability, scheduling, trending, lighting control and alarms.

www.walkersys.com
www.walkersys.com/WIRELESS/2_SCALEABLE_SYSTEMS.pdf


---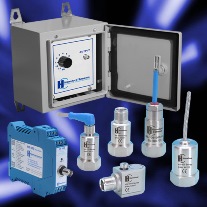 Automation with less vibration

A range of vibration sensors and monitoring techniques are now available that can help engineers detect and manage vibration, and thus extend the operating life of automated machinery beyond recommended maintenance intervals. Mounted in a number of key positions on mechanical equipment, vibration sensors offer the potential for continuous monitoring and analysis, an inexpensive option when balanced against the potential cost of downtime on an automated line, and when condition monitoring measures are in place to detect factors such as vibration, machine downtime can virtually be eliminated.

For more information www.hansfordsensors.com.

---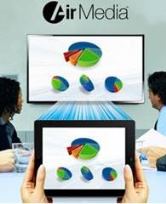 Now shipping, Crestron AirMedia™ delivers wireless HD presentation from any mobile device

Crestron announced that AirMedia, its all-new wireless HD presentation and collaboration solution for any meeting space is now shipping. With AirMedia anyone can walk into a room and wirelessly present PowerPoint®, Excel®, Word and PDF documents, as well as photos, from their personal iOS® or Android™ mobile device on the room display. MacBook® and PC laptops can be connected seamlessly, as well, making presentations from almost any device fast and easy.

For more information visit www.crestron.com.


---
The Lantronix® xPort® Embedded Ethernet Device Server

Full Networking in a Tiny Package - xPort embedded Ethernet device server removes the complexity of designing network connectivity into a product by incorporating all of the required hardware and software inside a single embedded Ethernet solution. Smaller than your thumb, it includes all essential networking features, including a 10Base-T/100Base-TX Ethernet connection, proven operating system, an embedded web server, e-mail alerts, a full TCP/IP protocol stack, and 256-bit AES encryption for secure communications. This easy-to-embed networking processor module enables engineers to focus on their core competency while reducing development time and cost and increasing product value.
For more information visit http://www.lantronix.com

---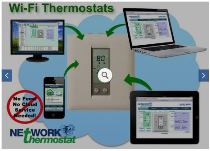 Wi-Fi Thermostats – (IP Thermostats) Complete Stand-Alone Solution
The Net/X Wi-Fi thermostat family is the perfect solution for a wide variety of HVAC control needs. Using your favorite browser on your PC, Mac, Smart Phone or Tablet, Net/X makes it simple to effortlessly configure your daily schedules and vacations. Automated monitoring is integrated for everything happening with your HVAC system, including equipment efficiency. Secure dual logins allow for simple or advanced control of your HVAC needs.

See more at: http://www.networkthermostat.com/products/wi-fi-thermostats#sthash.afH7PNAS.dpuf

---

DENT Instruments Announces BTL Acceptance of the PowerScout 3 Plus Meter

DENT Instruments, a global leader in the design and manufacture of power and energy measurement instruments, announces that the PowerScout 3 Plus Power Meter has been certified by independent testing labs to have met or exceeded equipment interoperability guidelines of one of the industry's leading standards agencies, BACnet Testing Laboratory (BTL). Ideal for new construction or building recommissioning, the PowerScout 3 Plus instruments are dependable single-point submeters for precise energy measurement. Paired with flexible and easy-to-mount RoCoil CTs or traditional split-core style CTs, the DENT PowerScout provides accurate and cost-effective energy measurement for a wide range of building submetering projects.
For more information visit http://www.DENTinstruments.com
---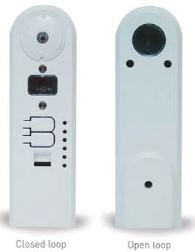 WattStopper Unveils Dual-Loop Photosensor for Skylight Applications
The LMLS-600 is a dual loop photosensor that automatically switches or dims one zone of lighting based on ambient light and daylight levels. It has two silicon photodiodes with an extended range of 1-10,000 footcandles (fc) and features photopic correction to mimic the human eye's perception of daylight. The LMLS-600 is part of a Digital Lighting Management (DLM) system and sends light level signals to control loads connected to DLM on/off or dimming room controllers.

For more information visit http://www.wattstopper.com

---

DIDO Series Video Wall Processors and Scalers
The DIDO Pro is an extremely compact and powerful, multipurpose video processor. It is a high resolution, quad image scaler with the ability to rotate the displayed image windows in ninety degree increments. DIDO Pro can show up to 4 high resolution/full motion images on a single display with great flexibility in any format. Up to 6 inputs can be selected using the included IR remote or serial control with Aurora's WACI NX or other high end control systems. Store up to 99 presets and link together multiple DIDO's for control via a single RS-232 port.

For more information visit http://www.auroramultimedia.com/

---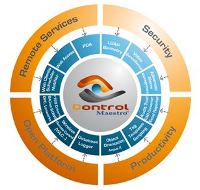 New version of ControlMaestro boasts multiple enhancements
ControlMaestro 2013 is the latest version of ELUTIONS' SCADA solution for the automation, control-command, and monitoring of facilities/technical infrastructures to improve their operational performance. The new ControlMaestro 2013 version obtained the BACnet Advanced operator WorkStation Certification (according to the BACnet 09) corresponding to the highest level of compatibility recognized in the market. With more than 160 standard communication drivers available, ControlMaestro allow bidirectional communication between heterogeneous equipment (even from different generations), and offers an open and extensive interoperability. Most standards and communication protocols, including OPC, Modbus, SQL and ODBC, are supported.
For more information visit http://www.elutions.com

---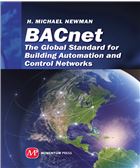 BACnet The Global Standard for Building Automation and Control Networks - Author Michael Newman

BACnet is a data communication protocol for building automation and control systems, developed within ASHRAE in cooperation with ANSI and the ISO. This new book, by the original developer of the BACnet standards, explains how BACnet's protocols manage all basic building functions in a seamless, integrated way. This book explains how BACnet works with all major control systems—including those made by Honeywell, Siemens, and Johnson Controls—to manage everything from heating to ventilation to lighting to fire control and alarm systems. BACnet is used today throughout the world for commercial and institutional buildings with complex mechanical and electrical systems. Contractors, architects, building systems engineers, and facilities managers must all be cognizant of BACnet and its applications. With a real "seat at the table," you'll find it easier to understand the intent and use of each of the data sharing techniques, controller requirements, and opportunities for interoperability between different manufacturers' controllers and systems.

Click here to get a copy of the book.


---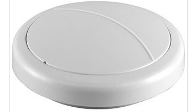 Crestron Introduces New Battery-powered 2-button Wireless Keypad

Crestron announced its new 2-Button Wireless Keypad (HTT-B2EX-BATT), the latest addition to its line of infiNET EX® wireless lighting control products. Available in black or white, the HTT-B2EX-BATT is battery-powered, portable and designed to control a wide range of applications, including as a bedside controller in homes and hotels, a personal workspace controller, or a conference room presenter selector. The new wireless keypad is sleek, lightweight, and elegantly contoured to fit comfortably in hand. Whether placed on a nightstand or end table, or tethered to a lamp cord, the HTT-B2EX-BATT provides simple, convenient, reliable touch control of lights or shades.

For more information visit www.crestron.com.
---
WiFi Thermocouple Temperature Data Logging Sensor

Lascar Electronics has launched a thermocouple version of its popular EL-WiFi series of remote data loggers. Supplied with K-type probe, the EL-WiFi-TC has a measurement range of 0°C (32°F) to 400°C (752°F), accuracy of ±1.5°C and display resolution of 0.1°C/F. The sensor can accept user selected J, K, N and T-type thermocouple via its on-board mini thermocouple connector pushing the potential measurement range to -270 to +1300°C (-454 to +2372°F).
During initial configuration, the sensor will search for an existing wireless network while physically connected to the PC via USB cable. Once connected, the user can use the software to name the sensor, select sample rates and set high and low alarms. It can then be unplugged and placed anywhere within range of the WiFi network. All future configuration of the unit can be done remotely.
For more information visit www.lascarelectronics.com

---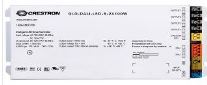 Dimmable LED drivers save money

Available now, the new line of Crestron LED Drivers provides high-power LED lighting with deep dimming to below 1%. Available in 50W and 100W models with DALI® or 0-10V control, GLD-LED drivers offer superior, smooth dimming technology using a combination of duty-cycle and current dimming. All 50W models are available with two output channels while all 100W models are available with four output channels.

For more information visit www.crestron.com.

---
---


[Click Banner To Learn More]
[Home Page] [The Automator] [About] [Subscribe ] [Contact Us]