---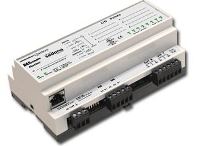 Contemporary Controls - The BASremote is Even More Flexible
The BASremote has evolved over the years from its original intent as a BACnet/IP remote I/O device. We were one of the first to add a Power-over-Ethernet (PoE) option ― allowing the device to operate without the need for control panel power. Next we added Modbus RTU to BACnet/IP gateway functionality which greatly expanded the point handling capability of the unit. Then we added Modbus TCP to Modbus RTU routing ― providing the BASremote with Modbus TCP client capability. Next, we added a Sedona Framework virtual machine (SVM) eventually obtaining Sedona 1.2 certification ― making the BASremote a freely-programmable B-ASC controller. The Linux-based BASremote is appropriately identified as a versatile BACnet/IP controller/gateway, but we did not stop there. By listening to our customers we are releasing several new features.

BASremotes with firmware release 3.7.7 have these added features: ◾Simplified trending ◾Authentication ◾Secure email notifications ◾Convenient firmware upgrades

For more information visit http://www.ccontrols.com/basautomation/basremote.php

---
Distech Controls Expands Mobile App Offerings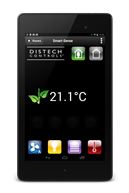 Distech Controls, an innovation leader in energy management solutions, has launched the new myDC Control app and made the Smart-Sense Room Control app available on Android and iOS.

myDC Control is an invaluable tool for increased commissioning efficiency, reducing both associated time and costs. With this app, one can test and commission HVAC systems single-handedly. The Smart-Sense Room Control app provides an intuitive interface for the occupants of modern buildings. The Smart-Sense Room Control app allows occupants to view and set comfort parameters, such as temperature, fan speed, lighting, shades/sunblind and occupancy.

For more information visit http://www.distech-controls.com
---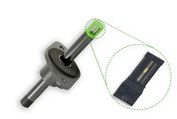 E+E Press Release: New Miniature Air Flow Transmitter for HVAC

The new transmitter EE671 measures air velocity up to 20 m/s. Thanks to its compact design it is ideal for mass applications in HVAC. The flow sensing element sets new standards in terms of accuracy and resistance to pollutants. The built-in VTQ flow sensing element based on thin-film technology works on the hot-film anemometer principle. Thanks to its innovative design - made possible by the use of the latest transfer molding technology - the sensor is particularly resistant to contamination. A high reproducibility of the sensor characteristics, fast response time, low angle dependence and excellent long-term stability are further advantages of the high-quality sensing element.

For more information visit http://www.epluse.com
---
ClassTime Bridges the Gap Between the Building Automation System and Student Registration Software
How much energy could be saved if educational facilities operated their HVAC systems only while classrooms are in use? ClassTime software keeps building automation system schedules synchronized to student registration software to optimize building performance. As changes are made to class registration schedules, HVAC systems and lighting controls are automatically adjusted accordingly. By reducing energy used in unocccupied classrooms and lecture halls, ClassTime software can account for 5% - 10% in energy savings across a campus. Further savings can be realized by eliminating the need for coordination between administrative personnel and facility managers, as well as manual entry of changes to building automation system schedules.

For more information please go to http://www.ClassTimeSchedule.com


---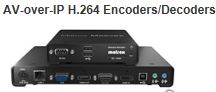 Matrox AV-over-IP H.264 Encoders/Decoders
Matrox Maevex H.264 encoders and decoders deliver exceptional-quality AV streaming at low bandwidth over standard IP networks for display or for storage anywhere on the LAN. Maevex encoders, can be combined with Maevex decoders or a third-party software decoder to stream up to Full HD digital signage, education and training materials, camera footage, desktop screen capture and other AV content to one or more displays and to collaborative video walls.

For more information visit http://www.matrox.com/graphics/en/

---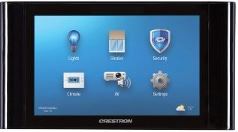 New Crestron TSCW-730 Touch Screen Control System Delivers Complete "Control in the Wall"

Crestron announced that it is now shipping its new TSCW-730 Touch Screen Control System, a complete, space-saving control solution in one elegant wall mount device. The TSCW-730 is the ideal control solution for modern décors and environments with limited space such as conference rooms and hotel rooms. No equipment rack required. What's even more beautiful than a TSW touch screen? A TSW touch screen with an integrated 3-Series control system that makes it easier than ever to design and install Crestron systems.

Visit the TSCW-730 Touch Screen Control System product page for more information.

---
---


[Click Banner To Learn More]
[Home Page] [The Automator] [About] [Subscribe ] [Contact Us]