Several organization plus our advertisers prepare extremely interesting and useful newsletters.

Here are links to them.
BACnet® International: Cornerstones BACnet International electronic monthly publication distributed to members of the BACnet community, connecting corporate, integrator, site, student and individual end-users.
---
KNXtoday is a trade magazine for KNX home and building control comprising an online magazine and email newsletter.
KNX is the Worldwide standard for home and building control.
---
The LonMark® Magazine is the official publication of LonMark International, aimed at a variety of readers, including specifiers and planners, architects, developers, systems and network integrators, researchers and end-users.
---
Skyfoundery's SkySpark allows domain experts to capture their knowledge in "rules" that automatically run against collected
data. Online resource include their Newsletter, SkyFoundry Insider, Case Studies and Whitepapers.
---
---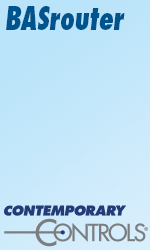 The S4Group Newsletter https://www.thes4group.com/articles

---
Reliable Controls quarterly, Each issue of the Reliable Controls quarterly, RUNtime known as The Trend prior to 2012, contains useful information on products, BACnet®, sales, and key industry projects. Register for our email newsletter to keep on top of industry insights and the latest product information.

---
Contemporary Controls' https://www.ccontrols.com/blog/ provides timely product updates and meaningful news regarding Ethernet, BACnet, Modbus and Sedona Framework.
---
Links to industry blogs and newsletters

---
New Daedalus http://www.newdaedalus.com/ Exploring Intelligent Buildings and their interactions with the world around them.
---
New Building Automation Blog Now Available I started the blog – to create an interactive dialog with the building controls community.


---