---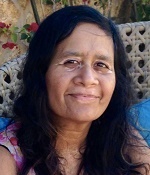 EMAIL INTERVIEW – Sudha Jamthe and Ken Sinclair
---
A Connected, Autonomous, World
Each year I bring interviews from around the world for IoT day. This year I have two ambitious plans:
Sinclair: What do you do and how did you become a technology futurist?

Jamthe: I worked in the Technology industry for 25 yrs building our e-commerce products and built social commerce and mobile growth business groups. I have always been excited about new innovations but fascinated by the cycles in the tech industry on what works and what fails and comes back.

In fact I co-founded a Mobility software startup called "Coola" in 1999/2000 timeframe, in the pre- iPhone, pre-Android palm pilot days, which had the first patent for the App Store. I failed to convince Palm about building an App Store when they owned all mobile developers in the world.

Now I bring my operational and entrepreneurial experience to academia at Stanford Continuing Studies studies and teach business professionals how to build businesses with exponential technologies.

Sinclair: What is the Driverless world?

Jamthe: I envision a connected, autonomous world which I call as the Driverless World. In that world, IoT and Autonomous vehicles come together and create smart cities with smart mobility and sensors everywhere; data creates value in every possible industry.

How we get there in a responsible way, so we build a world that is sustainable and works for all of us is the challenge. I enjoy mentoring business leaders.

Sinclair: What are your plans for IoT day April 9th? Our is a celebration of Desirable Delightful Diverting Disruption

Jamthe: Each year I bring interviews from around the world for IoT day. This year I have two ambitious plans:

I am going to stream interviews from IoT experts from around the globe at 9am on several time zones starting with China, India. Multiple EU cities, Dubai, Vancouver, New York. Then I end with my love session about autonomous vehicles and smart mobility on IoTSlam Day at 2pm PT.
I am launching DriverlessWorldSchool.com now open with a free Autonomous Vehicle business course sharing some of the lessons I teach at Stanford.
Then on April 10th, I plan to open registration for a set of 3 courses to go deeper on AV Data, AV product management and AV Business. This will be an online course to help professionals figure out how to pivot their careers and innovate in their business towards the Autonomous Vehicle business.
What to expect on IoT Day2019 by Rob Van Kranenburg?. Sudha Jamthe a YouTube Published on Mar 30, 2019. Rob Van Kranenburg, founder of IoT Council who started IOTDay 10 years back talks about IoT Day and what to expect this year.
IoTday YouTube chat Sudha and Ken Sinclair Vancouver Island #IoTDayCanada #IoTDay 2019 available April 9 1:00 am

Sinclair: How long will registration be open for the Autonomous Vehicle business course?

Jamthe: I plan to open registration on April 10th and to keep it open for a week, or till I get 20 students, each in 3 courses, that may be the course bundle.

I want to keep the class size small, so I can engage and help the students reach their goals and offer a 30 minute free consultation for each student.

Sinclair: Will the course be available for self-service after registration closes?

Jamthe: No, I do not want to offer my course content and sign up people and not truly help them. Autonomous vehicles impact so many industries, I want to adapt to each student, similar to what I do in my Stanford course, to make each student successful.

Sinclair: You talk about the cascade of disruption across industries. What do you mean by that?

Jamthe: AVs are not limited to automotive or transportation. They impact energy, real estate, building management and more.

Vehicle to grid or V2G brings energy to automated buildings.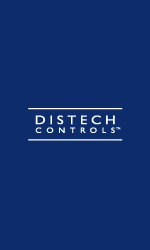 Sinclair: Do you have any advice for people in building automation on how to participate in the Driverless World?

Jamthe: They have taken the first step by reading Automatedbuildings.com already.

The good news is that Autonomous vehicles and IoT and AI technologies are in the early stages of creating fundamental value chain disruptions. You can get involved at whatever pace works for you.

It is important to learn, ask questions and engage and get involved to shape our future.

There are business models shifting product companies into service companies. There is no precedence on how to build products using machine learning. Can you imagine what a product would look like when the product such as an autonomous Vehicle or that connected HVAC is learning and changing after it is sold to customers?

Autonomous vehicles with shared mobility are shifting consumer ownership models to a fleet model taking auto companies from consumer to B2B businesses.

These are huge shifts, and there is no one answer to which is the winning business model.

All these are opportunities you should tap into to apply your learning from whatever industry you come from to shape the DriverlessWorld.







---

[Click Banner To Learn More]
[Home Page] [The Automator] [About] [Subscribe ] [Contact Us]