EMAIL INTERVIEW Mats Henriksson & Ken Sinclair
Mats Henriksson, is the Microcontroller Field Applications Engineer, for Motorola AB. Mats is located in Sweden and can be contacted at Mats.Henriksson@motorola.com.
The DALI interface and Motorola's reference design for DALI
---
Sinclair: What is DALI (Digital Addressable Lighting Interface)?
Henriksson: DALI is an industry standard for lighting control applications developed by a group of lamp, ballast, and fixture manufacturers. It is a nonproprietary digital communications protocol that allows for communication between a controller and a lighting fixture containing a fluorescent, compact fluorescent, or incandescent/halogen lamp.










Sinclair: What are the advantages of DALI?
Henriksson: Compared to other lighting control standards, DALI is known for its extreme flexibility, ease of installation, and low cost.
Sinclair: : Is this a completely new standard or is there a connection to Lon or BACnet?
Henriksson: It is a new standard agreed upon by the leading producers of lighting equipment. This interface is currently in the process of international standardization and will be included in the IEC 929.
Sinclair: Is there an OPC or an Internet standard object connection?
Henriksson: The DALI is an interface standard for lighting controls solutions. The DALI options provided by the industry include a broad variety of features for the control of lighting installations. The DALI standard does not specify any end user interface.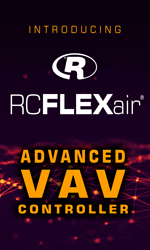 Sinclair: What role do microcontrollers play in DALI applications?
Henriksson: A microcontroller unit (MCU) is an integrated circuit (IC) designed to perform specific functions such as controlling an automotive transmission, the rate at which a motor is turning, or the amount of power flowing through a light circuit. An MCU has a central processing unit (CPU) and features such as memory, timers, and input/output peripherals -- all on the same chip. These chips are very useful in any electronic systems in which many decisions or calculations are required. For DALI-based systems, microcontrollers provide the critical embedded intelligence that allows for digital control of light intensity and pre-programmed light settings. The MCU also controls the required slopes of transmitted and received data signals and the required current ratings.
Sinclair: How do you see this Interface being applied?
Henriksson: DALI has become popular in local room control and building management in part because of its potential to improve energy management. It allows for the lighting in a room to be easily controlled to suit many purposes and supports pre-programmed lighting settings. For example, DALI can be used to vary the light in the room to support different activities such as dimming lights for a power point presentation, brightening them for meetings, or adjusting light for the time of day to promote energy savings.

A DALI network can be linked to a building management system through a gateway and managed from a PC terminal, creating many potential benefits. For example, lights in a conference room could be linked to motion sensors. When participants enter the room, the lights can adjust to a preprogrammed meeting setting. When no one is in the room, the lights can automatically turn off after a programmed period of time, which results in reduced energy consumption. As another application, lights near a window can be connected to sensors that detect the amount of sunlight. When the natural light is bright, the lights can be programmed to dim, thereby improving energy efficiency.
Sinclair: Why has Motorola made a DALI reference design?
Henriksson: As part of its efforts to help customers bring products to market faster, Motorola is providing this reference design to give customers a boost in designing their lighting applications -- allowing them to focus on developing their own value-added intellectual property for lighting systems.
Sinclair: What makes MCUs from Motorola ideal in DALI designs?
Henriksson: Motorola's 68HC908 family of cost-effective embedded Flash 8-bit MCUs is ideal for DALI designs. The high performance 8MHz bus speed allows for efficient Interrupt Handling, while the instruction-rich architecture allows for high code density. This combination provides a small, low cost solution. In addition, the high performance embedded Flash allows for lighting variables to be stored in Flash, executed from Flash and even remotely updated from another part of the building.
---


[Click Banner To Learn More]
[Home Page] [The Automator] [About] [Subscribe ] [Contact Us]