---
The Most Promising Union





Niagara 4 Port for the Dell Edge Gateway




Larry Andriunas
President
Kodaro LLC
In San Diego in mid-June, it's typically very hard to keep people inside and focused for extended periods of time, especially when the AC is blasting to keep rooms at a chilling 65 degrees while outside the sun is shining to a comfortable 75. But somehow, the RealComm IBCon conference managed to keep real estate and technology professionals inspired and engaged for nearly 48-straight hours. I know the inside temperature of the conference hotel because we had a thermostat set up on a demo board at our table in the Dell booth.

We were showing how the Niagara 4 port we developed for the Dell Edge Gateway works. This powerful computer, when Niagara 4 is ported to it, can act as a server, a supervisor and a control engine all in one. So you can use the Gateway as a workstation while you run applications and manage the network at the same time. It's also versatile, with commercial and industrial designs available. Plus, it's secured by an Intel TPM chip, and in Kodaro's configurations, it's cloud ready thanks to the IoTium operating system.

RealComm IBCon has become an event where the forward thinking – and more importantly the forward-acting – people in this industry gather to exchange ideas and best practices. It is for this reason we were excited to release the new Niagara 4 port for the Dell Edge Gateway at the show this year. It is truly innovative to take a software company like Tridium's market-leading Niagara 4 technology and couple it with the power, quality, and reliability of a hardware industry-leading platform like the Dell Edge Gateway. In the process, we embedded advanced security products from IoTium that allow us to protect both the physical and data layers in the device.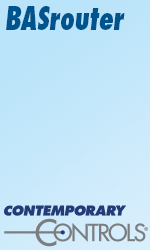 All of this technology allows us to move computing power and data analytics further to the edge of our building system architecture than ever before, with more security than in previous systems as well. For example, to send the data from the Gateway to the cloud or a remote server, just turn on the secure IoTium VPN tunnel. No additional hardware is needed.

The Edge Gateway is the most rugged piece of machinery our industry has seen. That matters because it can go into places within buildings that operational technology has rarely been able to go, all while IT departments feel comfortable with the advanced technology because they're already so familiar with the Dell brand name. But without the building automation industry's most widely used framework operating from the Edge Gateway, it can't do all of the things that it's memory and processing power make it capable of. Kodaro brought these two technologies together in a promising union that has the potential to advance the usefulness of the Industrial Internet of Things. Ultimately, the Niagara 4 port for the Dell Edge Gateway is a revolutionary product for forward-moving companies and users.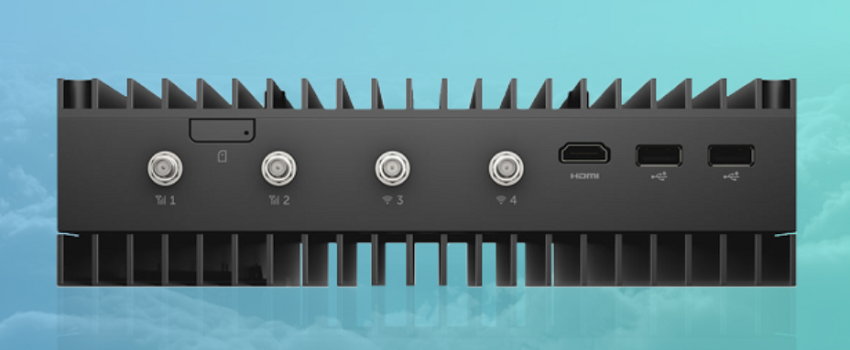 One of the great things about attending a conference with as vast a scope as IBCon is we meet people who are not necessarily familiar with the intricacies of what our industry does. We are challenged to explain ourselves in different ways as we consider new applications for our technology solutions. It's energizing to brainstorm with people about ways our technology can be used that may not have previously occurred to them or us. Now that we've all been back at home and at work for a few weeks, the challenge is to keep up the momentum.

---
About the Author

Larry Andriunas is president of Kodaro, LLC. He launched the technology start-up in late 2016 after a long career with Honeywell. Andriunas is steering his team of engineers and designers to create products and services that are truly disruptive to a very traditional industry.


---


[Click Banner To Learn More]
[Home Page] [The Automator] [About] [Subscribe ] [Contact Us]