John J. "Jack" Mc Gowan,
CEM Energy Control Inc..
Contributing Editor
This seminar is linking building automation professionals on a global basis with a forum for learning and exploration of building automation and open systems topics.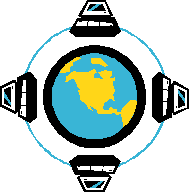 The first Automatedbuildings.com Seminar is in full swing, and the list of participants is quite impressive. It is a true international venue, based through the Web Portal in Canada, and providing timely information to a group of end users, contractors and OEM's from the United States, Canada, Europe and Southeast Asia. As the image implies this seminar is linking building automation professionals on a global basis with a forum for learning and exploration of building automation and open systems topics.
This seminar represents an exciting opportunity to inject the latest information on open systems into course work that provides the basics of data communications. Blending text material with an Online Virtual Seminar site provides a forum for participants to raise topics and discuss them in an almost real time fashion. It is without question that this is the future of training for Building Automation. In fact, it is the future for a vast majority of higher education and professional development. Online University programs are growing and expanding at an incredible pace. For example the University of Phoenix Online Campus has been adding 300 new faculty a month just to keep pace with the demand!










Focusing a little closer to home though, it may be of interest to review what this Seminar has taught Automatedbuildings.com, and what the future holds. This grand experiment began with the seed of an idea that there may be an appetite for online professional training in building automation topics. That concept proved true when there were more than a dozen registrations for this class from six countries on three continents.
Clearly there is a global demand for highly specialized professional training in the building automation arena. Yet there are a number of specific areas of interest within the general topic. This seems to indicate once again that the number of sources for objective, quality instruction, in such a highly specialized area, is limited. Many vendors still offer training, just scroll down the left banner on the Automatedbuildings.com home page and click on "Training Opportunities" under "Online Resources". These are all great opportunities, but many companies have had to cut back on sending employees to attend traditional seminars, due to travel restrictions. So the next step was to review the registrations received and see what other types of training that professionals want. At least 25% of the registrations for the first class noted that they were looking for basic training on building automation. Therefore, one of the next seminars to be developed will be a basic automation class that covers the foundation of temperature control, direct digital control and general automation technology. This seminar combined with the Open Systems offering will provide a solid offering for building automation training. In addition, several registrations also requested information on Web-enabled topics. This topic is of great interest to the author; having just signed a contract to publish a new book on The Fairmont Press called "Building Automation Online". An online seminar on real-time building automation topics is also under development. Those who are interested in these topics should contact Automatedbuildings.com to find out more about scheduling for these seminars.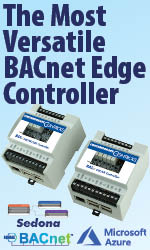 As for the current seminar, Open Systems for Building Automation, it has been well received and Automatedbuildings.com is exploring ways to make the offering more interactive with upcoming sessions. The next session is scheduled to begin on September 1 and by that time the Coursebook will have been updated and polished to provide new and timely information. Comments from this session's participants are positive and there is great excitement about the opportunity to learn from one another. One of the participants has commented that this session is a great way to get a real-time snapshot of the industry point of view on Open System topics. Everyone seems to have come to the session with an open mind, and the international representation is giving those involved a truly global perspective on building automation industry trends.
Readers who are looking for a new and exciting opportunity to get access to professional development, without the travel requirement, should take a look at the upcoming seminar offering. Another opportunity is to develop your own seminar! It has been demonstrated time and again that the readership of this electronic magazine represents the greatest talent in the buildings industry, and there is no one better to develop training. The author or the e-zine Editor would be more than happy to collaborate on seminar development with anyone who has a great idea, but is not sure about the challenges of developing seminars.
Automatedbuildings.com staff is excited about the industry's reception to its' first online seminar. The Editorial staff sees this as a significant new way for this publication to have a positive impact on building automation, and meet a need of the readership for training. With the anytime, anywhere nature of the Web, online seminars are clearly the best approach to professional development in building automation available.
Check out our Web-based training course
________________________________________________________________________
ABOUT THE AUTHOR
John J. "Jack" Mc Gowan, CEM is author and Vice President of Energy Control Inc., an Energy Service Company and System Integrator. Mc Gowan has worked on numerous multi-million dollar projects in every capacity from design through financing as an end user and ESCO. He has published 5 books including "Direct Digital Control" on Fairmont Press. The Association of Energy Engineers named him 1997 "International Energy Professional of the Year", and he is listed in Who's Who in Science and Engineering, Millenium edition, Marquis Press. Mc Gowan sits on the Energy User News Technical Advisory Board and is a Contributing Editor with WWW.Automatedbuildings.com.
---

[Click Banner To Learn More]
[Home Page] [The Automator] [About] [Subscribe ] [Contact Us]